Hawaii is unique for a multitude of reasons.  It's an entire state made up of islands and isolated by the vast Pacific Ocean.  And what happens when you live on one island but you get into the school of your dreams on a different island?  Your 11 year old self will find herself living in a dorm with other neighbor island boarders.  I was heartbreakingly homesick for the first year but my saving grace was the friends I made.  Over the next six years, we would see each other through the awkwardness and excitement of our teenage years and support each other as we ventured off to the different ends of the US for college and eventually life.  We picked up new friends along way and became family.  We don't get to see each other often anymore but when we do, it's like we never left.  Kelii, our Maui girl, is now living the life in North Carolina and hadn't been home in almost 4 years.  When she said she was coming home to visit, we said "make room because we are coming over!!"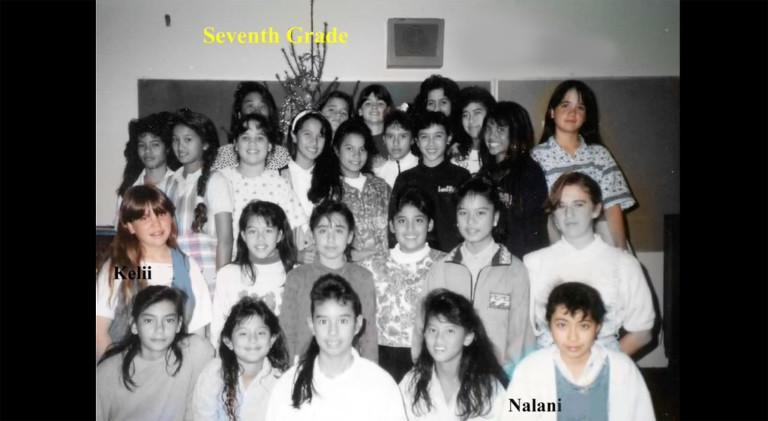 One year in high school, instead of returning home to the Big Island, I spent Spring Break with Kelii at her home in Wailuku.   It was my very first trip to Maui.  I've been to Maui many times since then but this reunion trip mirrored my high school experience.  Some things were a little different this time around.  We all have driver's licenses this time around and carry illusions that we are more grown up,  and now there's these little miniature versions of ourselves that tag along.  But some things remained constant.  Kelii is still the mama bear, cooking for all of us and making sure we were comfortable.  Nalani, eternally cracking us up and keeping us entertained.  And me, once again being falsely accused of poor bed-sharing and sleep kicking.  I don't know where people get that from, I am still as a rock when I sleep.  Still, I found myself kicked to the air mattress and everyone slept a little better.  Which turned out great, because we were all well-rested for our adventures on Maui.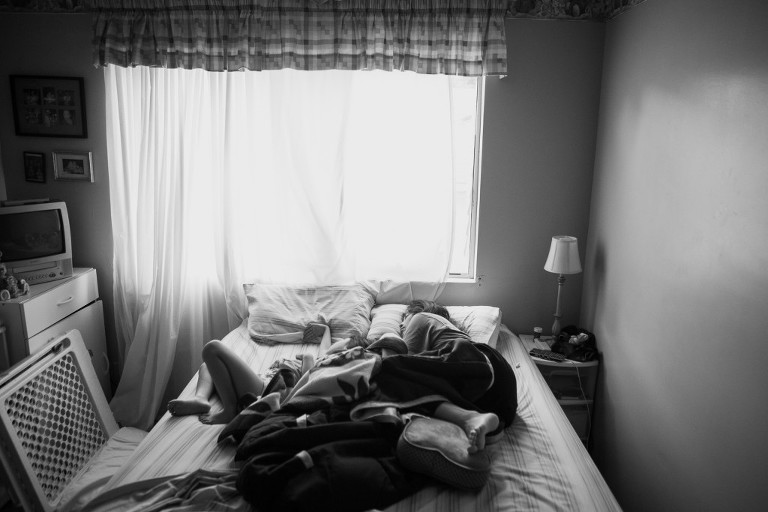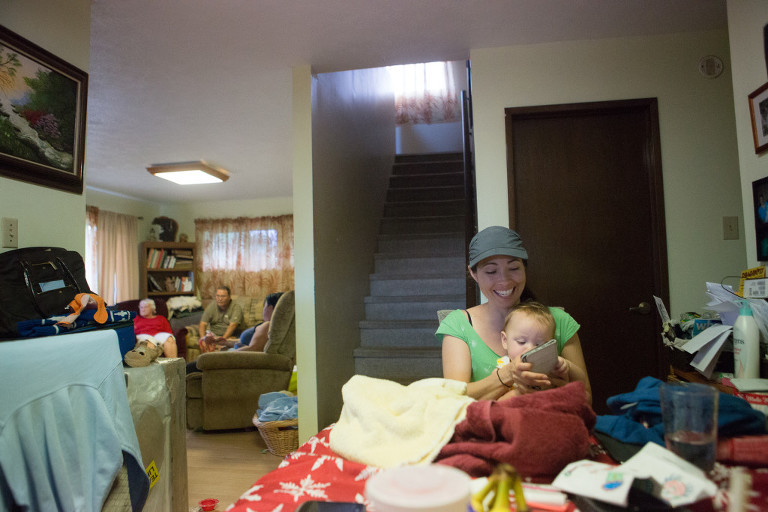 If you're visiting Maui and looking for something fun to do, I am going to recommend one of my favorite places…nay, not just on Maui, but in the entire state…the Maui Ocean Center.  Oahu boasts the Waikiki Zoo, Waikiki Aquarium, and Sea Life Park and I've even been to the Pana`ewa Zoo on the Big Island but personally, I would take the Maui Ocean Center over them all.
The Maui Ocean Center boasts some impressive stats.  Covering 3 acres, it is the largest aquarium in the Western Hemisphere and houses the largest collections of live corals in the US.  It's a really beautifully designed marine center that we enjoyed exploring.  After consulting the map, we started off at the at the touch pool to test our courage.  My five year old won the bravery award for the day but I'm proud to say that we all got our hands wet.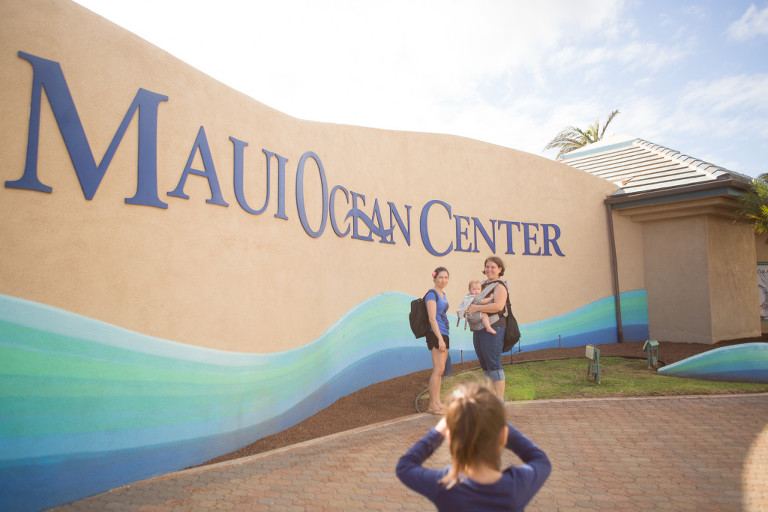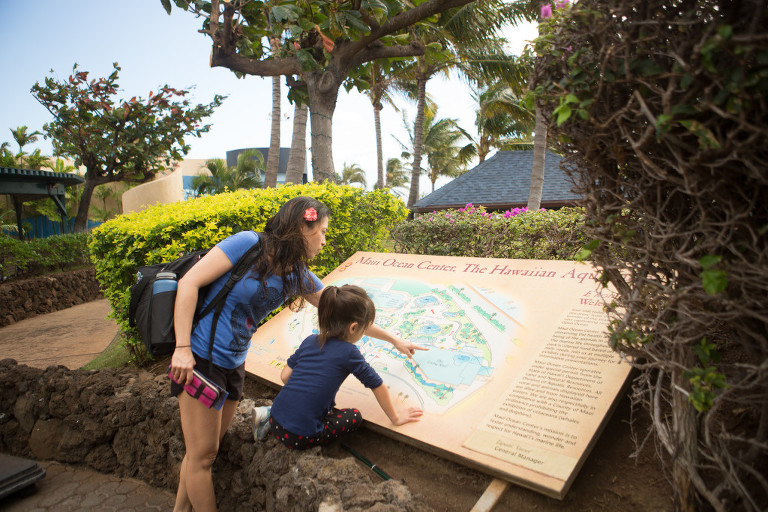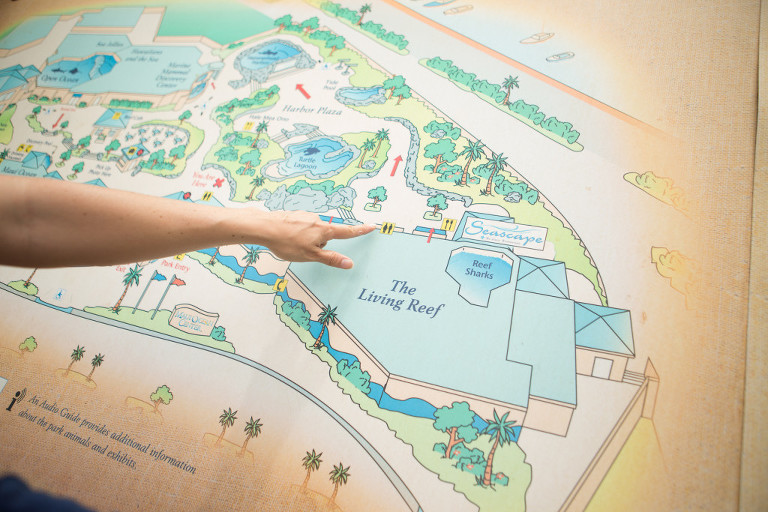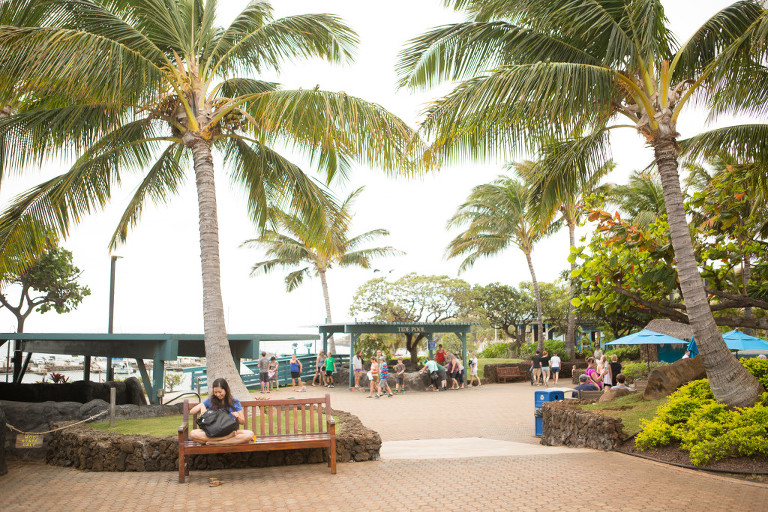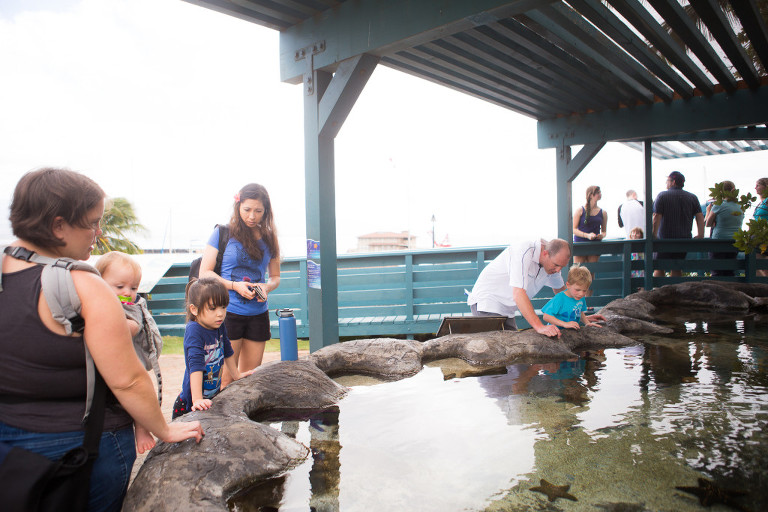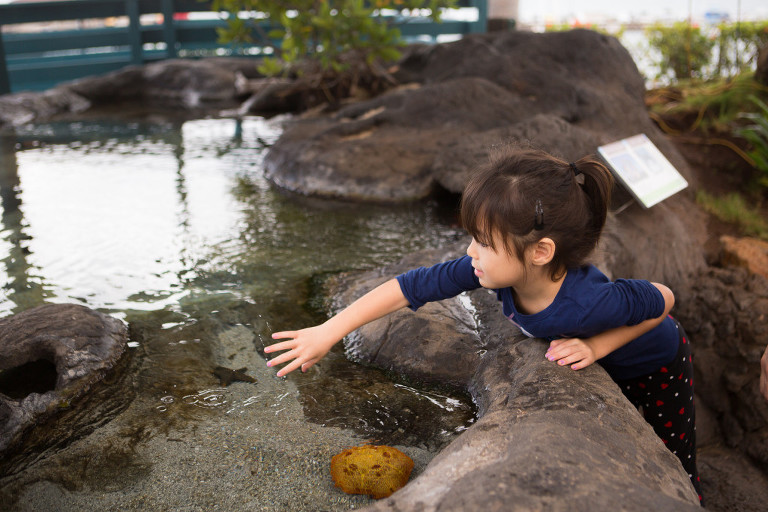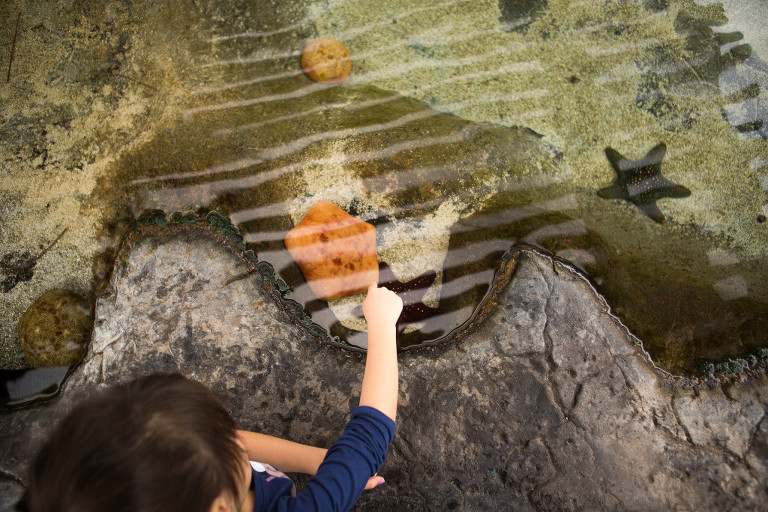 The one thing that the Maui Ocean Center does so well is use a variety of exhibits to draw you in and educate you.  I found myself fascinated by each display and informational placard.  I wanted to spend longer at each exhibit but I was dragged along by a little one who isn't plagued by the ability to read and thus was constantly pulling me to the next display.  Besides the wealth of information, there's tons of neat little interaction tools that's fun for the littles and the not-so-littles.  Peeking into a underwater research submersible, experiencing what a school of fish trapped by a bubble net sees and hears, and even recording yourself learning the songs of a whale pod.  I'm resurrecting a video from a visit to the Ocean Center from a few years ago but I'm still proud of my whale song…I haven't been able to top it yet.
The Marine Mammal Center had a free interactive craft and the we kept the buttons my daughter made as great souvenirs.  While waiting for her to finish, I talked with volunteers and learned that unless an area is roped off, it is recommended to stay at least 150 yards away from Hawaiian monk seals when they're resting on the beaches.  Besides educating the public, the Maui Ocean Center is also a part of programs like the Hawaiian Green Sea Turtle Education Loan Program.  They raise hatchlings born at Oahu's Sea Life Park and release them into the ocean when they are old enough.  They're marked with clear blue numbers on their shells and so if you should see one in the water, be sure to call (808) 270-7000 or email info@mauioceancenter.com with the day, time, location, and the marking.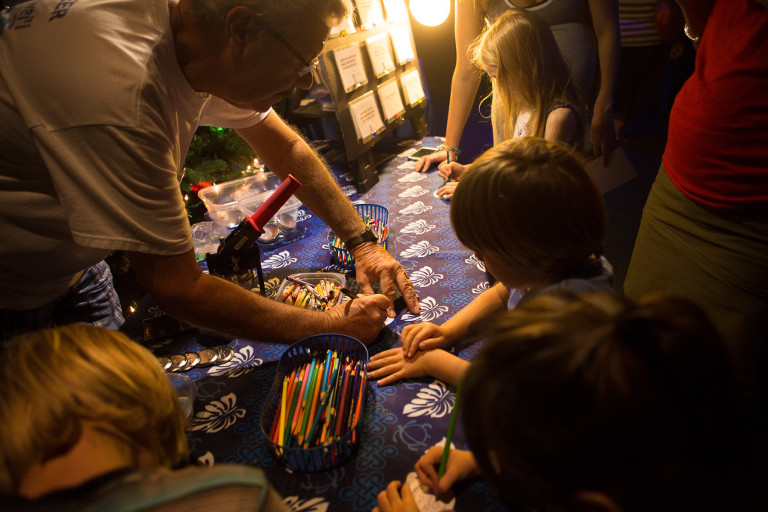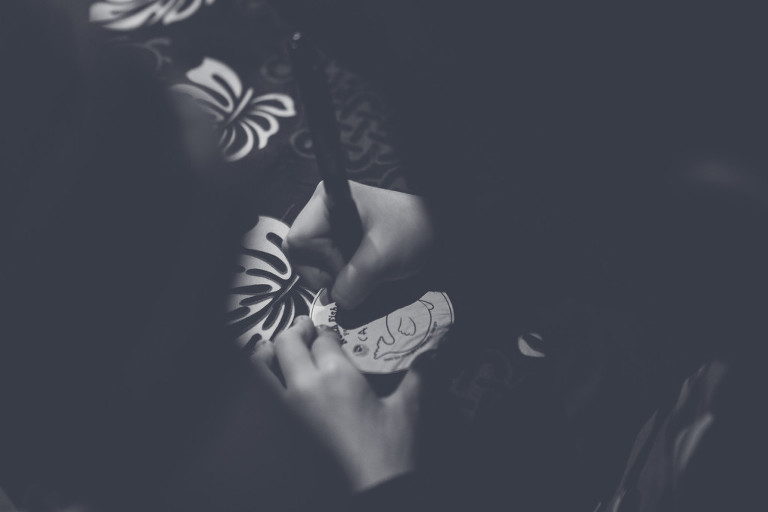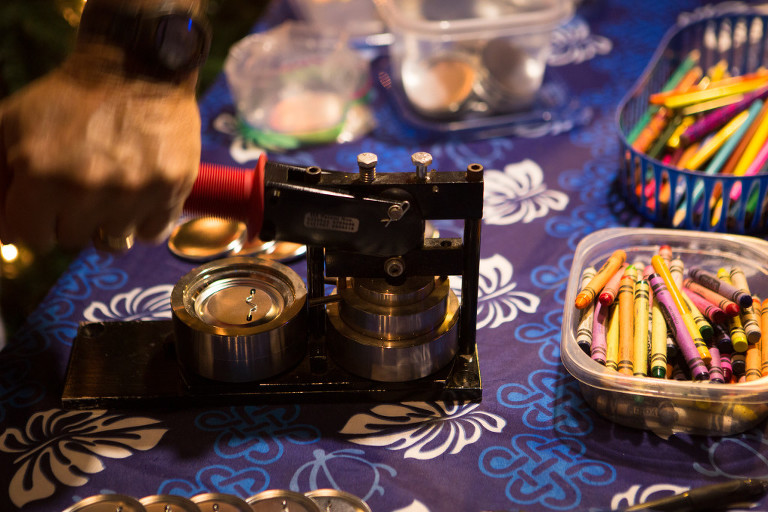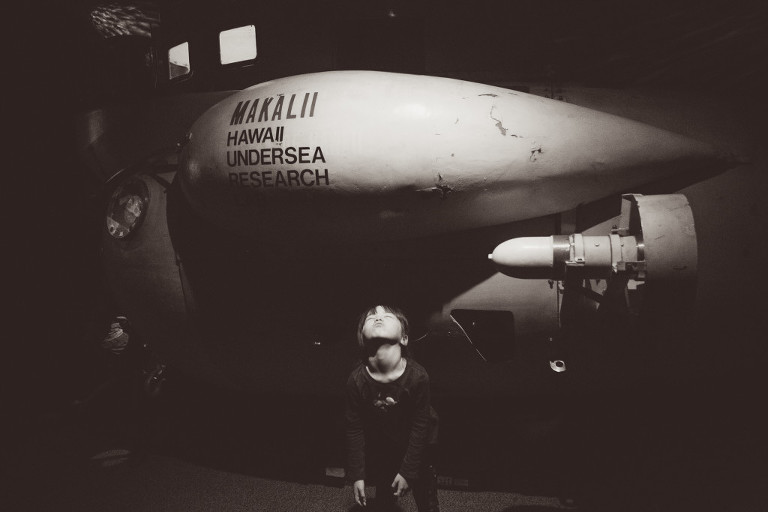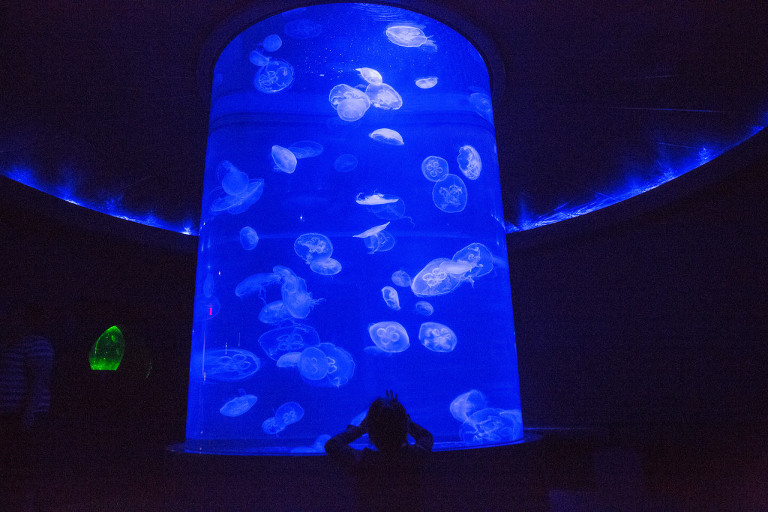 Probably the most stunning attraction at the Maui Ocean Center is 750,000 gallon open ocean exhibit.  The viewing room was dark, cool, and quiet and the view was spectacular.  I felt like I was in a movie theater watching a riveting show and the kids were clearly mesmerized.  I honestly could have just sat there all day long.  But of course, we continued on pausing in the 240 degree acrylic tunnel that was super cool.  Sting rays and sharks swam right next to us and over us.  I'll be honest, a part of me is still haunted by the aquarium tunnel scene from Jaws 3 so I kept a sharp eye out just in case=)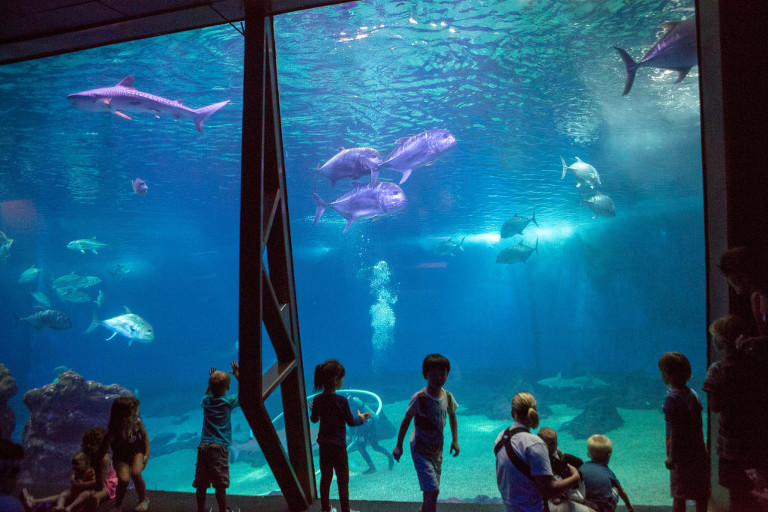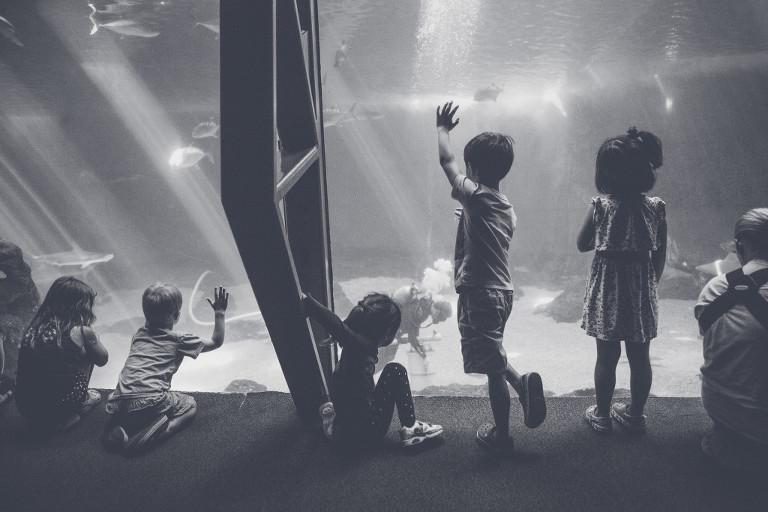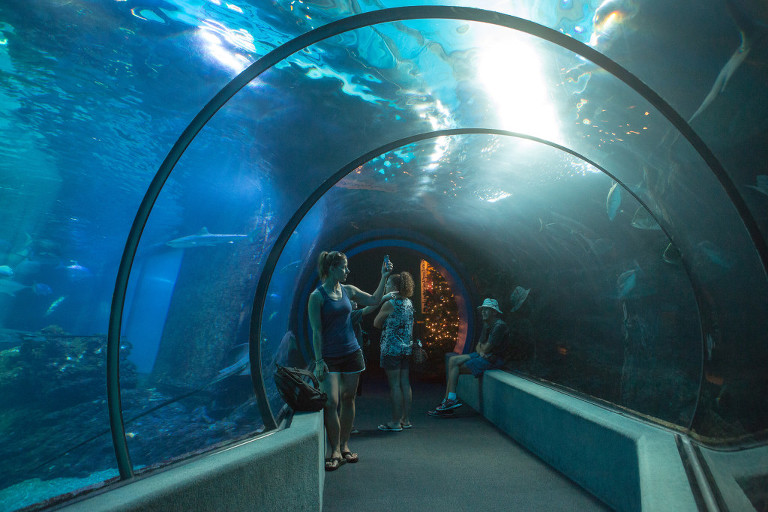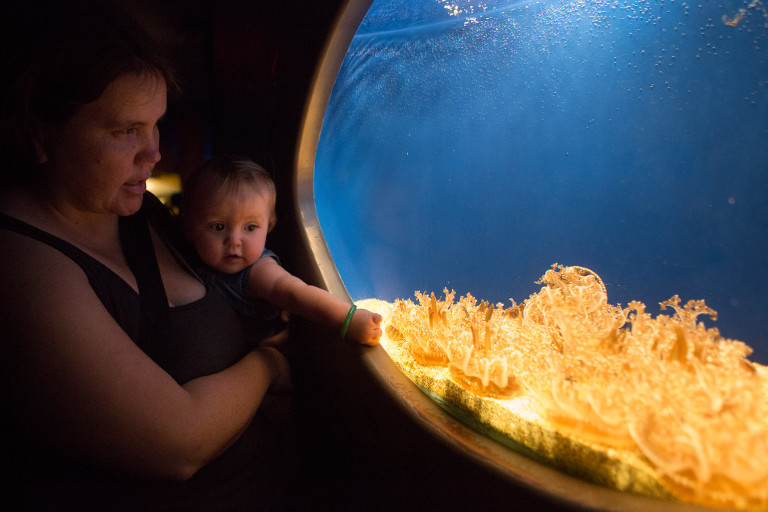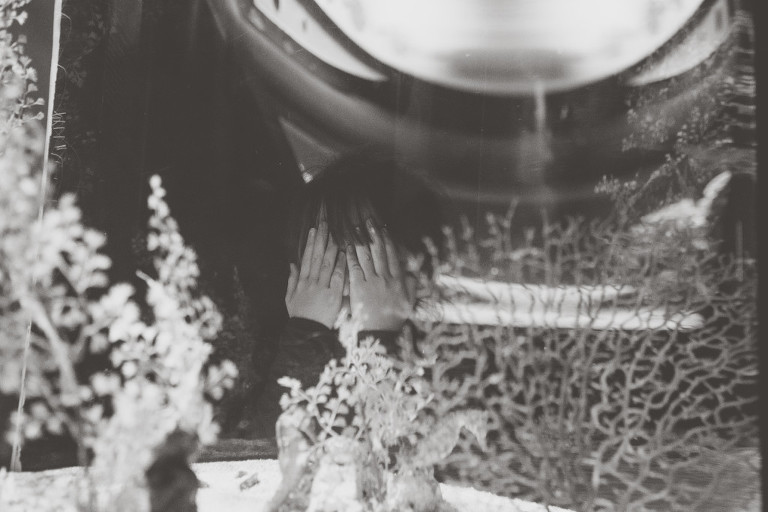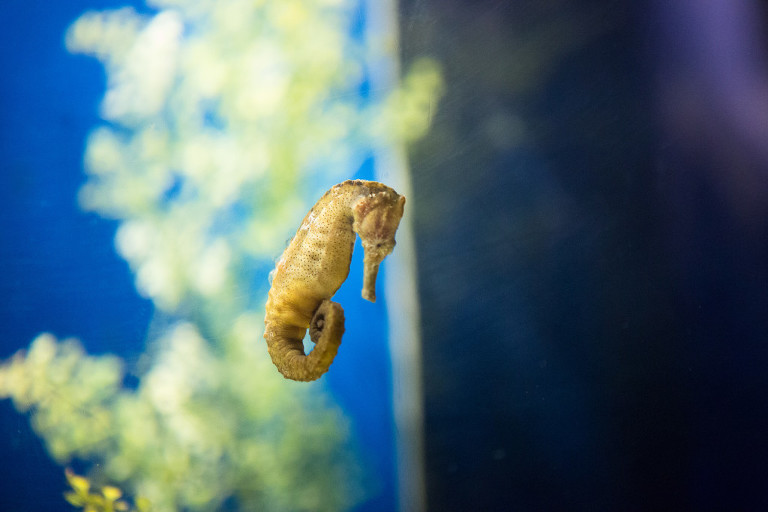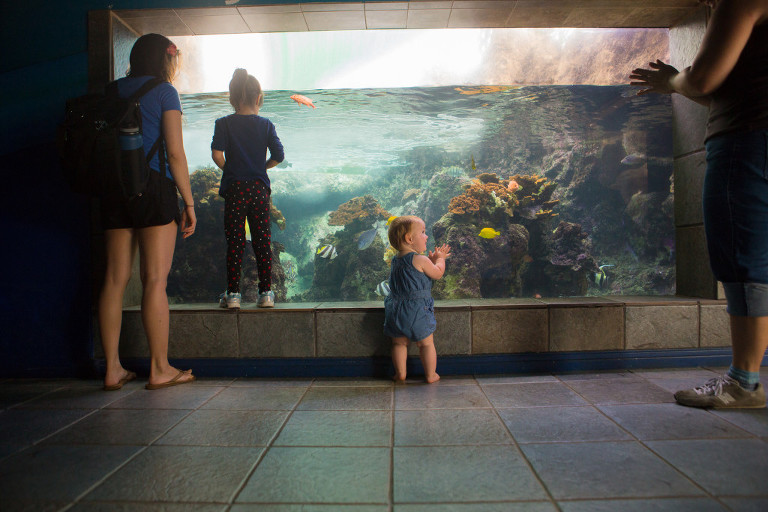 So, if you're looking for something to do on Maui thats family-friendly or anyone-friendly, check out the Maui Ocean Center.