"Let's see if we can get you out of Waikiki."
It was exactly one day from the time Vivian called me until the moment we met on an empty stretch of white sand for their Hawaiian family photos. It's not my only 1 day booking but it is a rarity. Most of my clients book their photo sessions months in advance as soon as they have their Oahu vacation planned out. And on the occasion I do get a last-minute inquiry, I am usually booked.  But it breaks my heart to turn anyone away. I am such a softie for families who realize "Oh my gosh, we're in Hawaii!! We need to get family photos before we leave!" So, when Vivian called to say that her family was leaving in just 36 hours to go back to their home in California, I hated having to tell her that I was unavailable.  I hesitated as I mentally ran through my calendar shifting things around and figuring out where I could squeeze in more rounds of editing… "We can make it happen!"
And I insist that every family still gets the full experience of working with Keao's Photography, even if I have to fit it into one day of planning. We went over tips on what to expect, what to wear, and of course…location, location, location. They were staying in Waikiki but they really wanted something a little less crowded and a little more island style.  I remember telling them "let's see if we can get you out of Waikiki." I don't know if it is just from growing up in Hawaii country, but I love getting my families away from the hubbub and busy-ness of the more congested areas on Oahu. If you're staying in Waikiki, I will come to you and we will get absolutely lovely photos. But Waikiki is one of the most populated areas on Oahu. I had one grandpa turn to me halfway through their Waikiki Beach Photo shoot. He gestured to the towering hotels surrounding us and asked "can we try not to get this in the photos? I'm not a real fan of buildings." Me neither!
I am so glad they trusted me because we ended up on a sandy stretch of paradise. Vivian and her husband have two beautiful little girls. These sweet sisters held hands as they ran through the sand, peals of laughter ringing out over the serene beach. We climbed on tree swings, ran through the foamy edge of the ocean, and twirled until we fell in giggling heaps on the sand. And not a person or building was in sight.  Just one very beautiful family enjoying their last day in Hawaii together!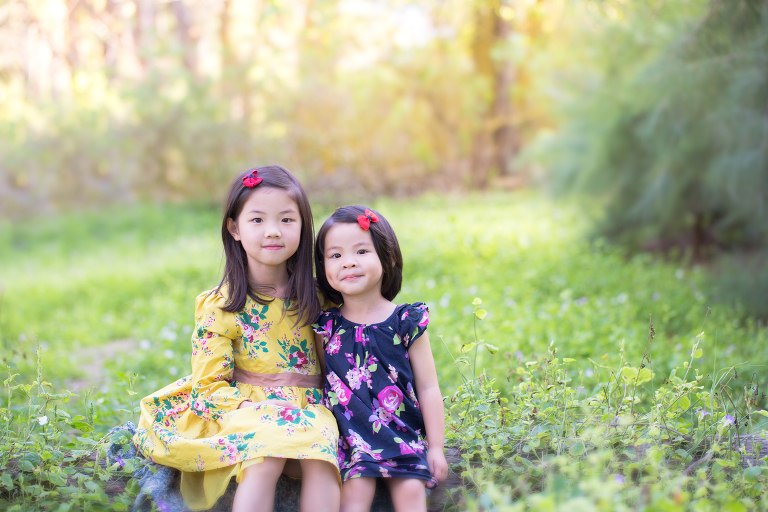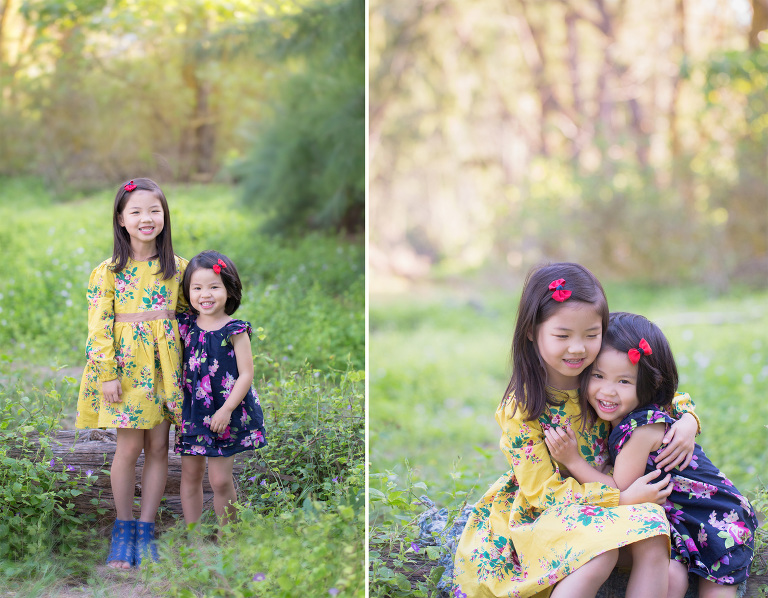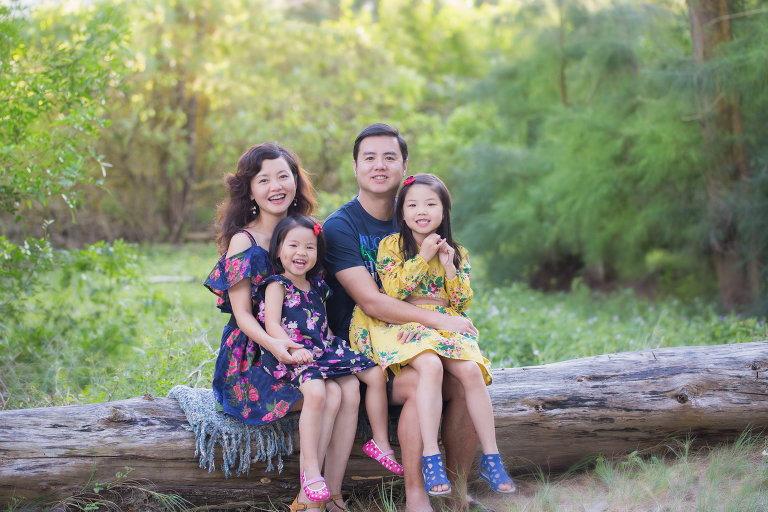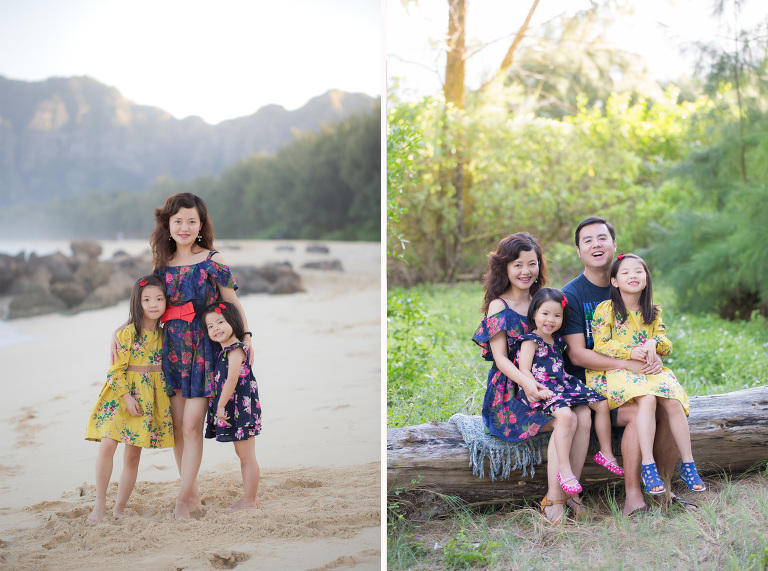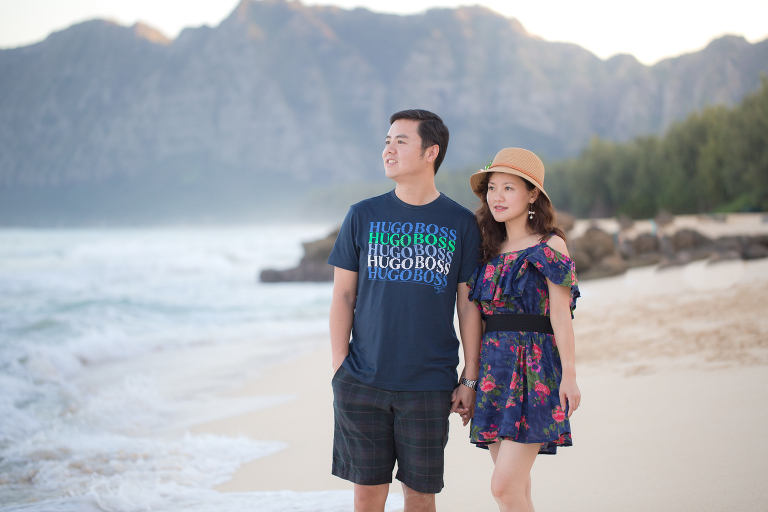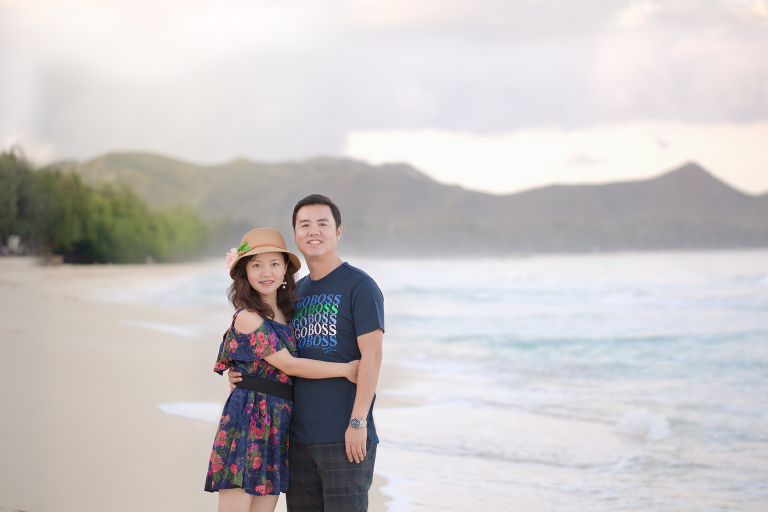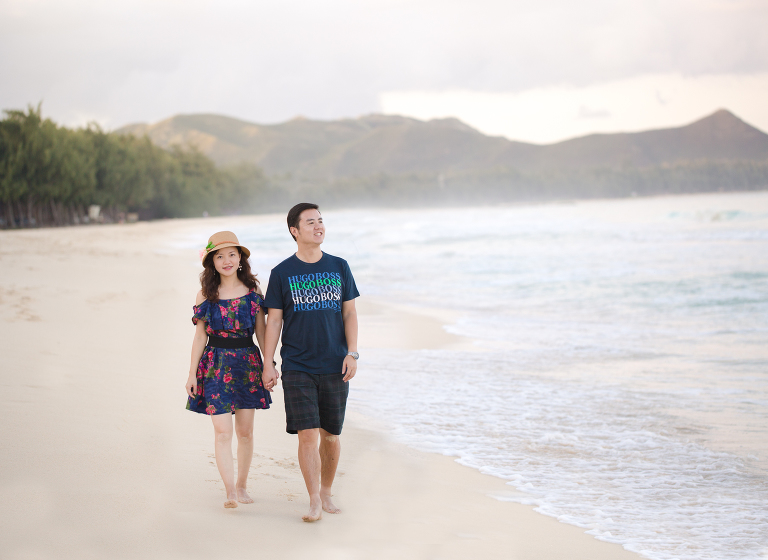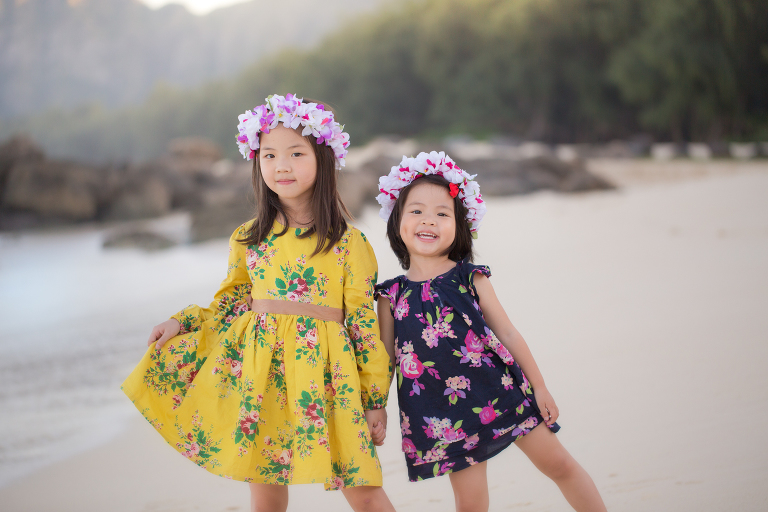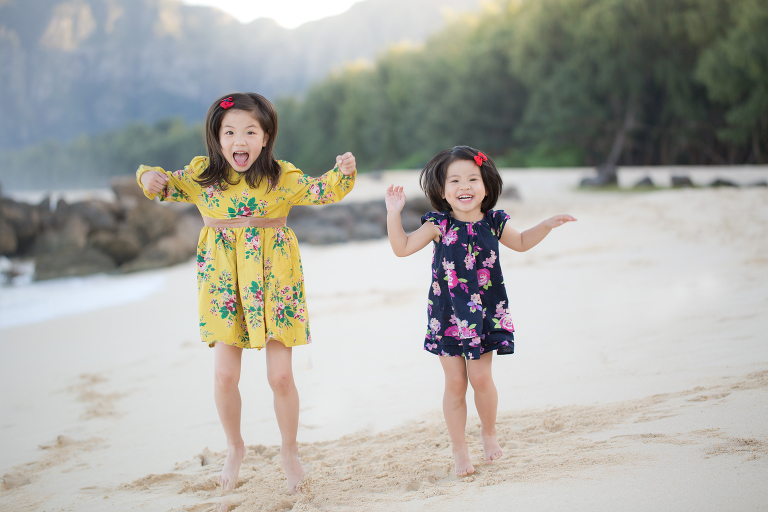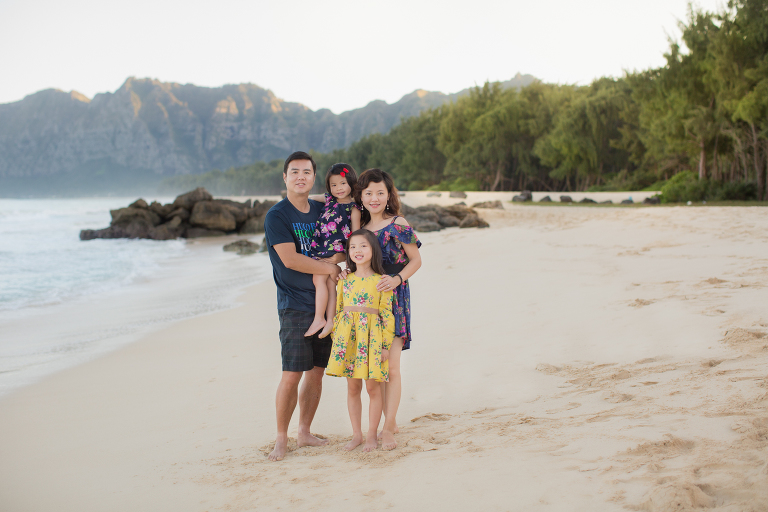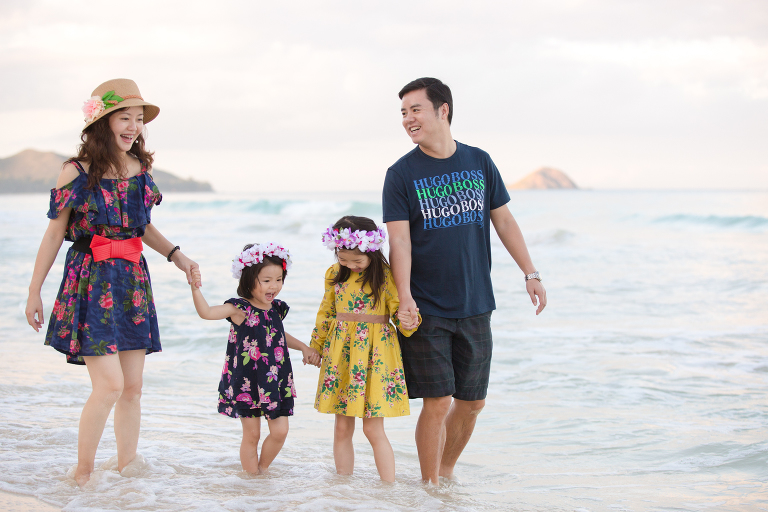 Looking for a Hawaii family photographer? Contact Keao's Photography for more information on how to book your own family photo session.  Keao is a Honolulu family photographer available for all of Oahu, including sessions near but not limited to Ko Olina, Waikiki, and the North Shore.  Specials are available for the Big Island (Hawaii), Maui, Kauai and Lanai.  If you would like to schedule a family photo shoot or book one of her amazing wedding packages, fill out the contact form found above in the menu.  Mahalo!