I'm not from Oahu but I did go to high school here.  I was a boarder at Kamehameha Schools from 7th grade and straight on through my high school years.  As a boarder, we rarely left campus.  None of us owned cars, and it's a pretty far walk back up the mountain.  So, despite living in Kapalama Heights for 6 years, I had very little knowledge of what lay outside those gates.   It wasn't until almost ten years later when I married an HBA graduate that I learned of a smaller private school not far from Puna gates.  I had even driven past it daily throughout graduate school without realizing it.  Scott is a natural at staying in touch with friends from every stage in his life, so I have gotten to know a lot of proud HBA grads.  And they're all awesome!!!   I just recently got to meet Malia in person but I feel like I've known her for years.  She lives in Washington DC working as a journalist (I'm now questioning my haphazard use of punctuation…uh-oh!!??) with her husband, Dave, and their two adorable lima beans…or rather two jumping beans.
Malia grew up in Kailua so the white sandy beaches and the puffs of cotton clouds in the windward skies spell out "home" to her.  She loves taking her own photos of her dastardly cute kiddos but her biggest wish was professional family photos with all of them.  And what could brighten their east coast home on a cold wintery day then beautiful photos of her loved ones on a bright, sunny tropical beach.  We had such a blast on the beach that day, we invited grandma and grandpa to join in the fun.
Let me introduce you to the Herman Ohana.  Be prepared for fun overload.  When families book a portrait package, the next question I usually hear is "what do we wear?"  I have a Style Guide with tips and tons of examples that I share with all my couples and families and the results have been simply amazing.  I also invite clients to share their choices with me beforehand.  Malia sent me eight different outfit options.  And I loved all eight of them!!!  Seriously.  I told her to wear their favorites and surprise me.  Take a look!  They truly picked the perfect colors to complement a day at the beach.  It was bright and fun.  These keiki were little firecrackers.  They had me running races and competing in jumping competitions.  Dave and Malia had no problem giving their little ones a run for their money.   Malia told me later that just a few weeks after this session, she ran a 10K and a half-marathon on back-to-back days.  Now, I don't know if it is the kids who wear out mom or maybe it is really mom who's wearing out the kids.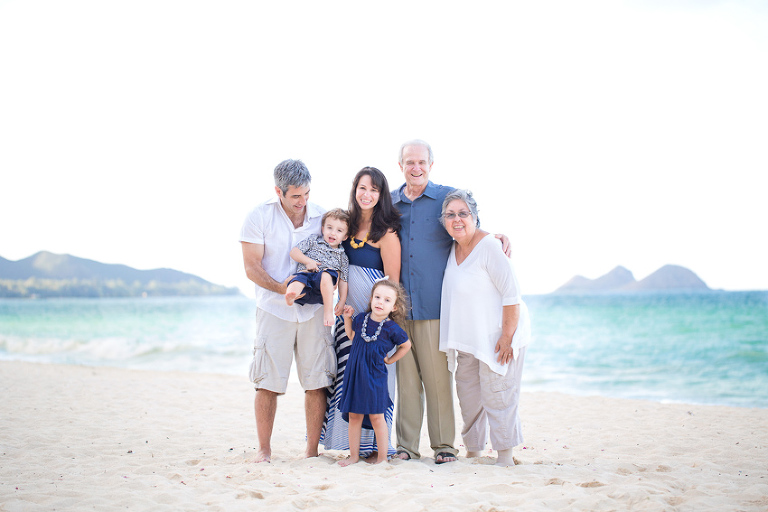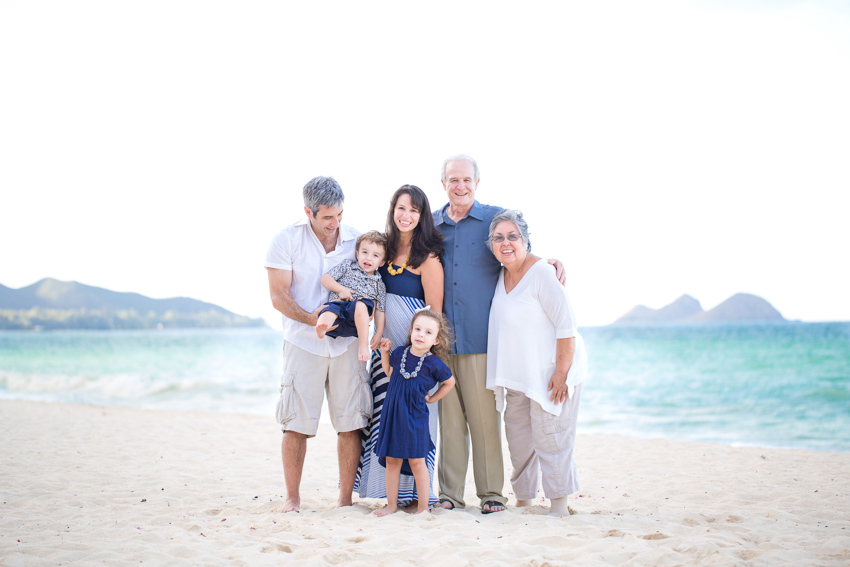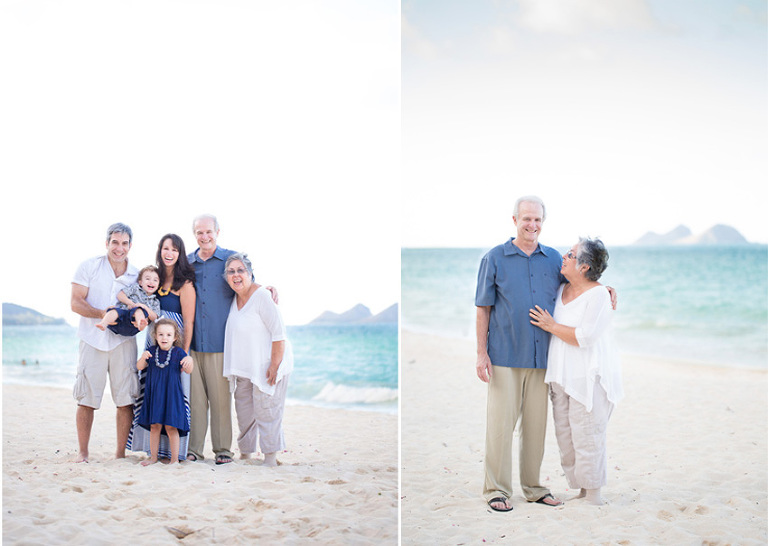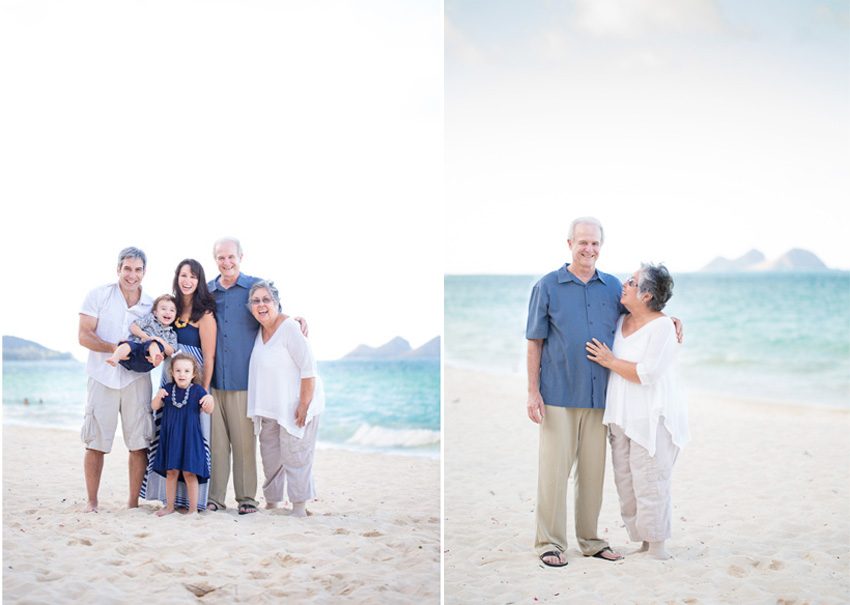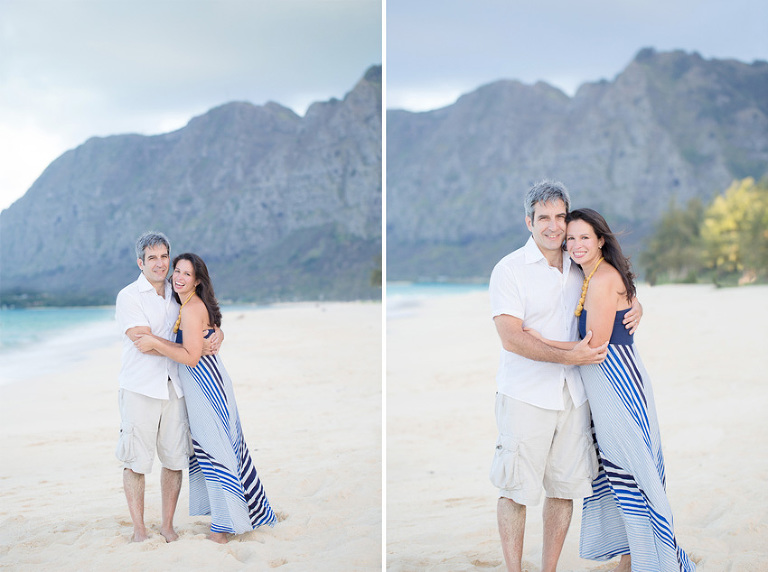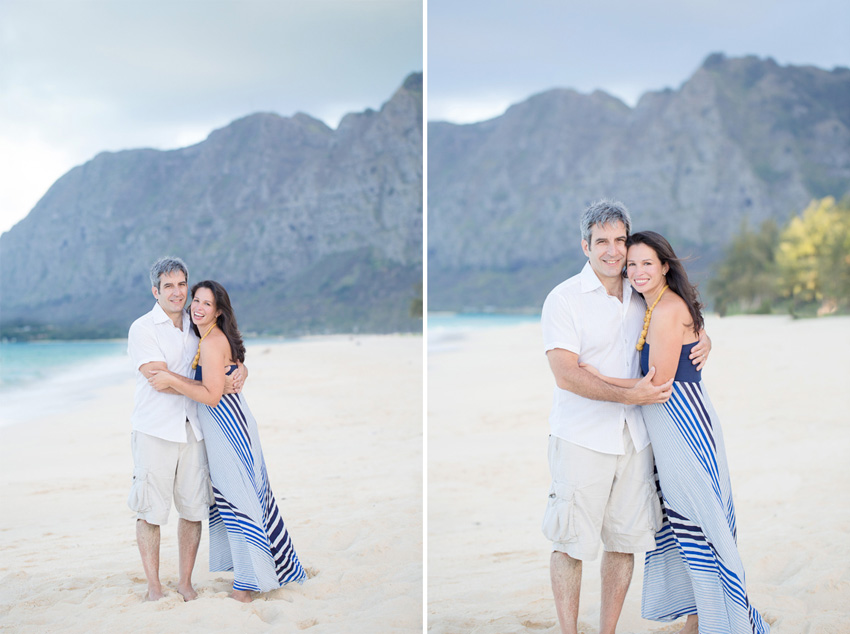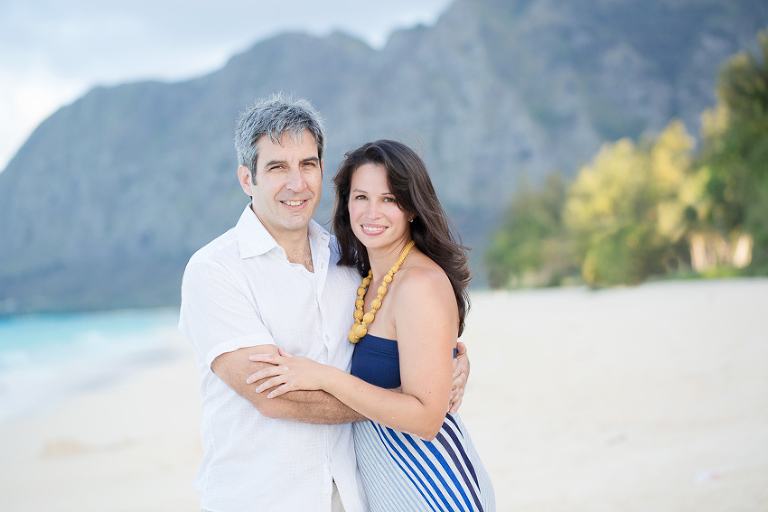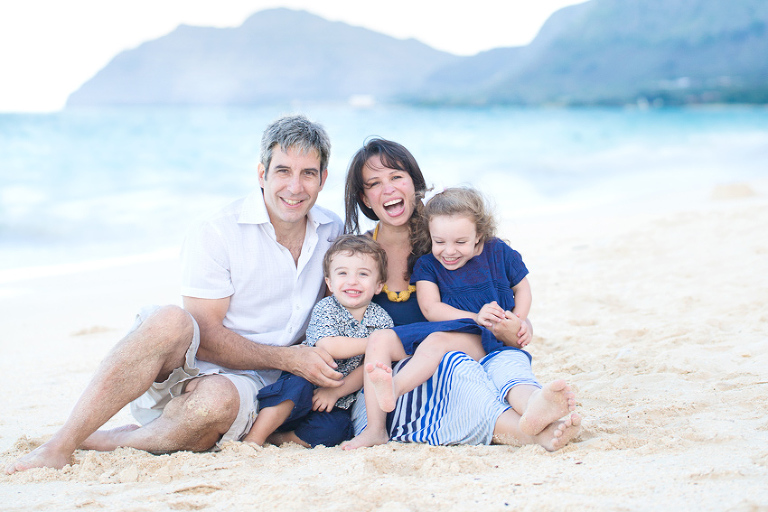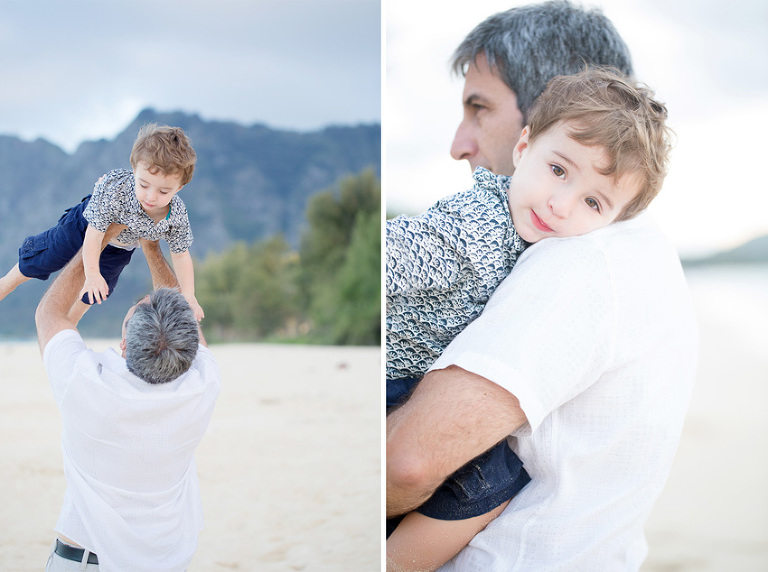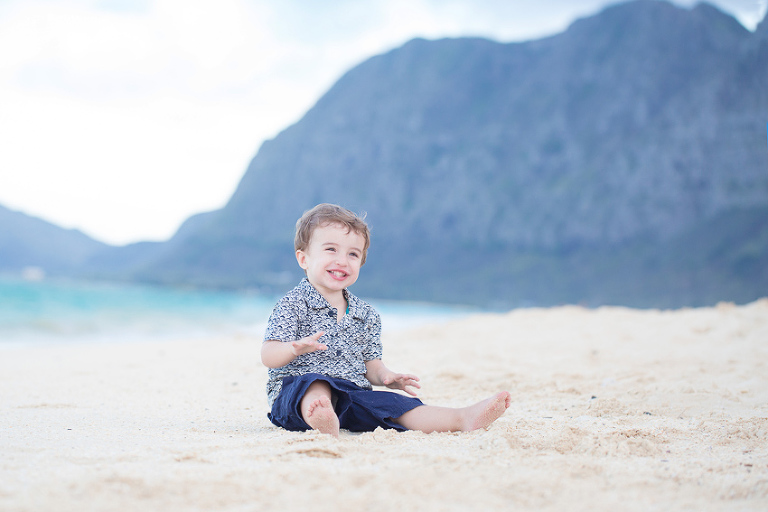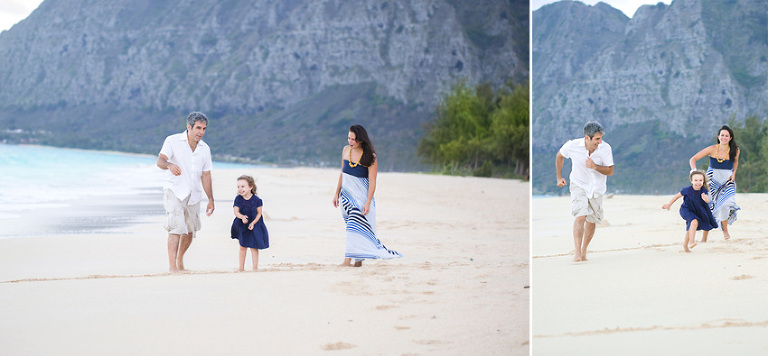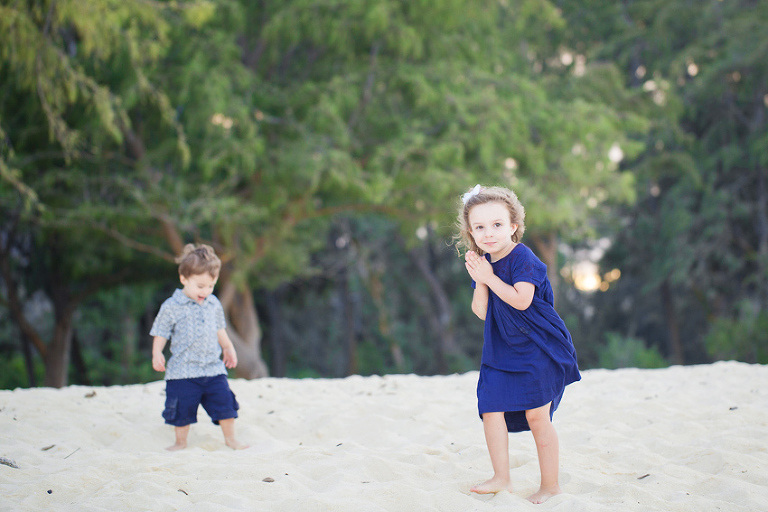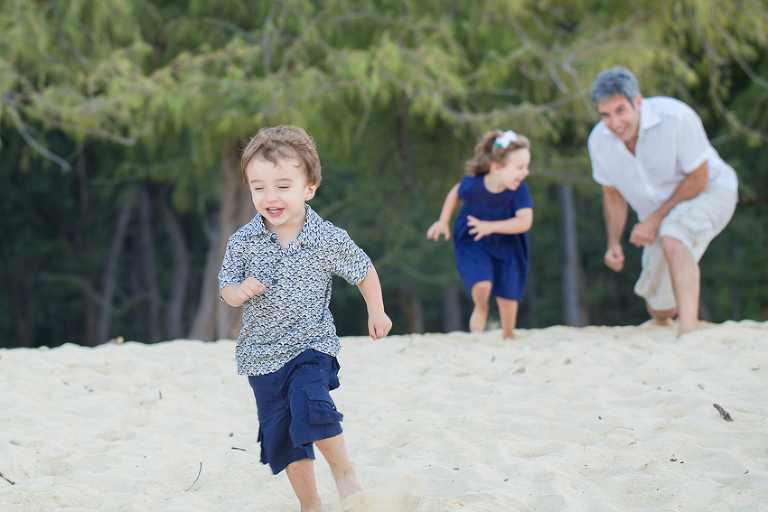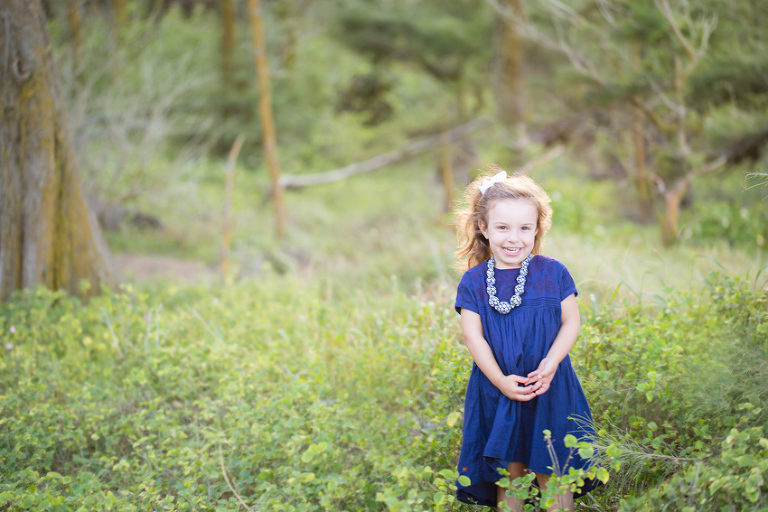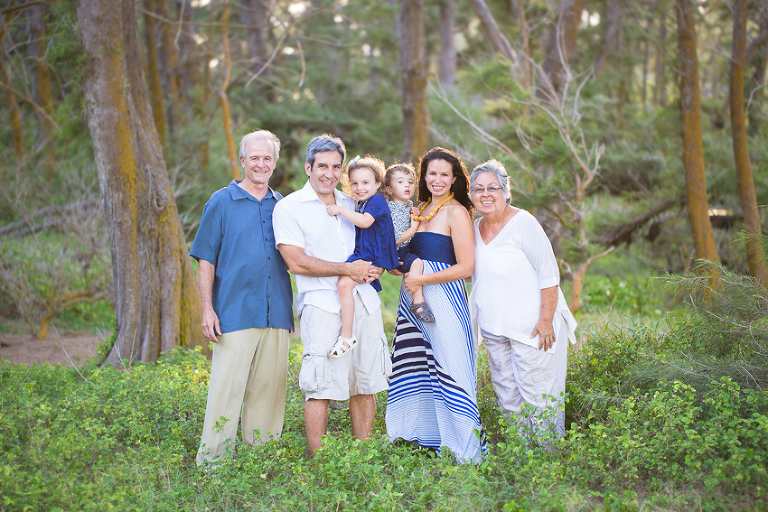 Mahalo nui loa to my assistants for the day, Joy and Katy Pishcura!
Visiting the islands or looking to take professional family photos?  Keao is a Hawaii family and wedding photographer available on the islands of Oahu and the Big Island.  She loves books, chewy chocolate books, is unable to keep from rambling when writing, and would love nothing more than to be able to tell your story with unforgettable images. Contact Keao for information on booking your family photos or wedding photography (also see contact form above).