Choosing a wedding photographer is one of the first and most important steps you'll take during your engagement.  It's a service you'll want to secure early as photographers can be booked months ahead.  Ideally,  you'll want to plan your wedding day to accomodate for time to take pictures and to maximize your hours of photography coverage.   When deciding what package you want to book, all couples should start with a package that allots enough time for your ceremony and formal portraits (see descriptions below).  The type of ceremony and the size of your wedding party and family will help determine how much time you need.   More time will be needed if you would also like to consider adding getting ready shots and/or pictures at your reception.  Please note that hours of coverage are continuous and begin at the time your photographer arrives and the ends at the time your photographer leaves.
Here's a description of the primary opportunities for photography on your wedding day.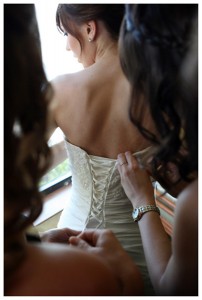 Getting Ready Shots: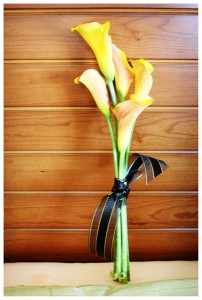 Wedding photos don't have to start when you walk down the aisle.  Brides may want to capture the excitement and anticipation during the morning of their wedding day.  These pictures are taken at your house or hotel room, wherever you are getting ready.  Don't expect any posed pictures.  You'll be immersed in your transformation into a blushing bride, you probably won't even notice me in the shadows clicking away.  Those moments you won't want to miss:  seeing your flowergirl in her dress for the first time, being helped into your gorgeous wedding dress, your mom tearing up as she watches you put on the finishing touches.
This is also an opportune time for detail shots, the details that you poured time into making this wedding your own.
The Ceremony
This is the heart of the day and the most natural time for photos.   Wedding photographs have been to their fair share of weddings and Wedding photographers know the ceremonies inside and out.
Here are some of the key things that your wedding photographer would like to know early on:
Location
Time of day
Does the venue have restrictions on photography (flash or location of photographer)
Does the officiant/pastor have restrictions on photography (flash or limitations on movement)
Are there any special touches that you've added to the ceremony
 Formal Portraits:
Before consulting with their wedding photographer, most couples often overlook setting aside time for the "formals," as we like to call them.  This will greatly depend on the size of your wedding party and family and I can go over how much time I think would be ideal for you.  This can consume  a lot of time so during our consultation, I will help you create an outline of your portrait groupings to better prepare ourselves and to run efficiently during they big day.  I also ask that no other cameras be used during the portrait time, as this can slow down the process and it makes it more difficult to ensure that everyone is looking in the same direction.
The main deciding factor is whether the bride and groom want to wait until their ceremony to see each other or whether they are open to seeing each other before the ceremony.  If you want to wait until the ceremony, then most of the formals will take place after the ceremony and before the reception.  Plan on having a break for your guests or maybe a cocktail hour that will keep the party going.  Some choose to have their portraits done before the ceremony.  Personally, I chose this option.  It prevents a large lapse in time between the ceremony and reception for their guests.
The Wedding Party
Some of these pictures can be taken care of the ceremony even if the bride and groom don't want to see each other just yet.   These tend to be a lot of fun and you can get very creative.  You're taking pictures with your best friends!! Oh, boy, you know they can be a little crazy.
The Family
Perfect picture opportunity for a family photo.  Everyone is dressed up and in the midst of an all-day party.  Maybe your sister flew all the way home from the east coast and your brother has actually tamed his wild hair.  And you need a new family portrait because your family now has a new family member=)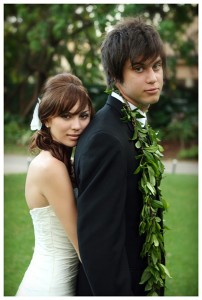 The Bride and Groom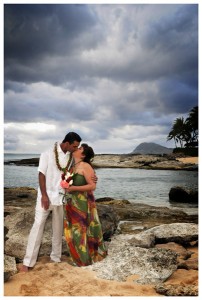 I love to be able to focus on just the bride and groom during this time.   This is the time where it's just the two of you.  Brides and grooms love this time because it's a quieter moment in what can be a crazy day.  A chance to revel in  your new relationship as husband and wife.
The Reception:
You can plan your photograph coverage to include the reception, whether part of it or in its entirety.   The reception is full of chances to take pictures of your guests, toasts, cake-cutting and bouquet tosses, and let's not forget the dancing.
Check out wedding packages in our pricing page to see what might fit your needs.  Customized packages can also be created upon request.