I had the honor of taking family photos of Melissa and her boys before they moved away from Hawaii a couple of years ago.  We knew each other from volunteering together at our church nursery and we were sad to see them go but excited for the new adventures waiting for them.  They loved everything about living in Hawaii and wanted to capture their last days in Hawaii, photos and memories that they could take with them.  Unfortunately, her husband, Pono, was away preparing their new home so he was unable to get back in time for photos.  Still, we didn't let that stop us from getting incredible photos of Melissa with her beautiful mother-in-law and sister-in-law playing on the beach with her handsome young sons.  They are such a sweet family!
So, how awesome was it to capture this beautiful family again six years later as they returned to visit home!!  And this time, Pono would actually  be able to be in his own family photos!!  Along with a fresh new face, their youngest son "Z" had joined this fun family.
Taking photos of families means so much more when you get to know them and create photos that capture their personalities.  Melissa's boys keep her beyond busy and her hubby is the leader of the rowdy pack.  I really wanted to show their adventure and playfulness in their photo session.  I knew some great locations that would help bring that out in our photo session and Pono mentioned really wanting Mokoli`i Island, known to locals as Chinaman's hat, in the photos as well.  So, we did it all!!
There was tree-climbing and boogey-boarding, water fights and loving cuddles.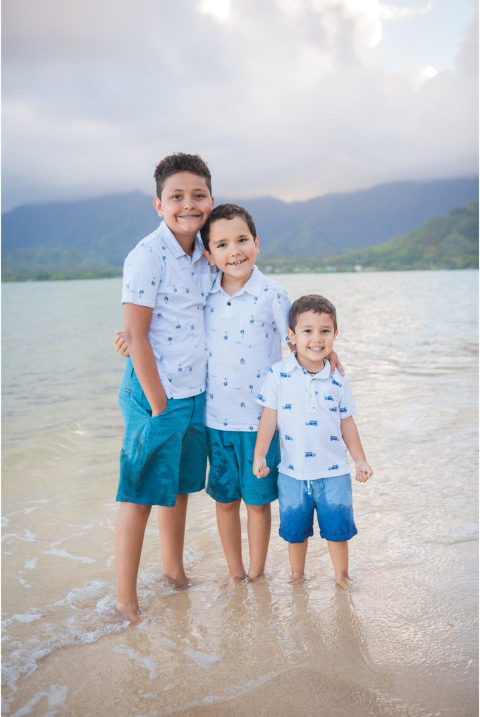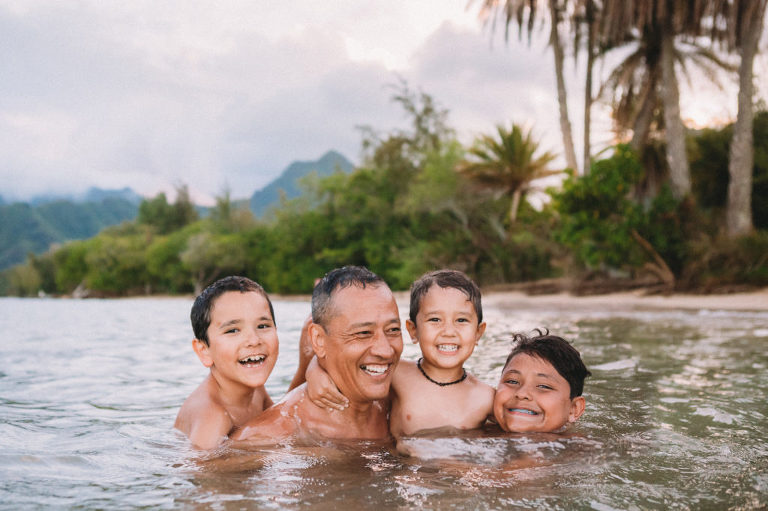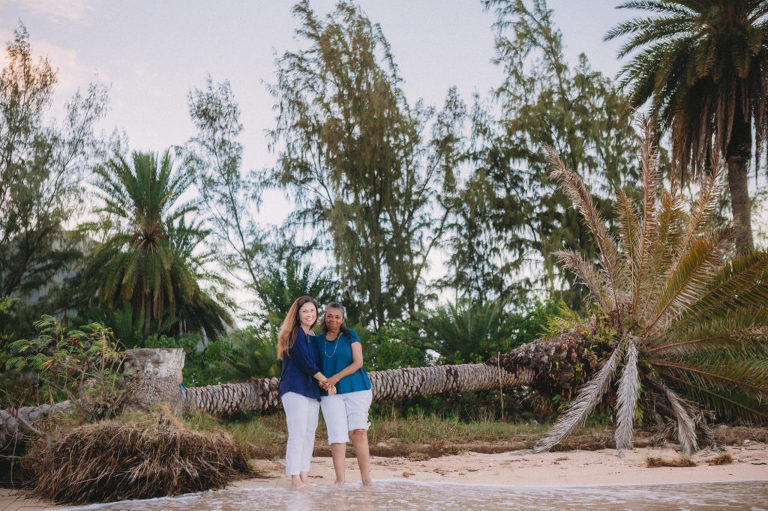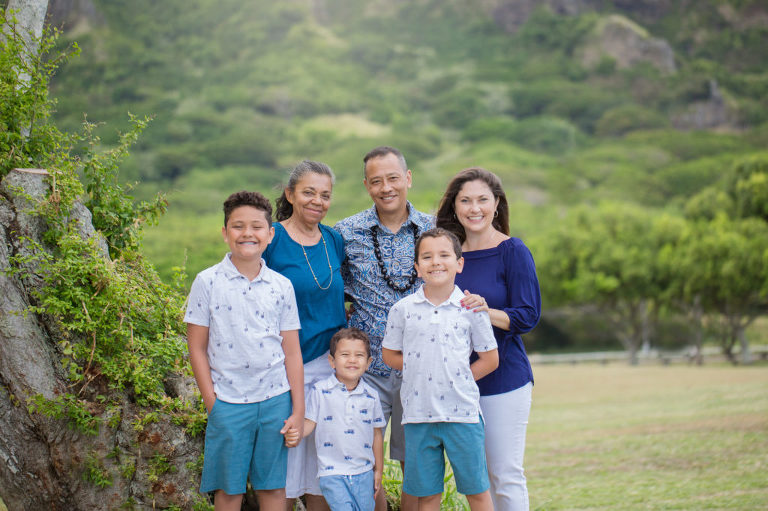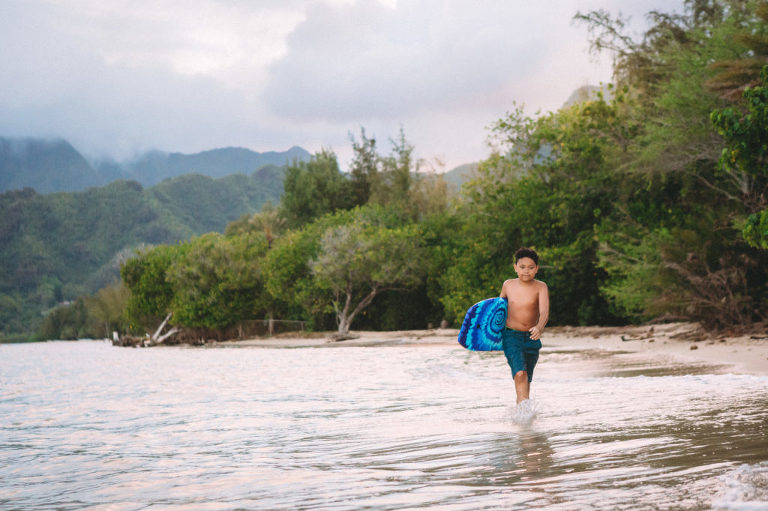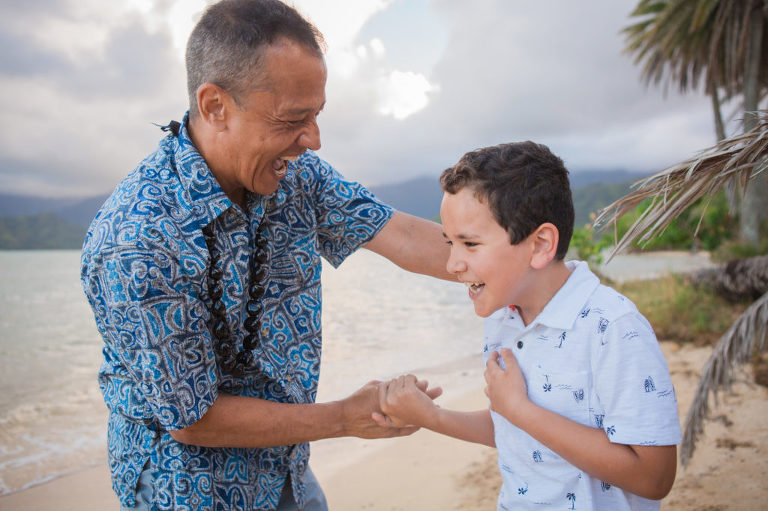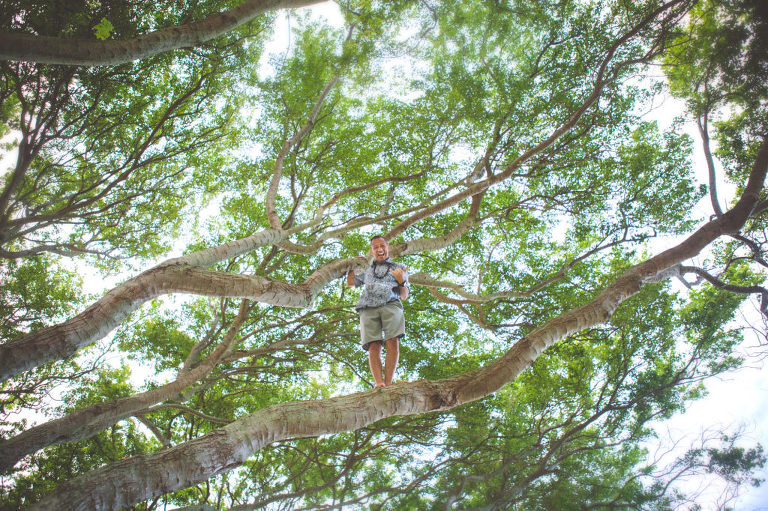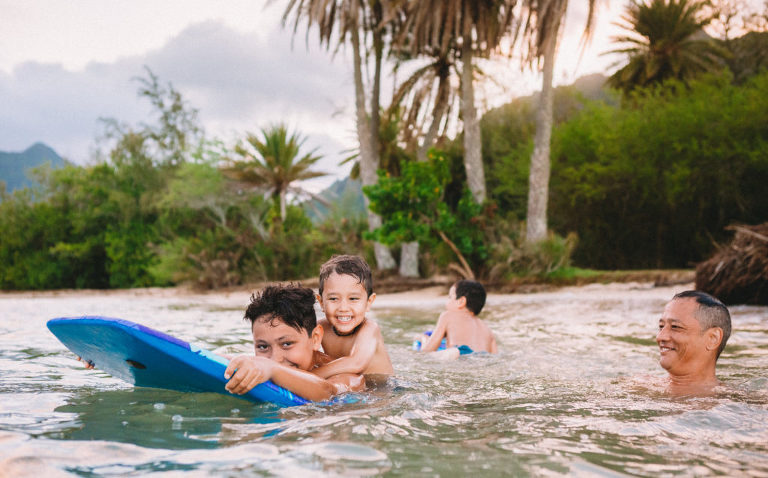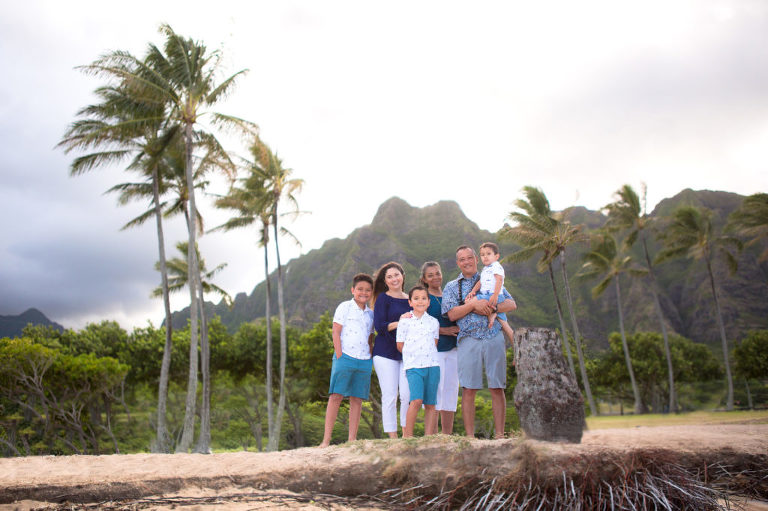 Love the idea of ocean fun and gorgeous family photos in Hawaii?  Use the contact form in the menu above or email keao@keaosphotography.com to set up a complimentary phone consultation!