We can't help ourselves.  We're fascinated with proposal stories.  They come in all colors and shapes; funny, endearing, sentimental, laid-back, elaborate, romantic, or short and sweet.  They're as diverse as the couples in love and despite how different they are, they're always heartfelt and always memorable.  It will be a story that you will tell and tell often.  It is one of the most private and intimate moments of your life that is quickly followed by a joy that you will want to share with everyone you love and who loves you.  And with the right photographer, you can share that moment with photos so even if they weren't there with you, it feels like they were.
Joe and Momo are the sweetest of high school sweethearts. Joe was working long hours in the days leading up to the big proposal so we didn't have much time to talk and plan. But we had a time and a place.  This proposal story was definitely generous with romance and gorgeousness.  Joe planned a picnic date.  They picked up food on the way and ate it on a bluff overlooking the Pacific Ocean.  They lay on the rocks warmed by the setting sun and read together.
I knew the spot well and I knew there wasn't many places to avoid detection so I made sure I brought the right camera gear to capture the proposal from afar.  The backdrop was freaking amazing and that helped in more ways than one.  A few others had trickled nearby to take photos of the incredible sunset. I introduced myself and made friends with a group sitting nearby and blended in with them.  But I wasn't looking at the sunset, I was looking at the couple at the ocean's edge that were now holding hands.
He held her hands and asked for her forever.  And she said yes.  Cue tears and hugs and a slew of cell phone selfies.
He laughed when she wistfully wished there was someone to take a picture of them together and he pointed in my direction and waved me over from my hiding spot.  Joe really had thought of everything!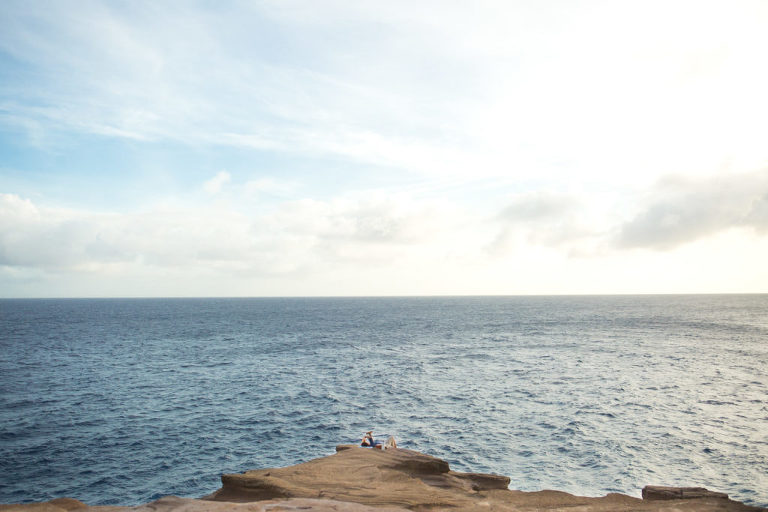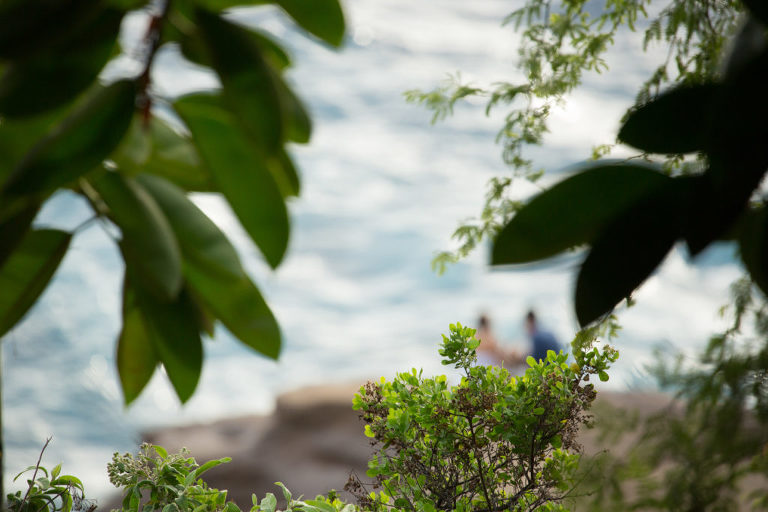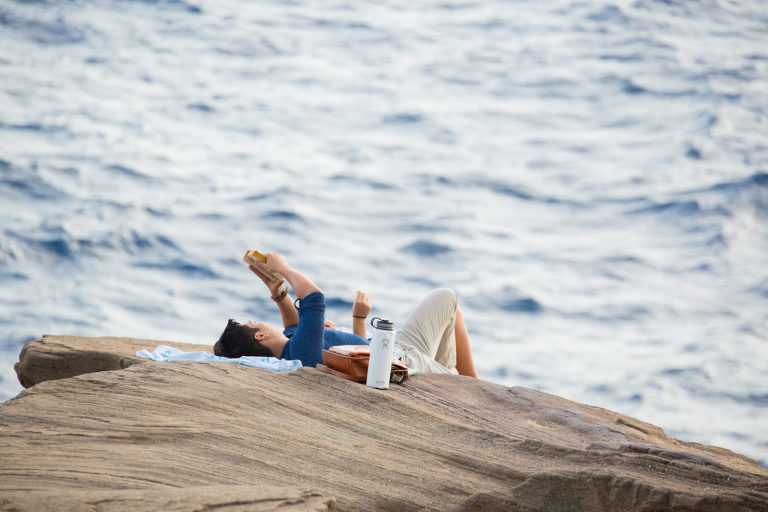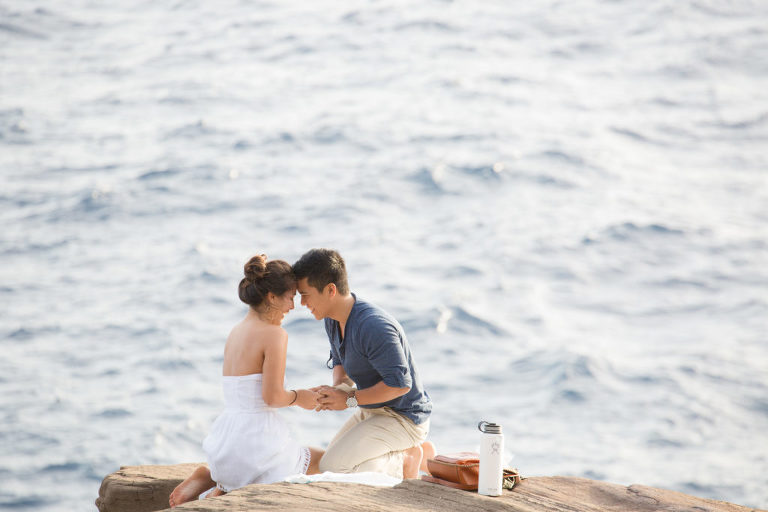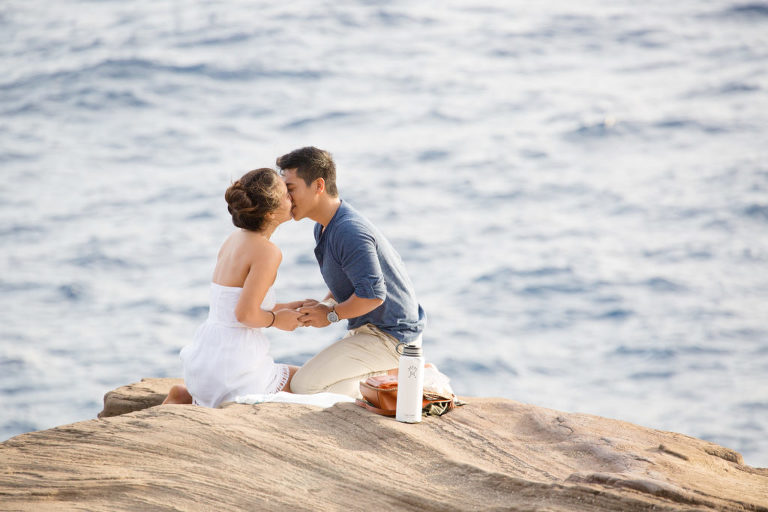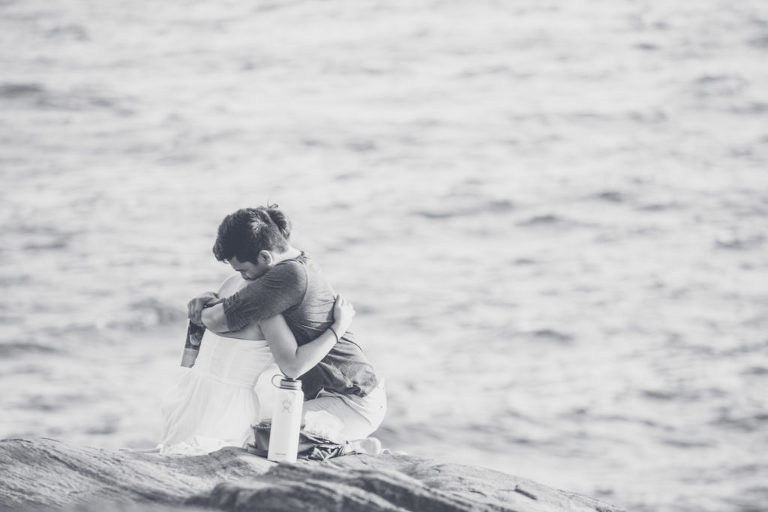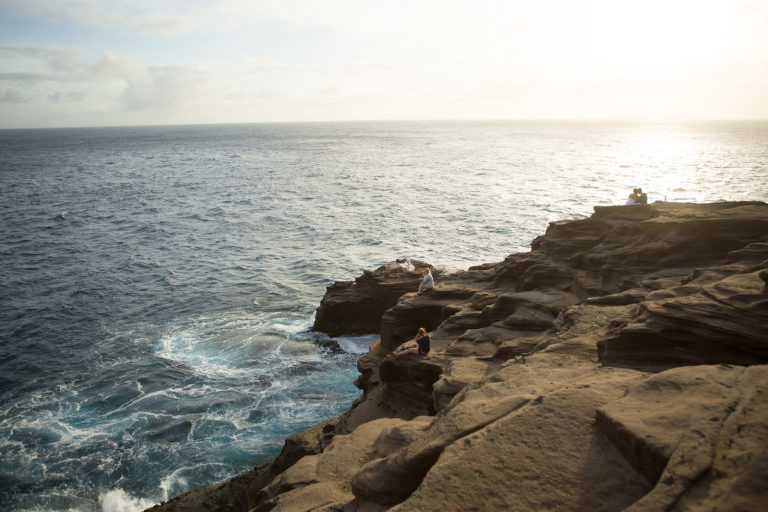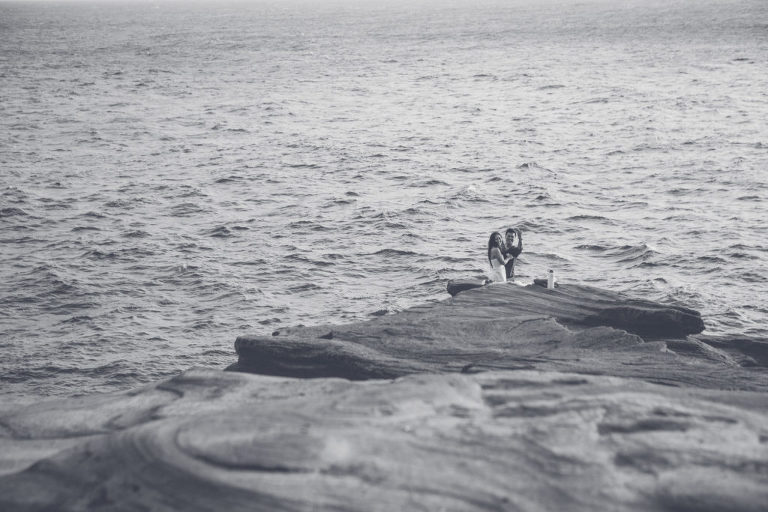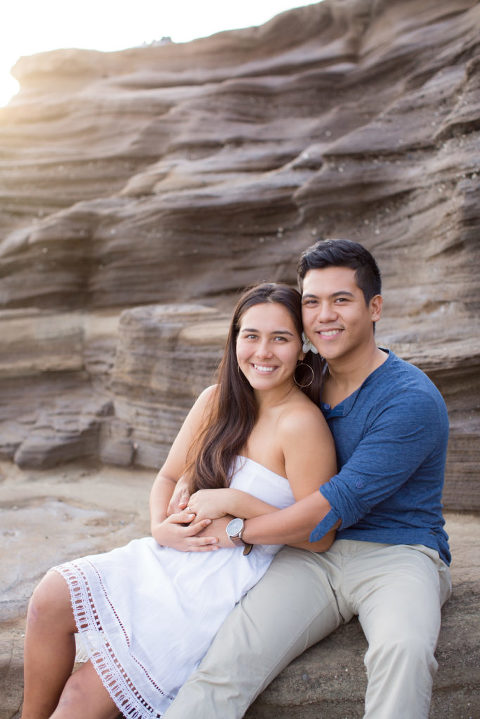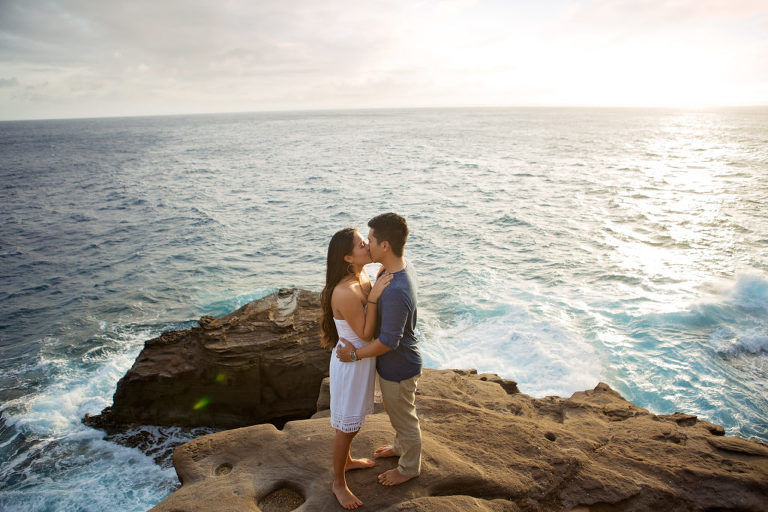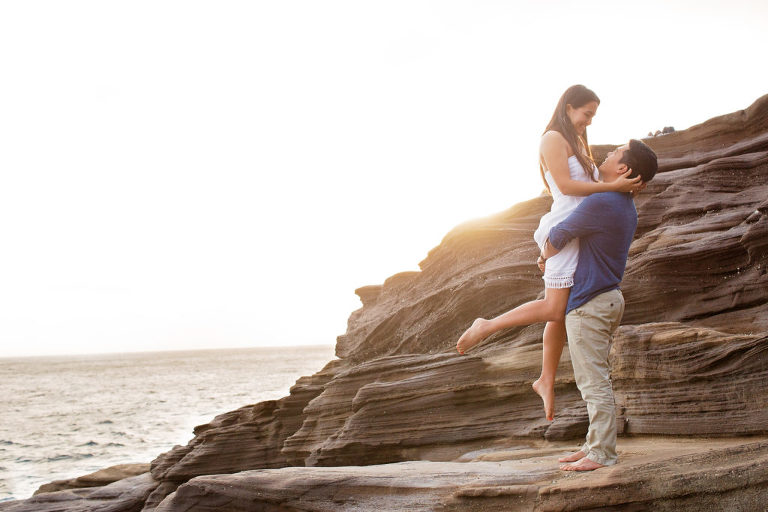 Planning a wedding or proposal on Oahu? Tell me all about it.  Use the contact form above or email keao@keaosphotography.com.