Senior photos are one of the high school passages in our culture.  Heck, I still remember the day I took mine.  They had set up backdrops and lights in a room at school and you were assigned a date and time to show up.  I brought my girlfriends and two (exactly two) of my best shirts.  Typical senior photos used to involve sitting behind a table or desk so a whole outfit was not needed!  My family was back home on the Big Island so instead, I brought my friends from my dorm.  They lightened the mood and I really thought their presence was going to be to my advantage.   But imagine my surprise when I received my photos a few months later and found that in each and every photo, I had a section of my bangs sticking straight up.  Wish my friends had thought to point that out sometime during my photo shoot!  They're awesome friends, so I couldn't be too mad.
Times have changed and Oahu seniors are ditching the gray backdrops and hot lights for gorgeous scenery and golden sunlight.  Senior photos are now a fast-growing market as high school seniors jump on the chance to celebrate in style with photos that display their personality.  
When Caitlin first contacted me, she said she wanted to be able to give truly special senior photos to her teachers, friends, and family members to thank them for all the supoprt they had given her through her years of schooling.  She's impressively accomplished, a former basketball player, cross-country runner, and scheduling time for a session was tricky since she was practicing nightly for  her school's performance of Xanadu.   Busy girl! 
Caitlin isn't typically a beach person (hey, I'm not the only one on this island!!) but she still wanted to include some beach photos to take a piece of Hawaii with her to college.  We started off at beautiful Makapu`u, one of my favorite places.  The ocean is so deep and blue and the black lava rocks create a dramatic background.    And because a beast of rainstorm had just whipped through right before we arrived, it was beautifully empty and all ours!  Then we finished off our fun shoot with a field beautifully colored with golds, greens, and reds.  Perfection in one afternoon!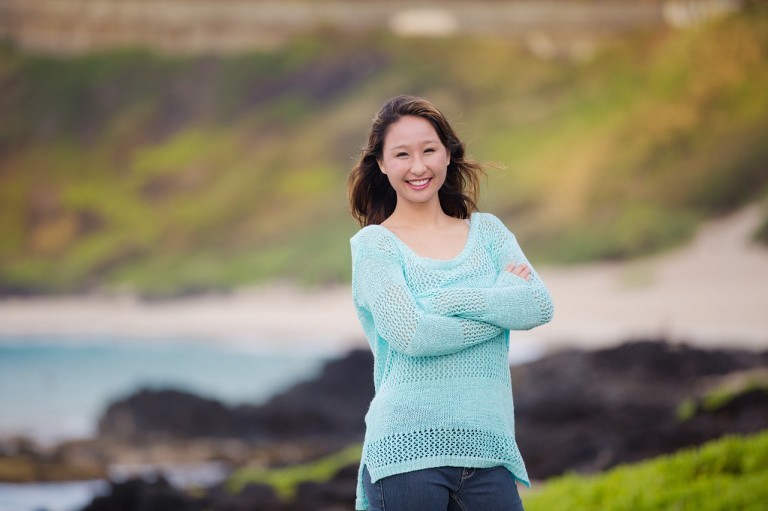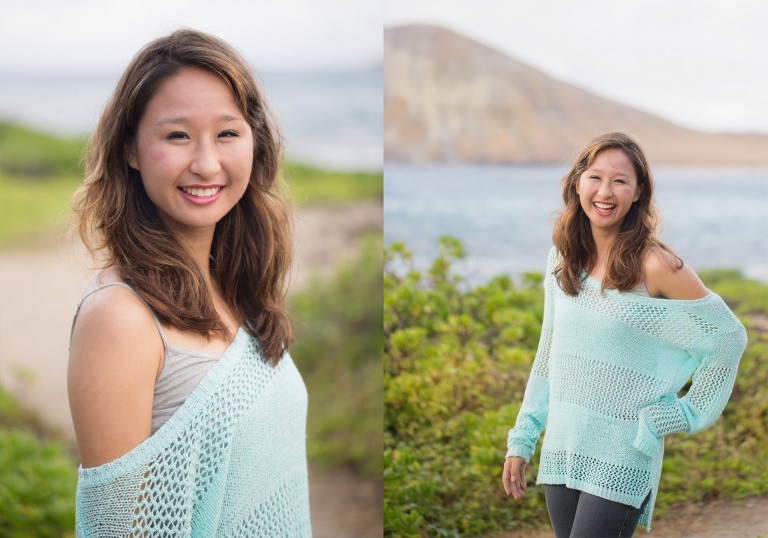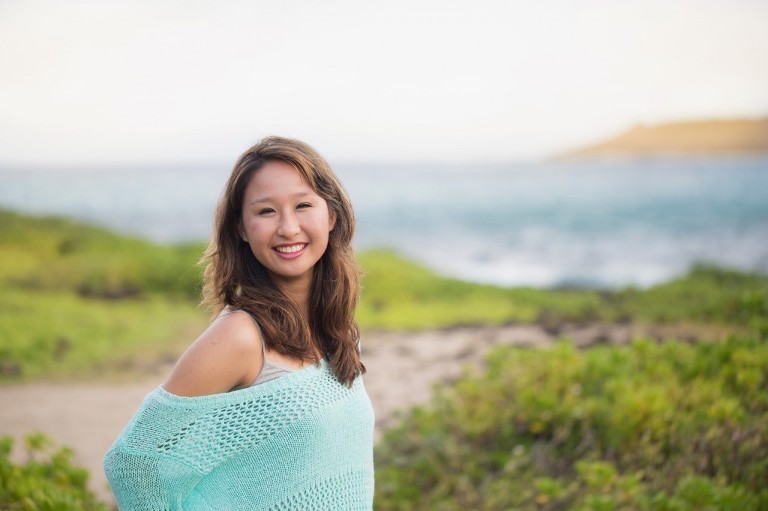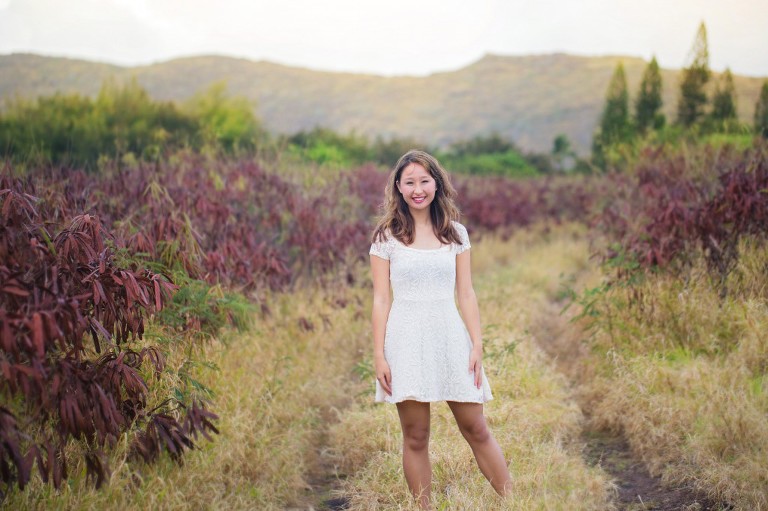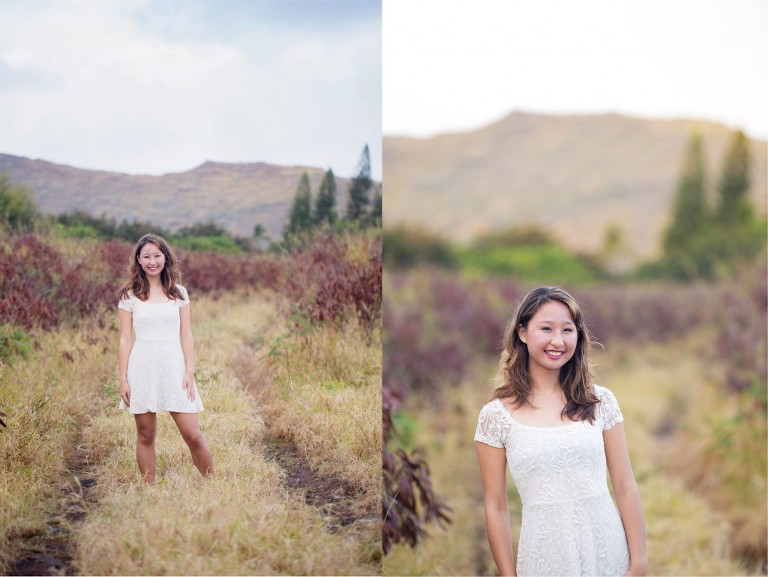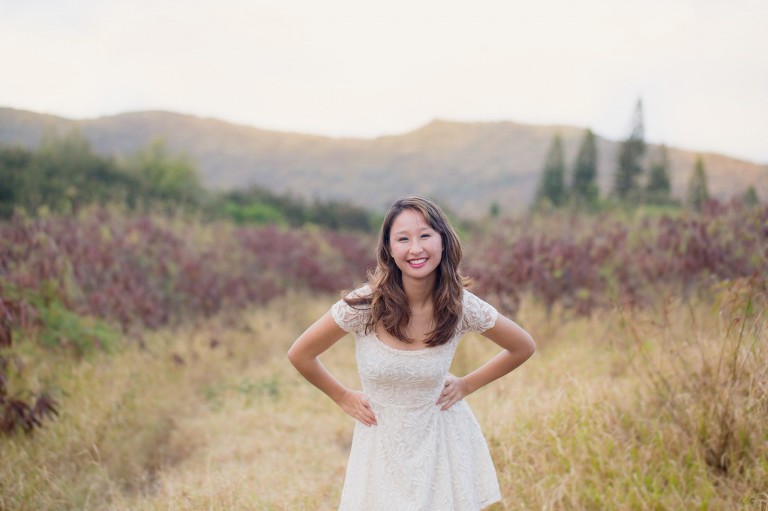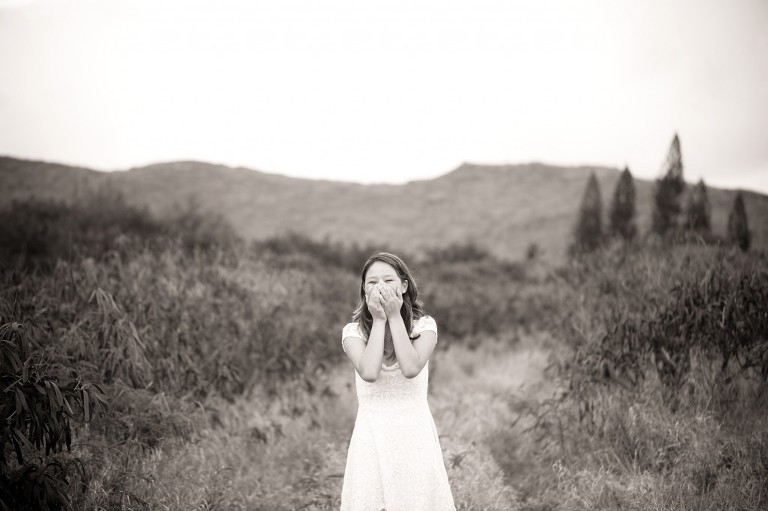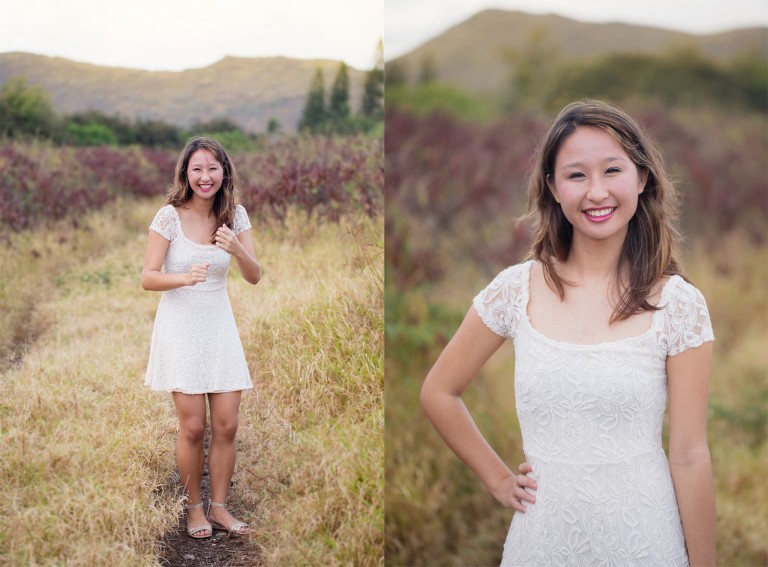 Just to be sure that we didn't have another "fly-away bangs" incident, I made sure to bring my assistant, Joy, along and put her on hair-watching duty.  We don't take chances!!  It turned out to be a photo session party as Caitlin's family also asked to tag along.  Her mom, dad, and younger sister joined us.  I was slightly worried that her family might get bored waiting patiently behind the scenes.  Boy, was I wrong.  I turned to check on them and cracked up when I saw them having their own little photo sessions.  They loved the locations so much that they whipped out their cell phones and took turns taking photos of each other.  Soon, everyone was laughing and I grabbed a quick shot of Caitlin with her sister, Maile.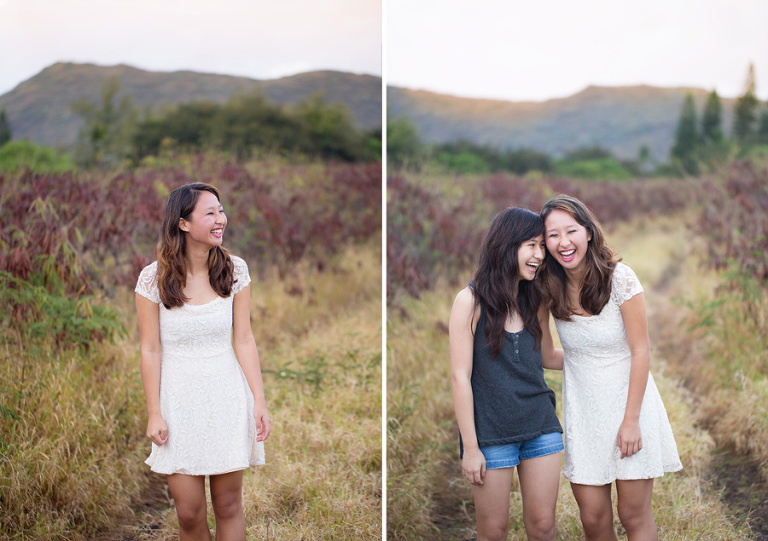 Now is the perfect time to book your own photos!  Keao is a Honolulu family photographer located on Oahu and available for all neighbor islands.   If you would like to schedule a portrait photo shoot or book one of her amazing wedding packages, fill out the contact form found above in the menu.  Mahalo!