Steph stepped out of their car in this beautiful, flowing blue dress that reminded me of the shades of the  ocean on a clear, sunny day.   The third sentence in her very first email to me had been " I always wanted to have photos on the beach and have the pretty blue ocean in the background."   She had really hoped for wedding photos on the beach with the beautiful blue ocean, but hadn't been able to make that happen.  She was so excited about taking family photos with her husband, Danny, and their 2 year-old son but it was even more special because she was pregnant.  This was a precious opportunity to capture moments with her son before his sibling came into the world.  
I remember those years before our youngest daughter was born.  It was just two years ago, but already feels like a lifetime has flown by.     Our house is whole lot louder and chaos rules on a daily basis, but it's this incredible whirlwind of joy and laughter.  I can't remember what it was like before there were two little princesses teaming up to wallpaper our house with a gazillion stickers.    Even now as I sit here typing, I am looking down at my office desk tagged with little Angry Bird stickers.  Remind me to hide the stickers better.
We chose Makapuu as their photo session location.  The water has every shade of blue from deep, rich blues to pale blue-greens.  And I love the vivid green of the napauka plants and the jet black rocks that line the shore.  They also wanted to avoid crowds so Joy and I went early and staked out the only empty spot on the entire east coast of Oahu.  We were high five-ing and dancing silly happy jigs in glee. Steph is absolutely beautiful and sweet as can be.  Her little prince, M, took a little time to warm up to the idea of this beach themed photo shoot.  But working with children is my favorite part of the job and I have an ace up my sleeve.  I took Steph and Danny for some couple photos on the rocks while Aunty Joy entertained M right next to us.  She was showing him how to throw pebbles into the tide pools and when we scooped him up for some family photos, he was ear-to-ear smiles.  Aunty Joy might have done too good a job, he was quite upset when photos were over and it was time to leave.
I loved how the photos turned out but what I really loved was how happy Steph and Danny were.  My heart melted when I found this sweet review on my Facebook Business page.
"I seriously cannot stop looking at the photos that Keao took of me and my family! They are so beautiful! Keao is so awesome and so is her assistant, Joy! I admit I was a little stressed since my little man didn't seem interested in taking any photos, but Keao really captured such great shots of him! My wish for this shoot was to have photos of my family with the beautiful blue ocean…lucky we live Hawaii! Thank you, Keao, for making my wish come true and for capturing images that me and my family will cherish forever! We are very grateful! We look forward to having more photoshoots in the future!"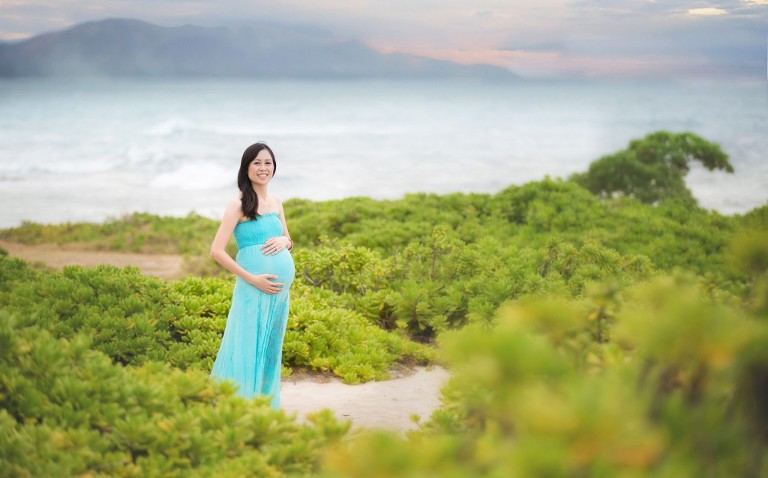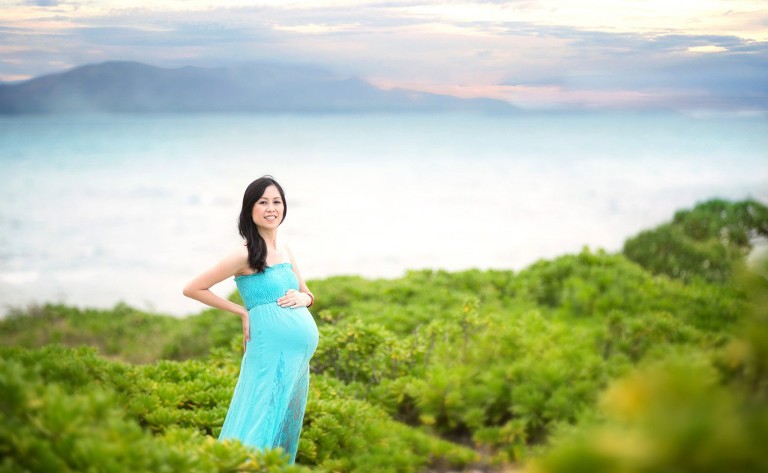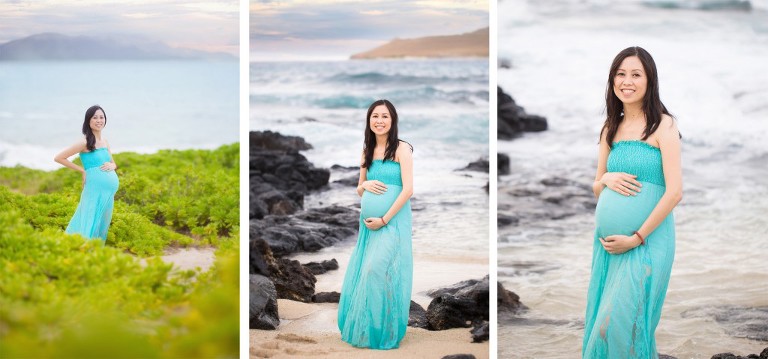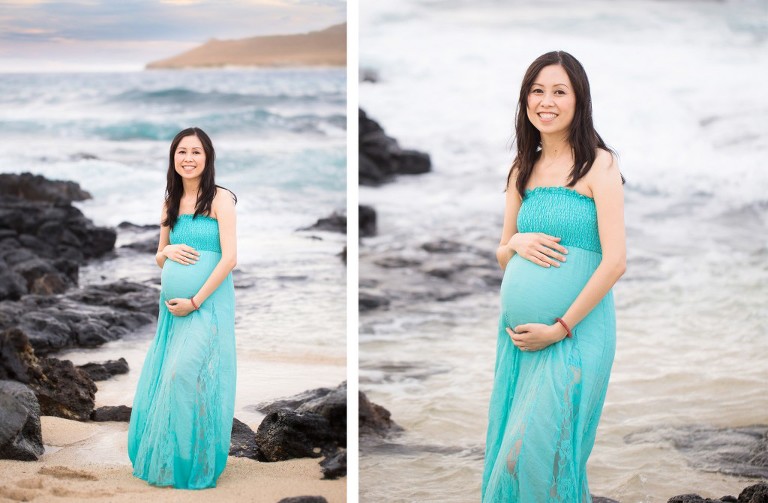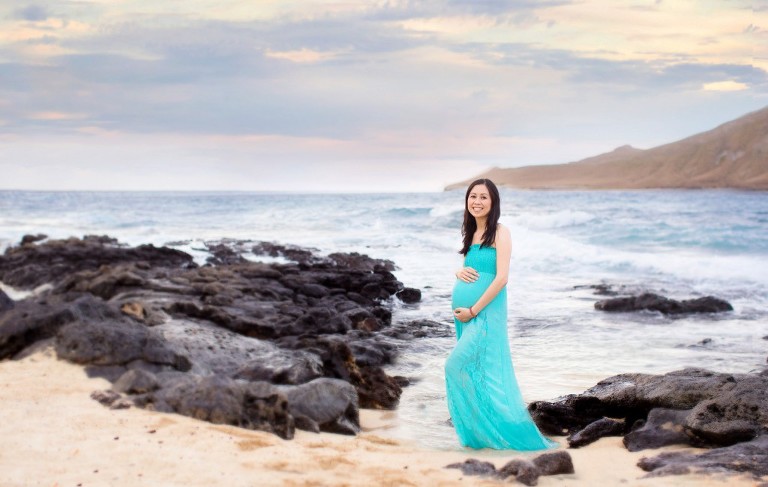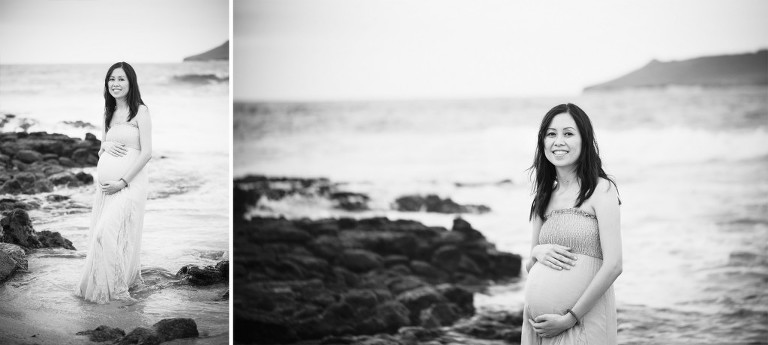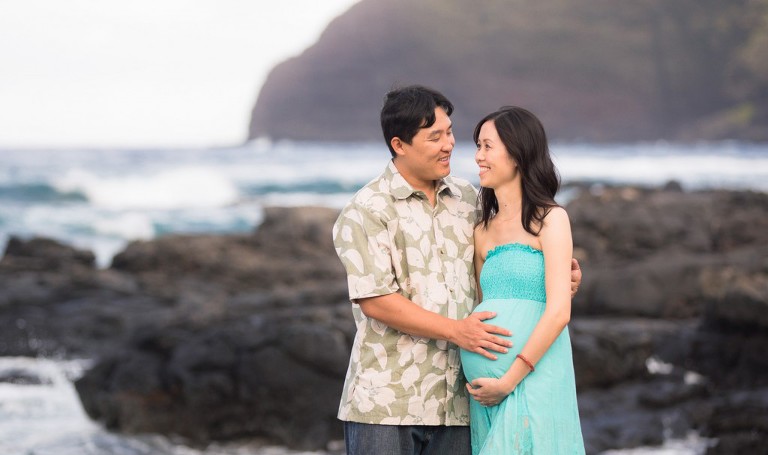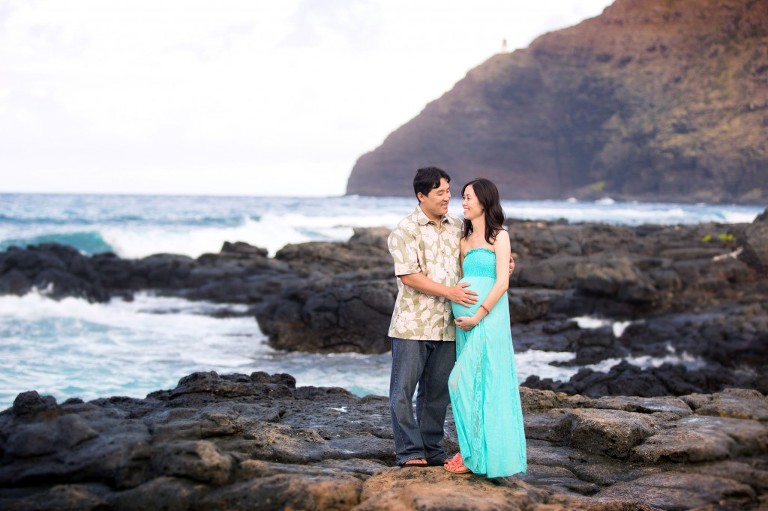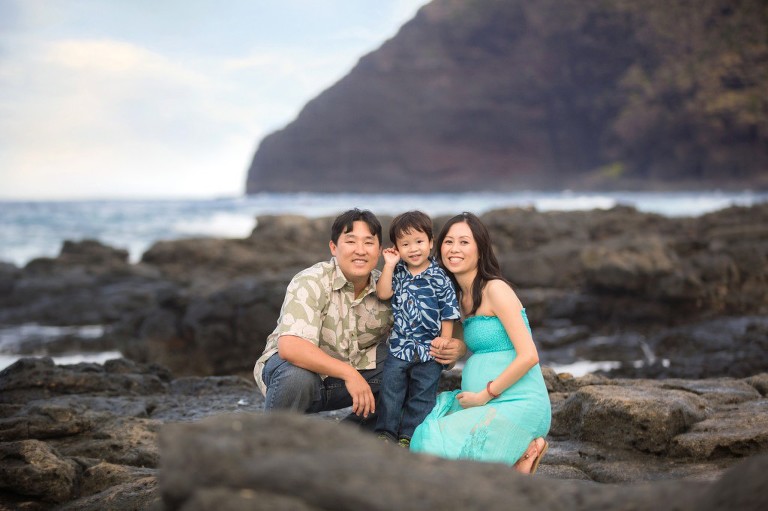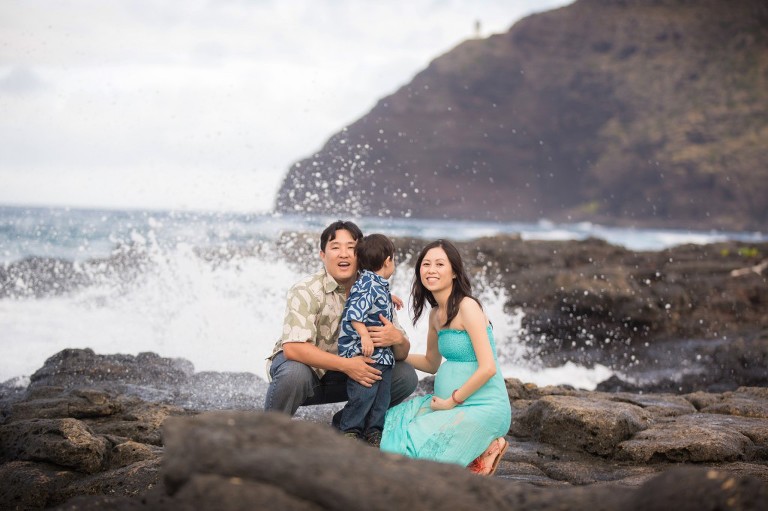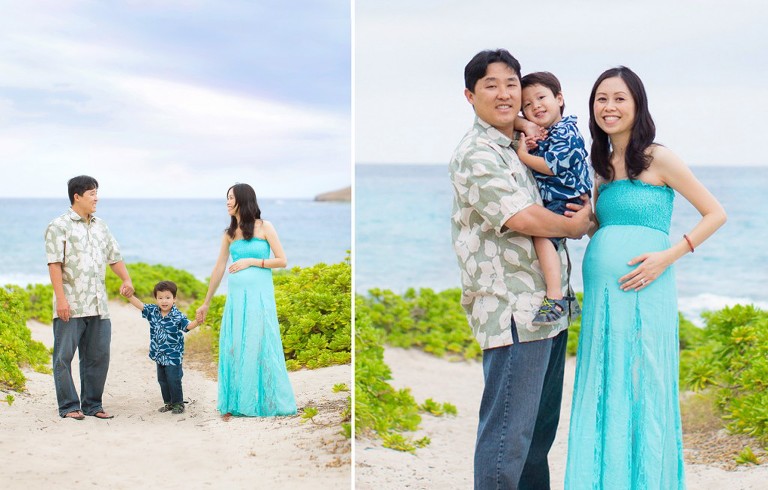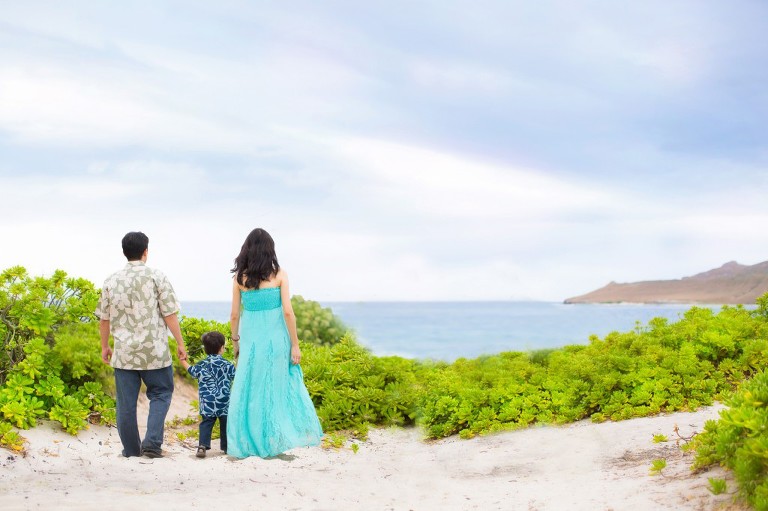 Planning a wedding or dream vacation and looking for a Hawaii photographer? Contact me for more information on how to book your own family photo session.  Keao is a Honolulu  photographer on the island of Oahu and available for family and wedding photography on all islands.