We met in a Starbucks coffee shop in Mililani.  I wondered if I would be able to pick her out of the crowd since we had never met in person.  She might know what I looked like because she said she had been following my blog but I didn't have the same advantage.  My fear dissipated and I broke into a grin as I saw her sitting by the window.  A consult meeting with a prospective maternity client and she was the only pregnant woman in the shop.  That was easy.
We chatted and I again questioned why I always end up meeting people at Starbucks since I don't drink coffee.  Apparently neither did she as she nursed a fruit punch that she had brought with her.  I had a pocket full of Starbucks gift cards that I was hoping I could finally use but she politely waved off my offers to treat her.  So we just sat and got to know each other.
Like most coffee shops, it was crowded and loud but the background noise faded away as she settled in and told her me her story, one hand resting atop her round belly.  From our email exchanges, I knew a little and thought I had prepared myself, but I couldn't stop the tears from welling up.  I heard a story that sounded so similiar to mine but still so different, I couldn't imagine what it felt like.  Years of trying to start a family gave way to hope, followed by utter heartbreak, only to find one's way back to hope again. 
 She and her husband had found out they were expecting triplets. The excitement mixed with anxiety of realizing they were going to welcome three babies into their home.  And then tragedy.  They lost their identical twin girls within a few days of each other in the second trimester.  She spoke then of the gut-wrenching doctor visits and her voice was twinged with sorrow but all I could hear was strength.  Her message is one of hope and faith because after surviving two painful losses, they stand in wait of one very sweet miracle.  Their little girls have a brother.   They had been hesitant at first to plan anything for the future.  They were reluctant to buy baby furniture and had yet to prepare the nursery.   They had put aside the idea of taking maternity photos.  But they have suddenly found themselves well into the third trimester.  And something that seemed so hard for them to believe would ever happen…is really happening.    Leinell and Jeff are just weeks away from meeting their son.
From the first email she sent inquiring about maternity photos, I've felt that I should be the photographer for these very special photos.  I felt like I was on a first date as I nervously rehearsed all the points I was going to use to convince her to hire me.  I was so ecstatic when she cut to the quick and pulled out her planner and asked "so, when do you have openings?"  I wonder if she could tell I was hopping in my seat.
Leinell must have been a teacher's dream.  She took out a notepad during our consult and wrote down my suggestions for outfits.  She declined my proposal that she talk to her husband before we confirmed a date for her session.  She confidently told me "Oh, Jeff will be there. I'll make sure he's there."  On the day of our shoot at Ko Olina, she carried a backpack as we trekked along the shore.  In the backpack, she had everything I had suggested might be useful or creative to use in our session.  We stayed late to get beautiful sunset photos and the minute the light disappeared, she pulled a compact flashlight out of her bag and was guiding our party out of the darkening lagoon. 
I was curious to meet Jefferson after Leinell's description of him as a tall man with red hair.  Oh, his hair does not disappoint. It's awesome!  He's a proud dad and proud husband.  I warned him that I would be working solely with Leinell for most of the day.  He's completely chill and took a swim and laid out in the sun.  But he jumped up and rushed over to hold Leinell's hand whenever she had to walk to a different location. 
 I had asked Leinell and Jefferson to bring something special that was of significance to them and their babies.  For the girls, they had a beautiful hand-blown glass ball the same color as the deepest ocean waters.  And Jefferson was carrying a large book with a drawing of the earth on the cover for their son.  When I asked him the significance, he explained that he and Leinell often wrote in that book during their travels together.  And then he said "he's my son. I want to give him the world."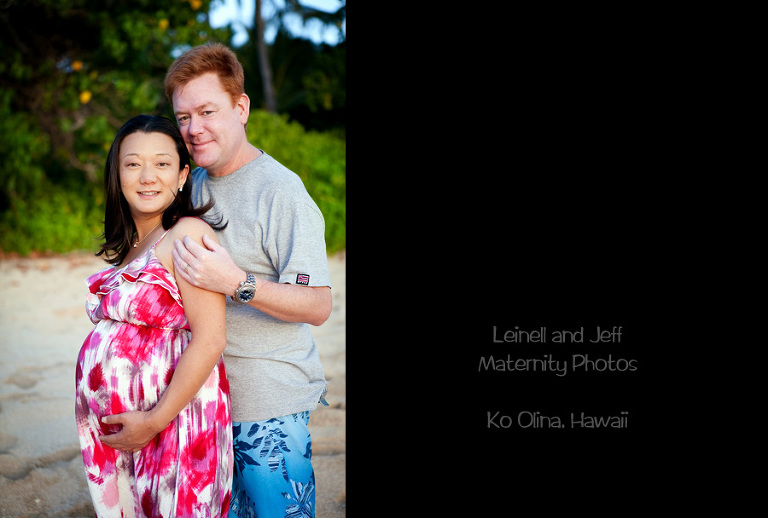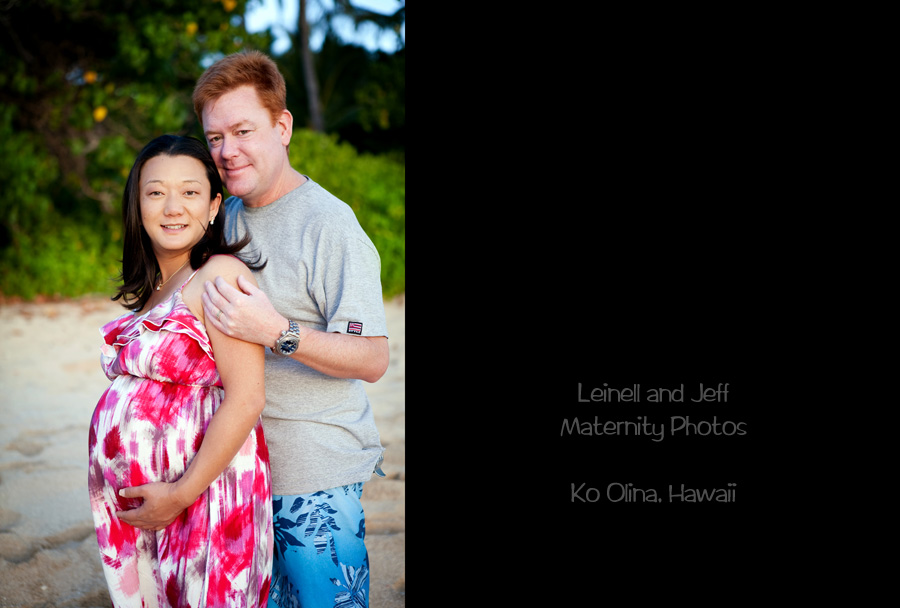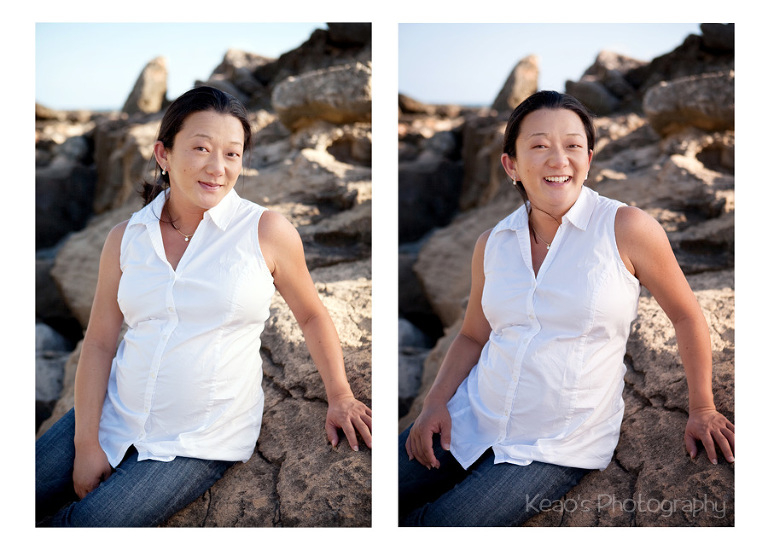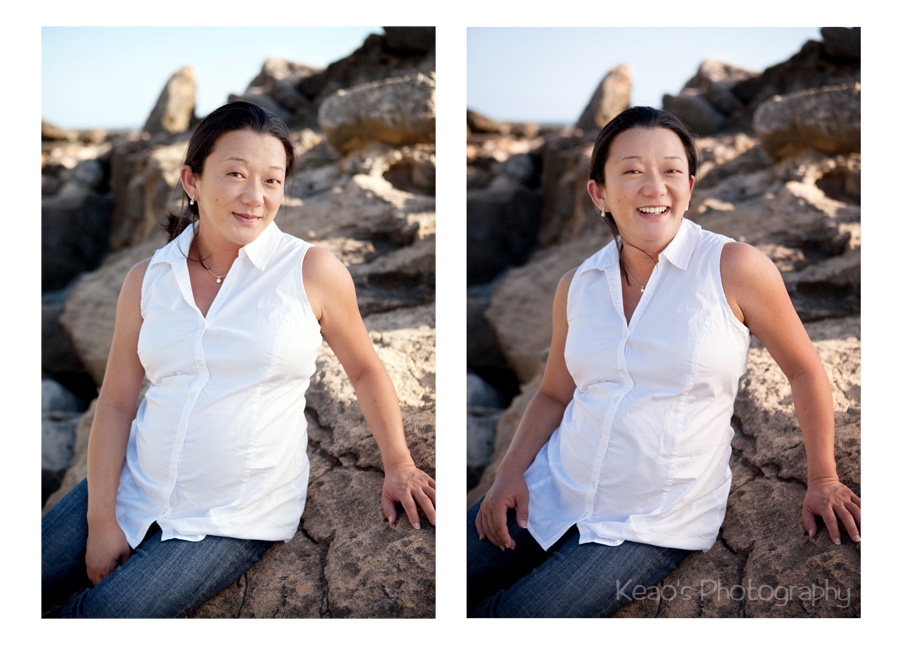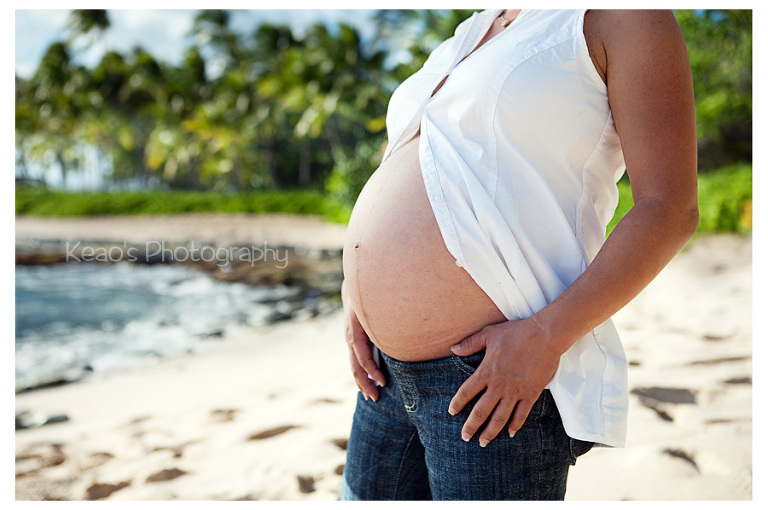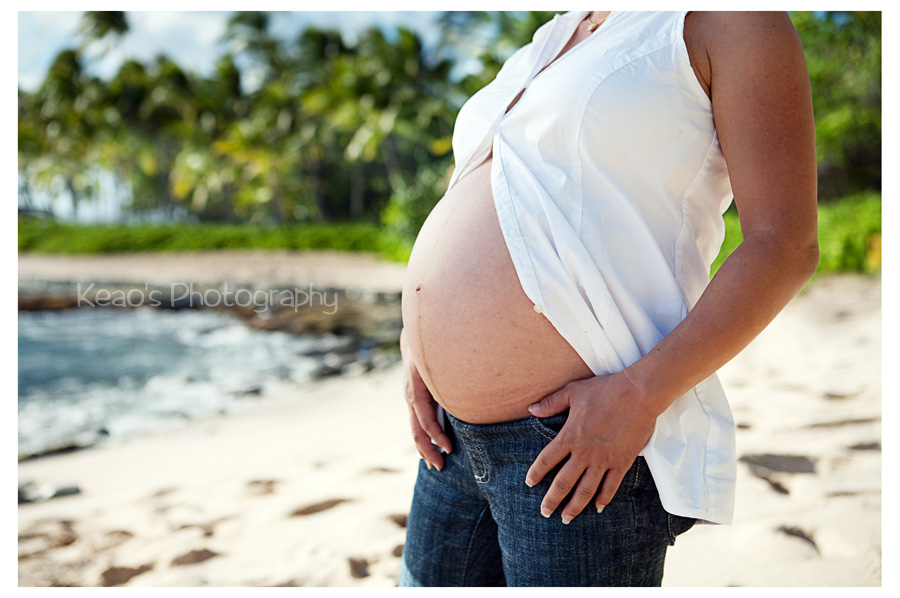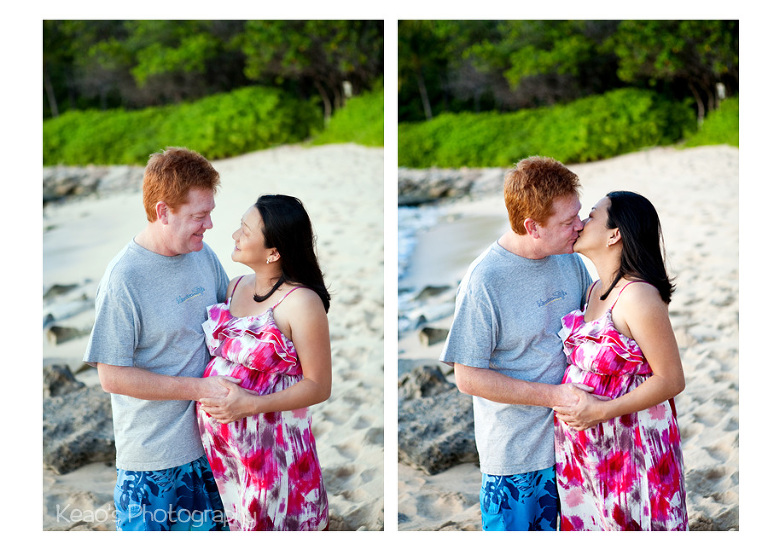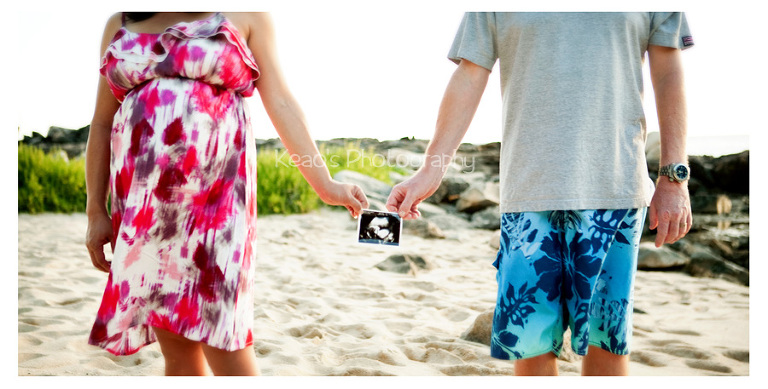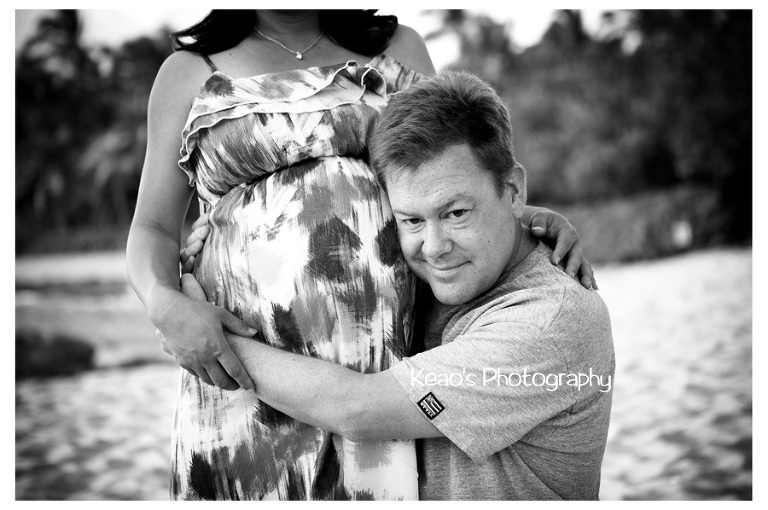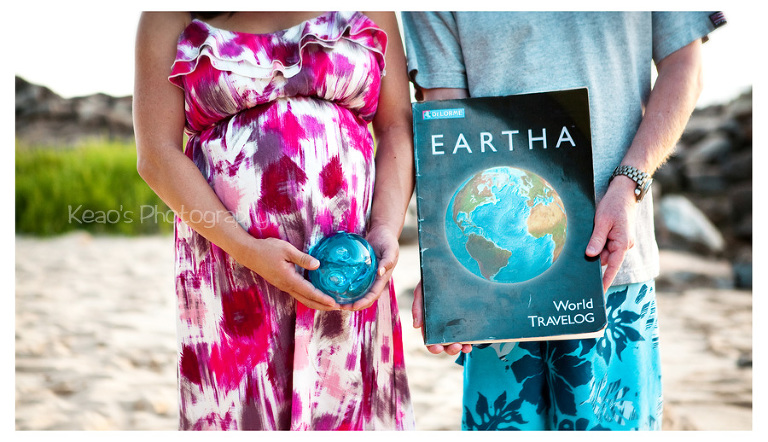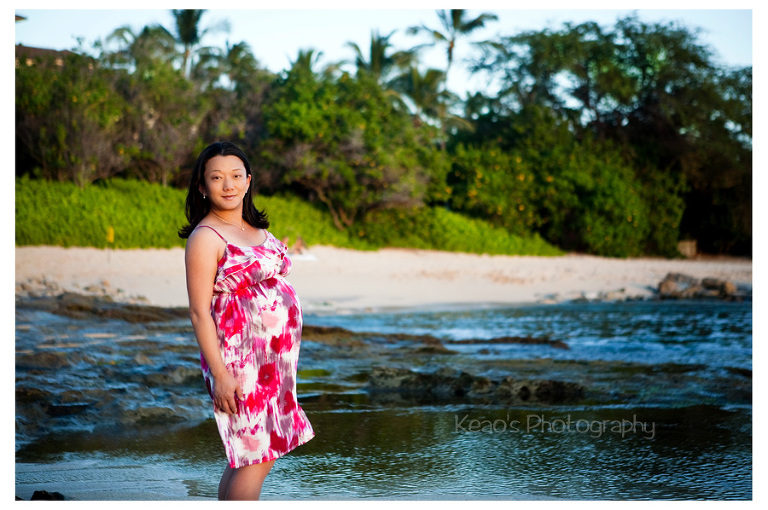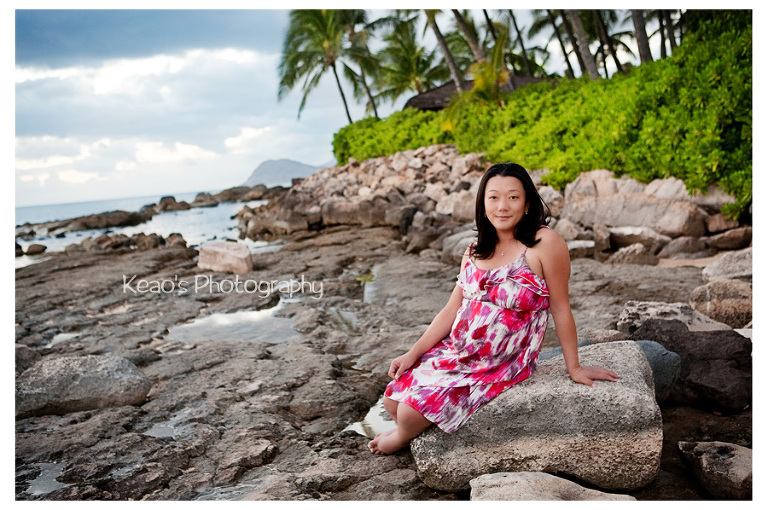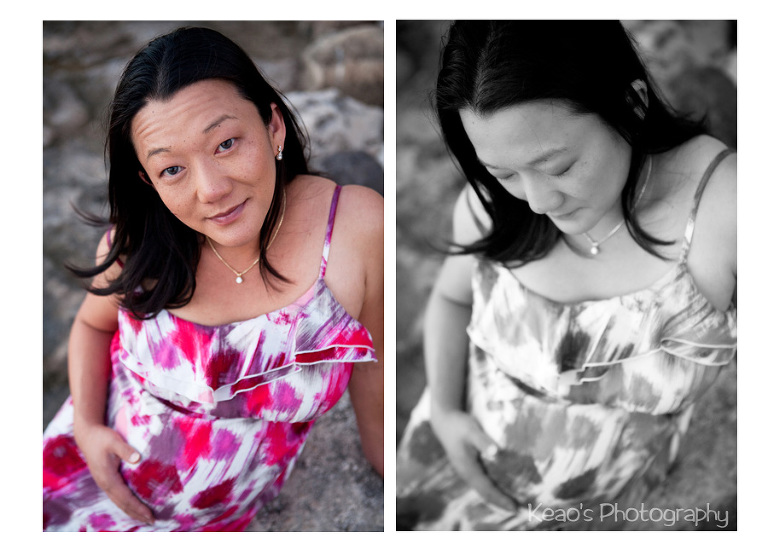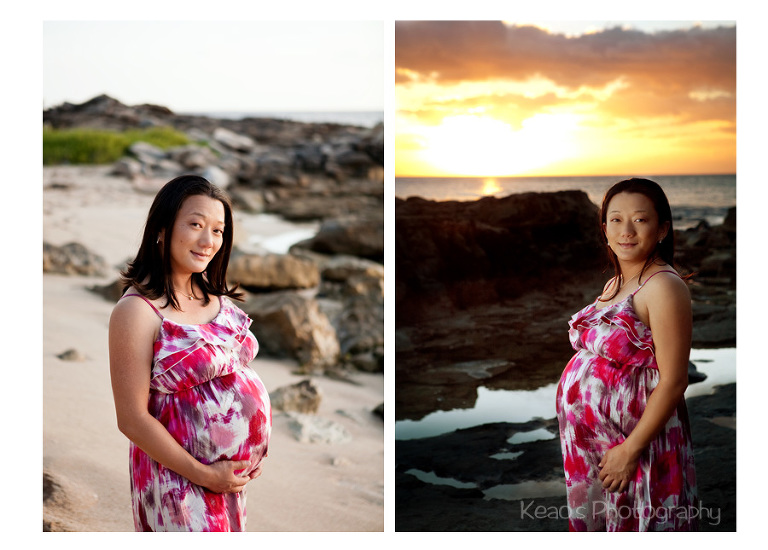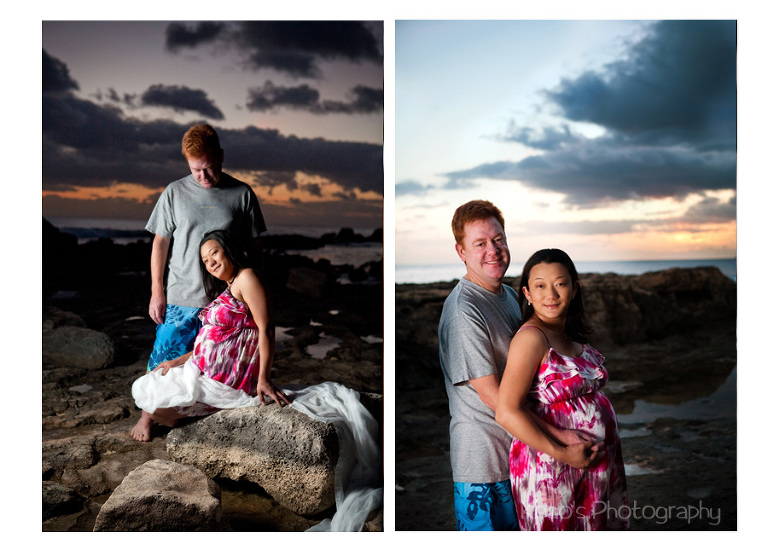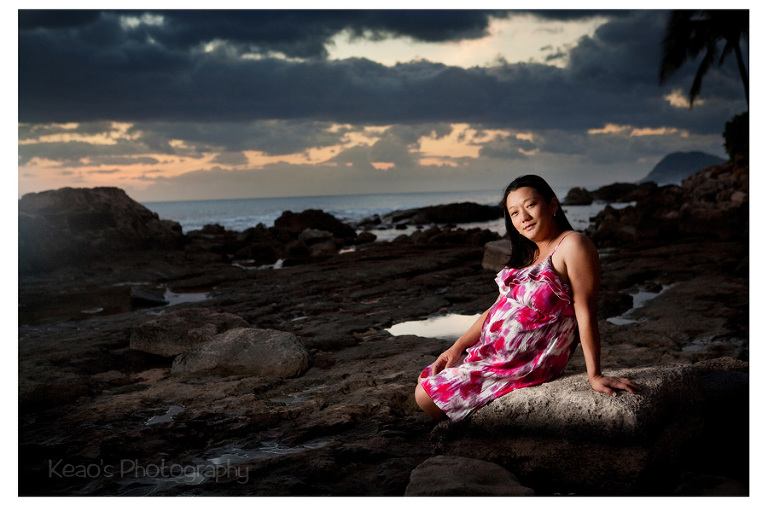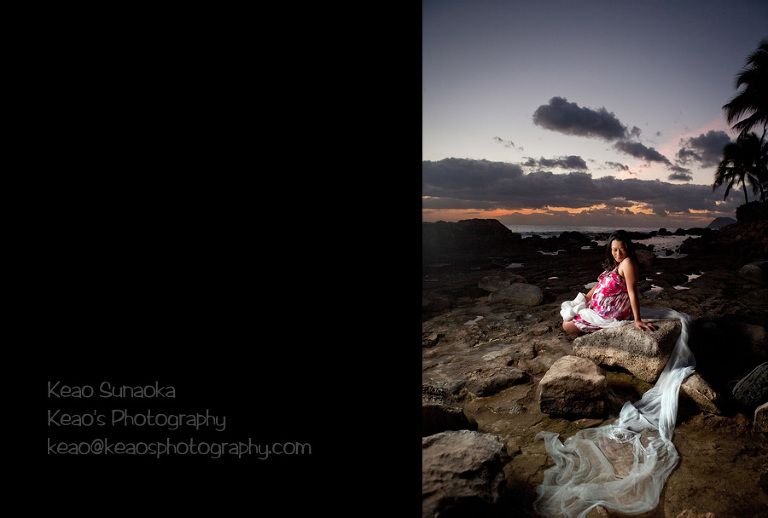 Many thanks to Leinell and Jefferson for choosing me to be a part of their journey.  Many many thanks to my dear friend Nalani visiting from the Big Island.  She modeled for my practice shoot, and then acted as assistant and creative director for the big day.  We had quite a fun group outing to Ko Olina.  We were even accompanied by her dad who tagged along to enjoy a sunset on the beach.   More gratitude, again, to Leinell and Jefferson didn't bat an eye at the surprise enterouge trickling into the parking lot.