On the rare occasion I find the time to get my hair cut, I use that time sitting in that cool, twirling chair to ponder deep, meaningful questions like "I wonder who does my hair stylist's hair?"  Seriously, does anyone else ever wonder that?  Salons are always covered in mirrors so all you can see is the stylists and they are always sporting such stylish looks.  When your livelihood is about knowing great hair, who you choose to do your own hair says so much.  I guess I feel the same way when I am lucky enough to be chosen to photograph another photographer.  It comes with a different level of pressure, but I am always blown away by the honor.
Debbie is a fabulous photographer from  Washington but found a way to carve in some quality family time visiting Hawaii.  Debbie and her family were staying at the beautiful Hilton Hawaiian Village on the south shores of Oahu.  We chose a gorgeous location away from the busy city, a location that showed off Hawaii's natural treasures, blue crystal waters alongside a white sandy beach dotted with swaying palm trees.  It's summer in paradise so beach space is a hot commodity.  We planned it so we hit the beach nice and early to enjoy it all to ourselves.  I knew they had spent the night before enjoying a Hawaiian luau so I expected a slow-paced start to our photo session.  But they popped out of the car smiling brightly looking like they had enough energy to run a marathon. It was wonderful contagious and after a few minutes laughing with them, even I, the non-morning person, felt ready to run.
As with all my families, I had sent them a style guide as we planned for their session and one thing I always encourage is incorporating multiple outfits into your photo shoot.  Debbie smiled shyly and said "we were having trouble narrowing down so we just thought we would bring it all" and revealed an armload of clothes.  I loved it!  We found the perfect tree and set up our own little on-location wardrobe organizer…it was awesome!!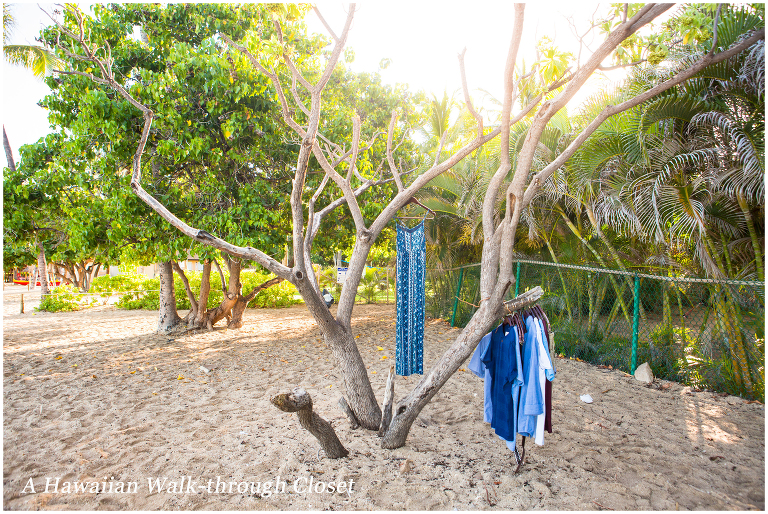 Family photos are always special, no matter the milestone.  For Debbie, this was a way to capture photos of a special trip with her husband, Kevin, and her son, Adam.  Adam is entering his senior year this Fall and will going off to college in less than a year.  Knowing this would be their last family trip together before he graduates from high school, they really wanted to remember this time together.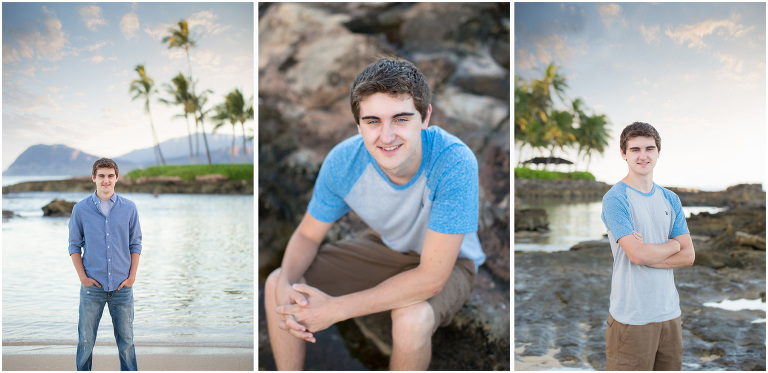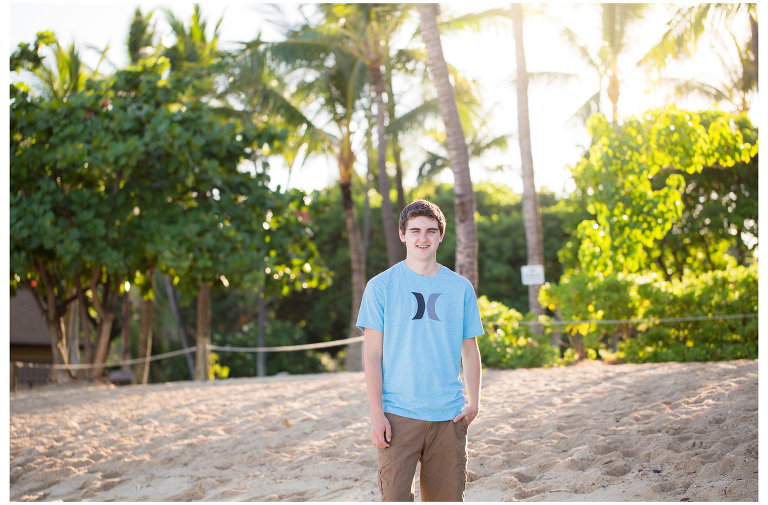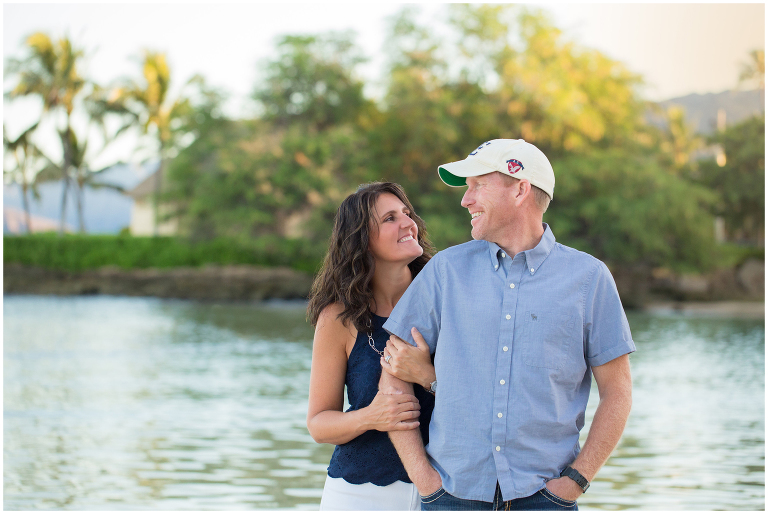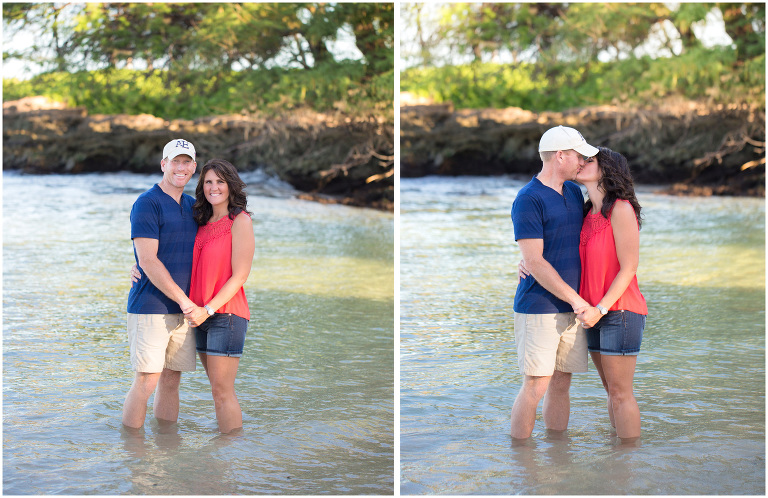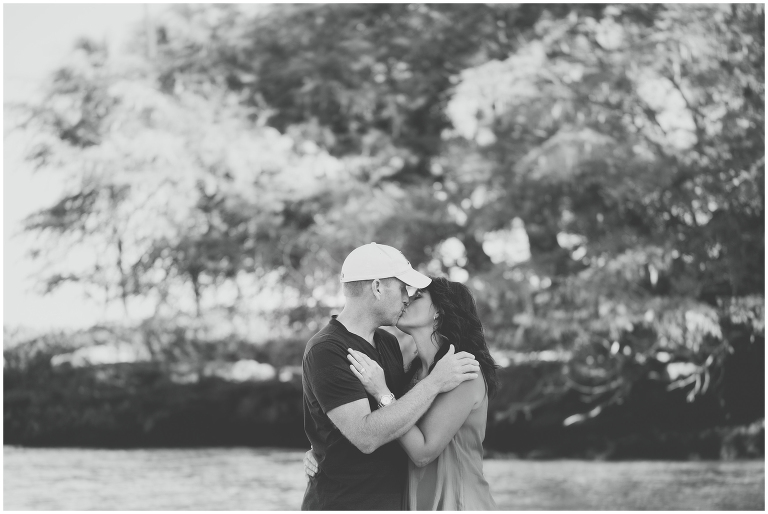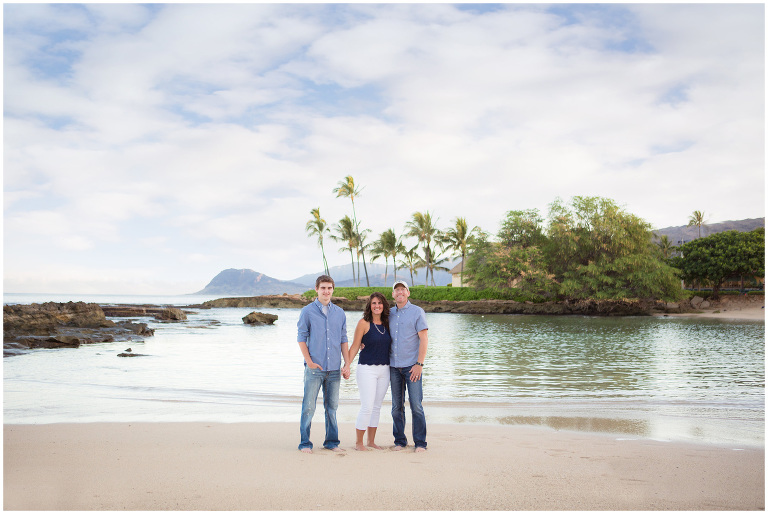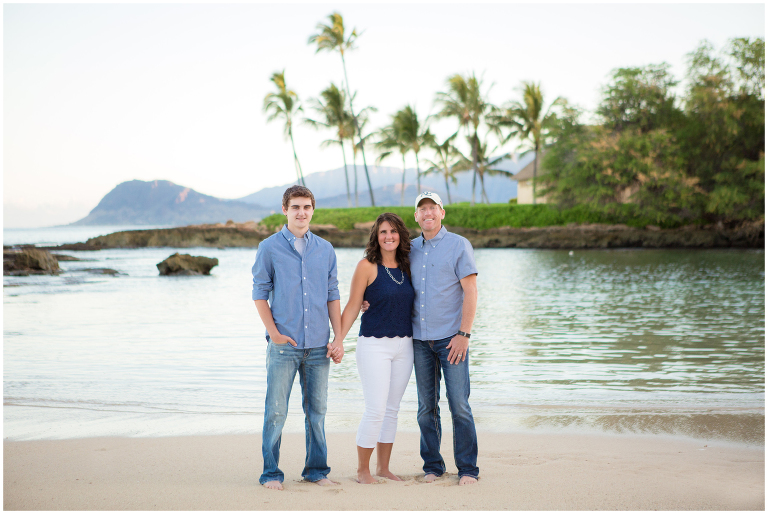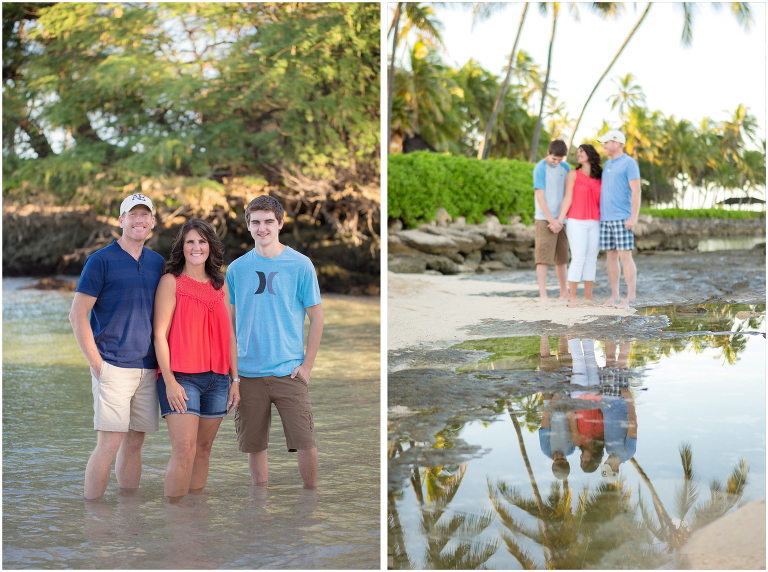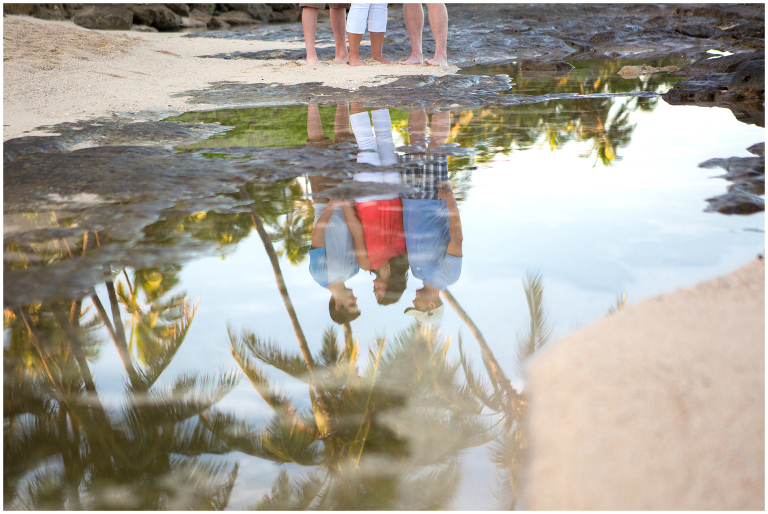 Thanks, Jones family!!
Looking for a Hawaii family photographer?  Keao is a Honolulu family photographer available for all of Oahu, including sessions near but not limited to Ko Olina, Waikiki, and the North Shore.  Specials are available for the Big Island (Hawaii), Maui, Kauai and Lanai.  If you would like to schedule a family photo shoot or book one of her amazing wedding packages, fill out the contact form found above in the menu.  Mahalo!