Anuhea is a hoot!
She's brimming with youth, snippets of hummed melodies, and giggles.  She's one of those rare college age girls in my Facebook friend circle whose posts are overflowing with positivity and laughter.  Her wall is a collection of hilarious status exchanges with her equally funny parents and impromptu dance videos in random locations starring her and her friends, videos that oddly seem to coincide with the same weeks as those pesky college exams.  I've loved working with her family, having photographed her beautiful cousin, Irish (the gene pool is stunning with this family).  So, I was delighted when they asked about taking portraits of Anuhea.  She's beautiful so the photos couldn't be anything else but beautiful, and she's so fun,  I was looking forward to the good times to be had.
Anuhea is in college and had taken senior portraits in high school.  Although they were beautiful, she wanted to do something a little more creative that felt a lot more like her.  I asked her to shoot me ideas and photos and created an inspiration folder for her and then we created the location and style for her shoot.  There was one adjective she threw in the mix in describing what look she really gravitated towards, 'vintage.'  My photography style is polar opposites from vintage.  I love the look and feel of vintage-style shoots and I greatly admire the work of other photographers who really excel in it, but it is definitely a far reach from the vivid, bright colors I gravitate towards.  Anuhea didn't seem fazed, she loved my work and insisted she wasn't completely sold on vintage.  But I took it as a part of a personal challenge to show her what I could do with my own artistic vision, and also experiment with a bit of different processing to still hit her personal taste too.
This is why I adore photography so much.  It is never boring.  To date, this was one of my favorite sessions and produced some of my favorite photos.  We met alongside the road and meandered into a large grass field.  Anuhea brought her best friend, her mom, Pua, and my sidekick, Joy, tagged along with me.  The weather was spotty so I came prepared with four large umbrellas that proved quite useful throughout the shoot.  We had to keep one hidden in the grass by Anuhea as the rain came in sudden and silent bursts.   Joy has hawk-like vision and kept disappearing only to reappear with flowers she had picked from the brush.
Here are some of my favorites from the day: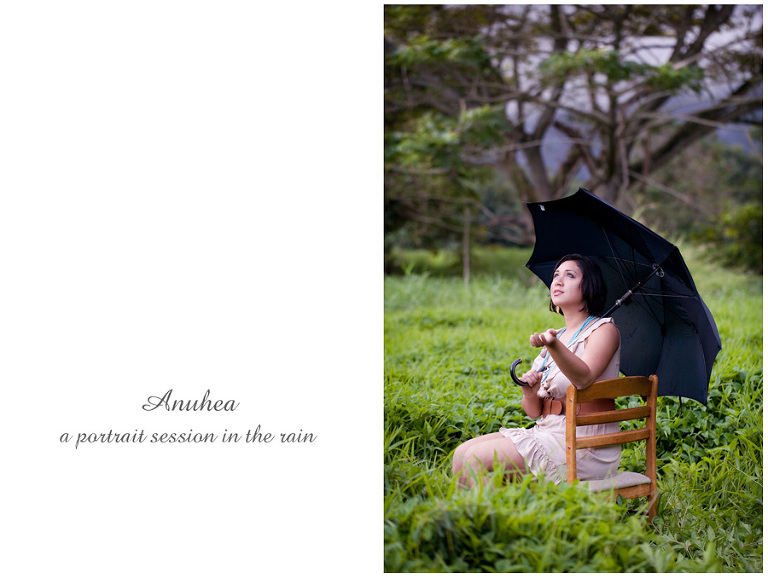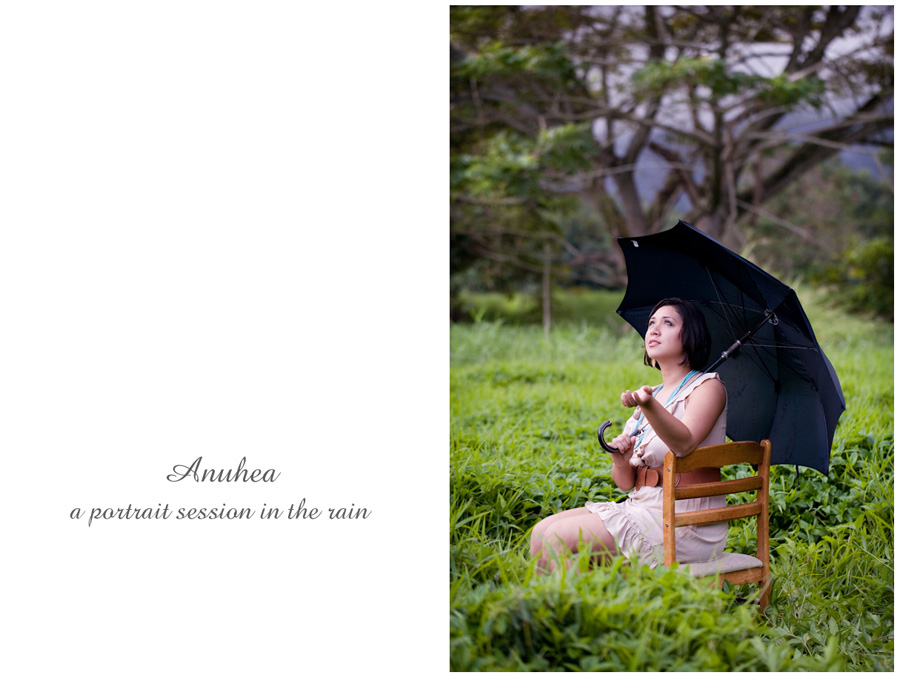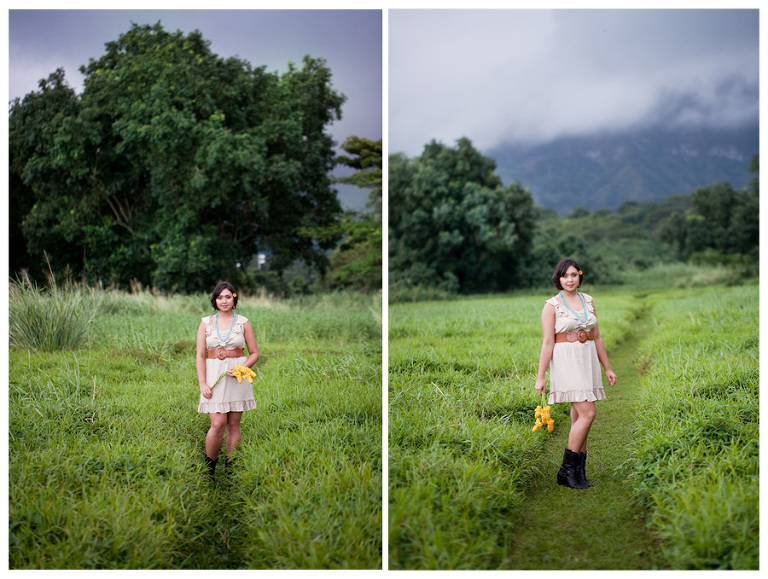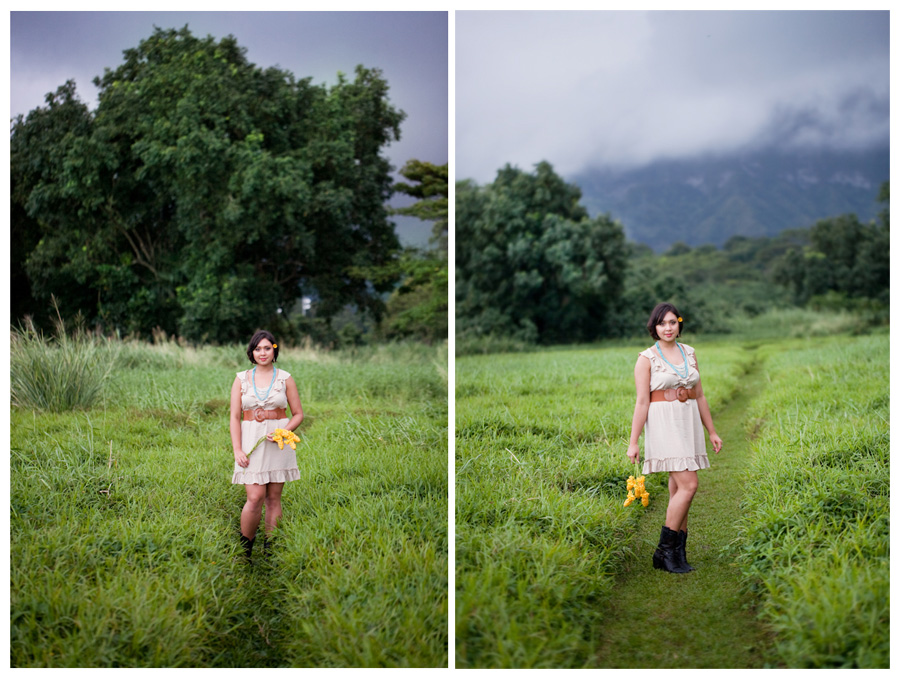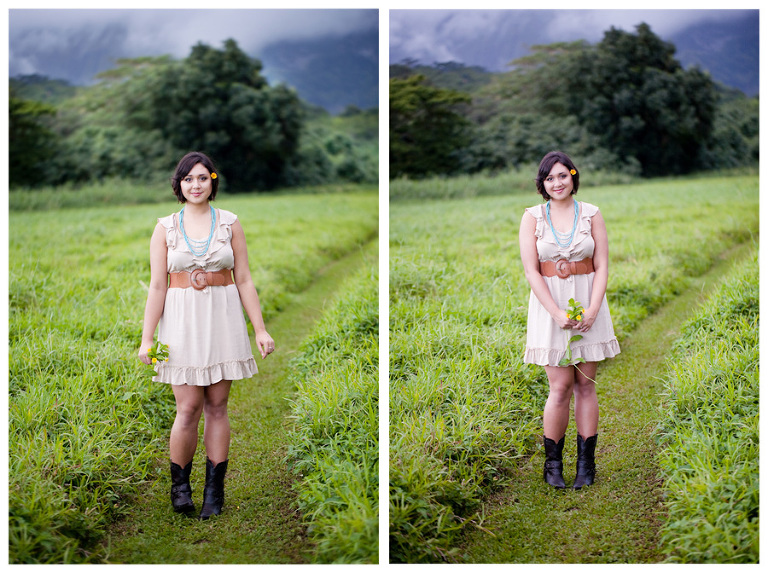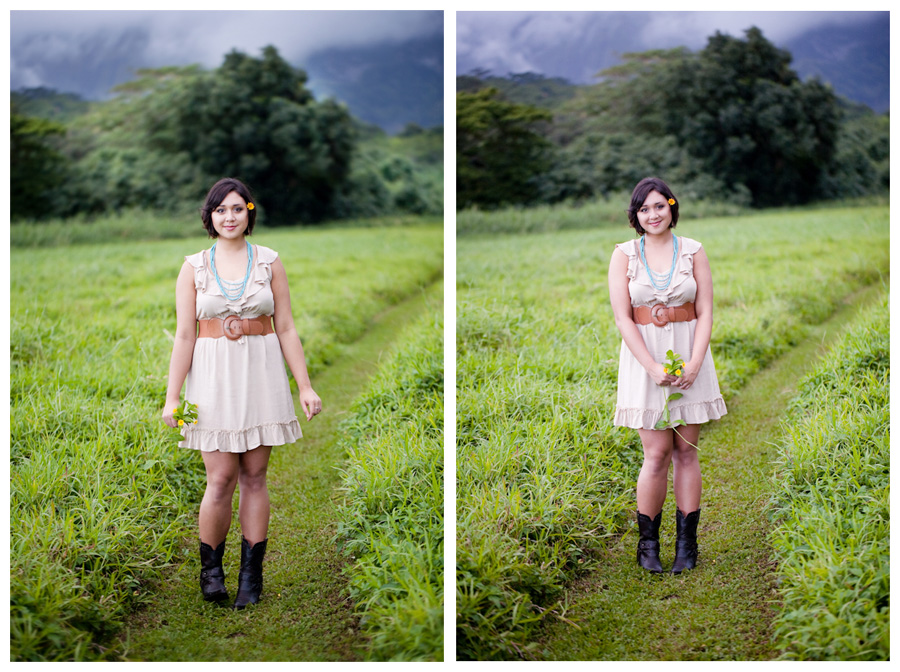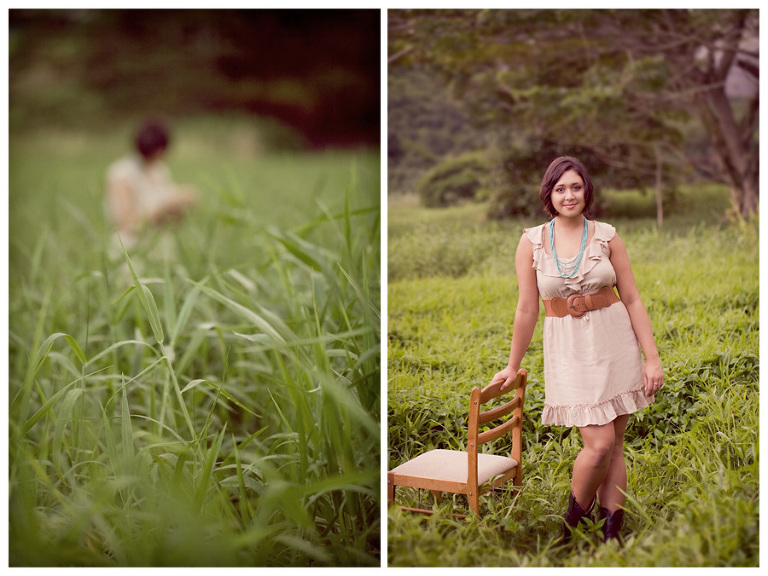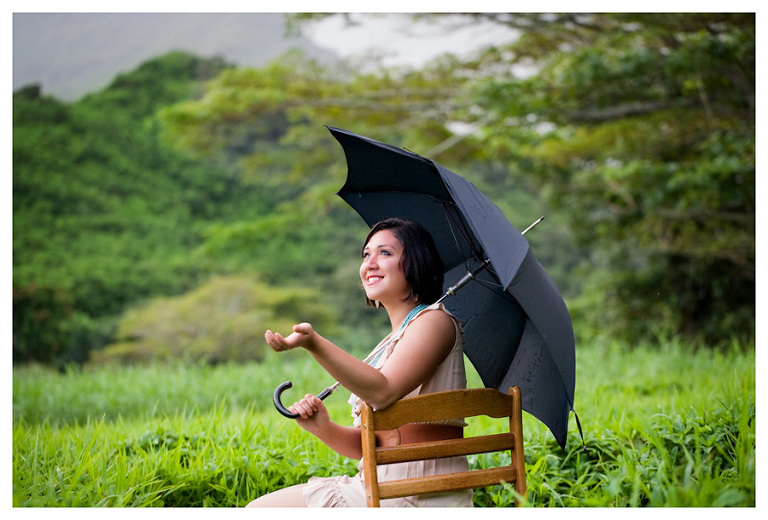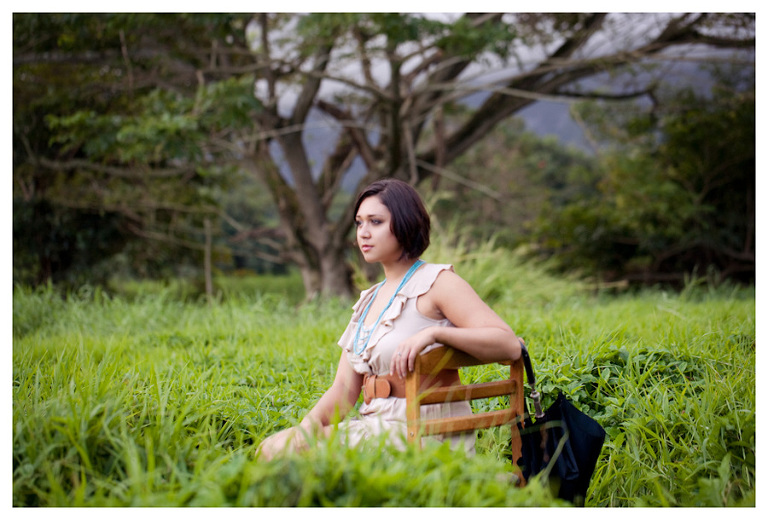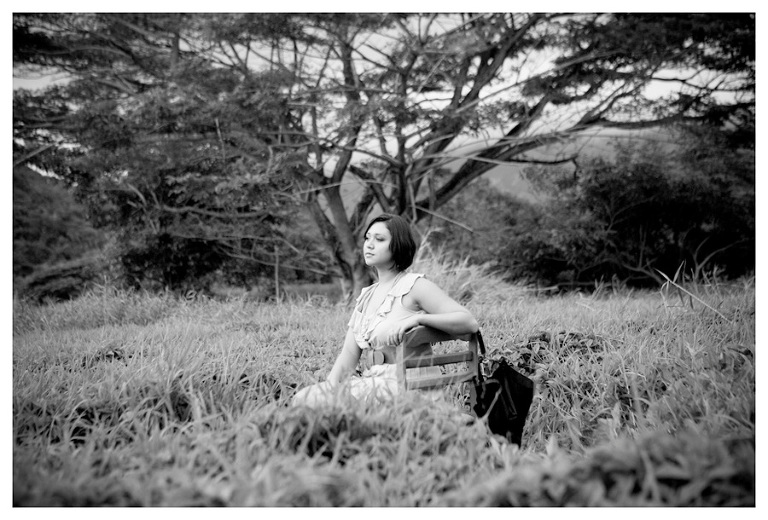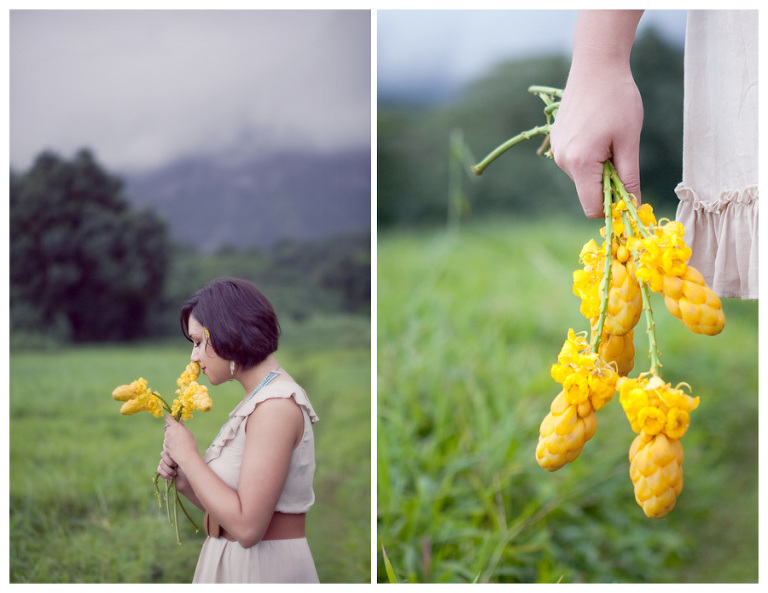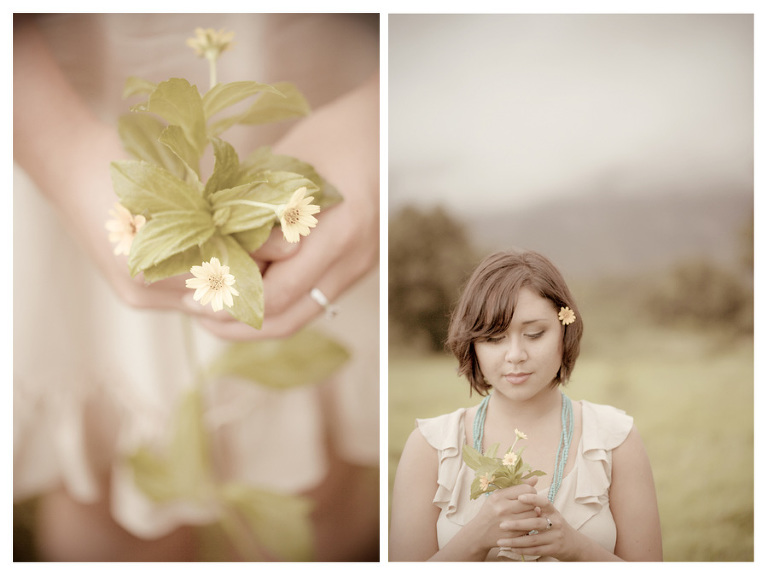 Thank you, Anuhea!!!  Any time, you want to go wading through a field of wet grass, I'm all in!