This was my first surprise proposal shoot and I dearly hope it will be far from my last.  It was completely surprising how emotional I felt, from the nervousness and anticipation to the happy tears I had to sheepishly wipe away.  And I was just the photographer!  Can you imagine what it must have been for Davon?  He had planned this ultimate Hawaiian vacation with the love of his life, Robin, and his hope was that, at the end, she would be leaving the islands with a little more sparkle in her eyes and on her ring finger.
From his very first email, Davon struck me as a man who set out to do things with a purpose.  This man had a very clear plan.  He and Robin had been dating for years and he wanted to surprise her with a proposal in Hawaii.  He was very clear, he didn't want to just propose, he wanted to propose in a perfect setting on a gorgeous beach.  He wanted the moment and location to be perfect for Robin.  No problem, I love fulfilling dreams!  We chose a gorgeous white sand beach with purple-hued mountains rising in the background, off the beaten track so we escaped the crowds at the more touristy beaches.
The second I heard the words "surprise proposal," my mind started conjuring intricate and elaborate plans.  I was mentally planning out how to approach a Hawaii surprise proposal.  Davon and Robin would be cruising around the east shores of Oahu and on a whim, Davon would pull over so they could explore the alluring beach they saw peeking through the trees.  Joy and I would be there already in a staged shoot seemingly photographing a family. I was trying to mentally figure out how many volunteers I would need to recruit for a "fake" family shoot…how many zoom lenses we would need…and I was just about to pitch the idea to Davon when he said "I think I have an idea."   He just told Robin that he had volunteered for them to help out a friend take pictures for their website.  And somewhere in the middle of the shoot, he would propose.  Um,  yeah, that sounds way simpler than my idea and makes way more sense.  See, I told you Davon is a man with a plan..  Now that we figured it out, I couldn't wait for the actual day to come.
This New York couple stepped onto the beach looking like they were straight out of a magazine.  Robin was utterly gorgeous and she wore an off-the-shoulder, vibrant dress that I just loved.  We took a few photos and then when Davon gave me the pre-arranged hint, so my assistant, Joy, and I wandered off suddenly to "check our gear."  From a distance, we whirled around and our cameras started clicking furiously as Davon dropped to one knee.  We didn't get to hear what he said but the look in Robin's eyes as she teared up said it all.  When she flung her arms around him, Joy and I instantly jumped up and down wildly cheering.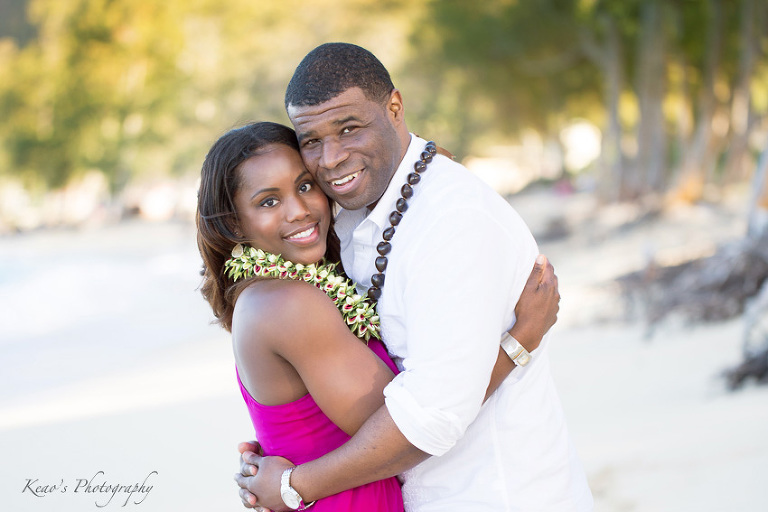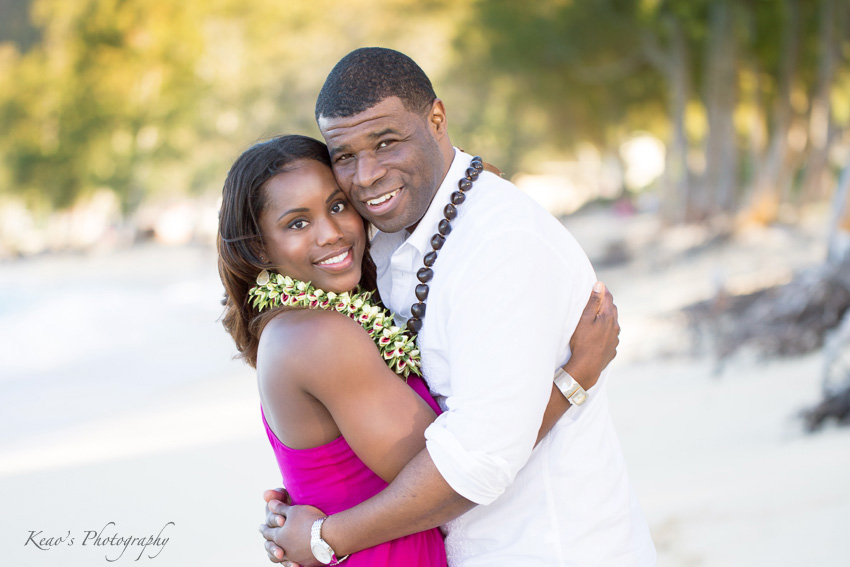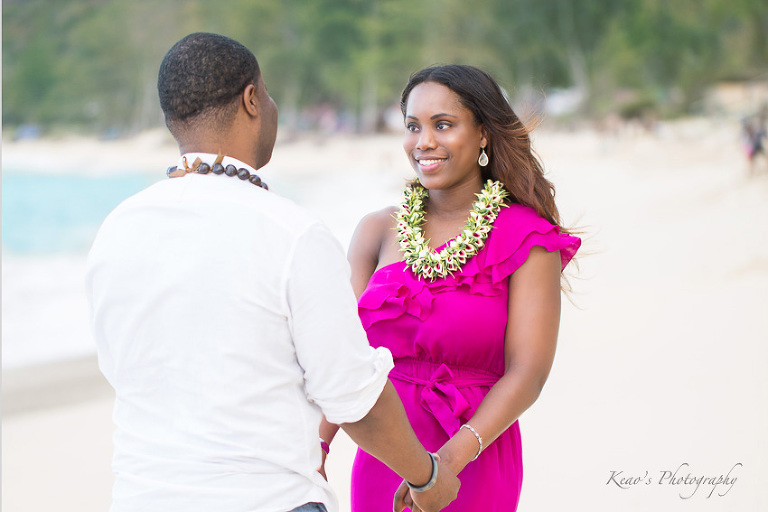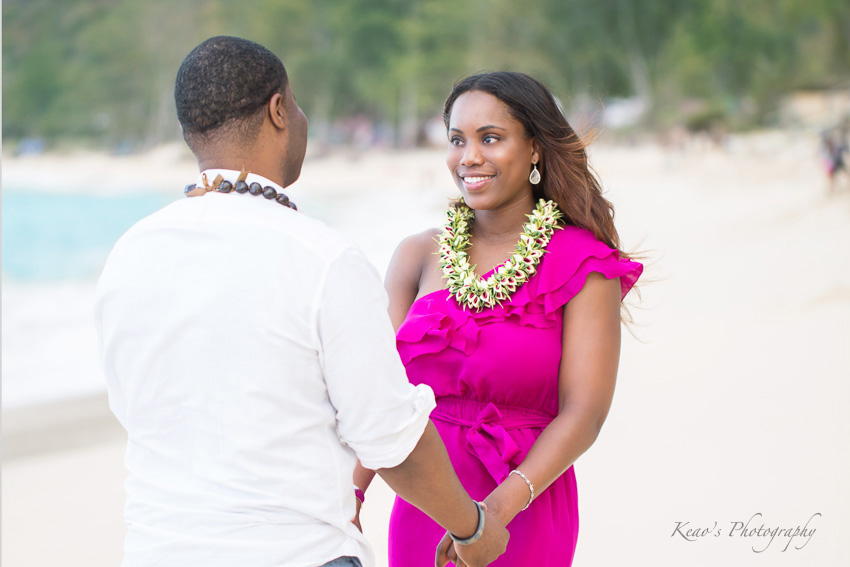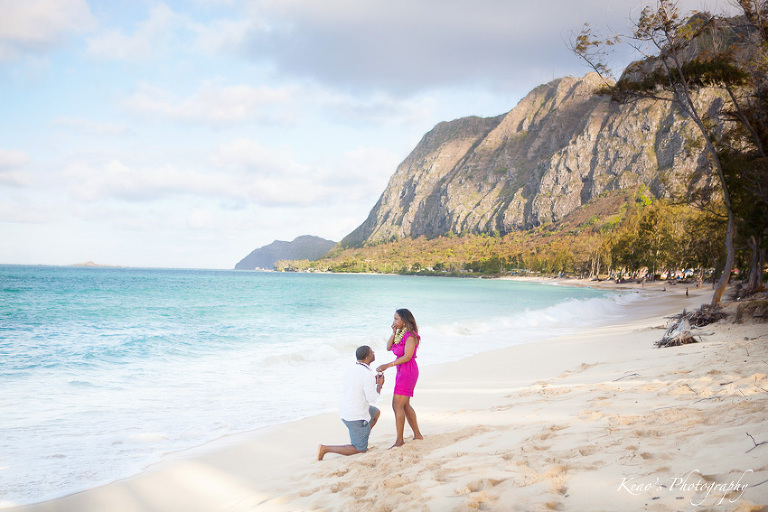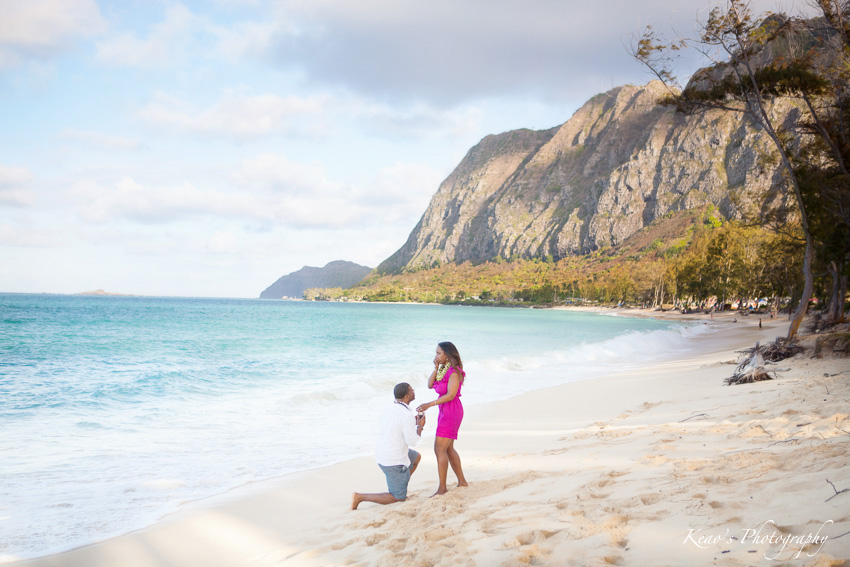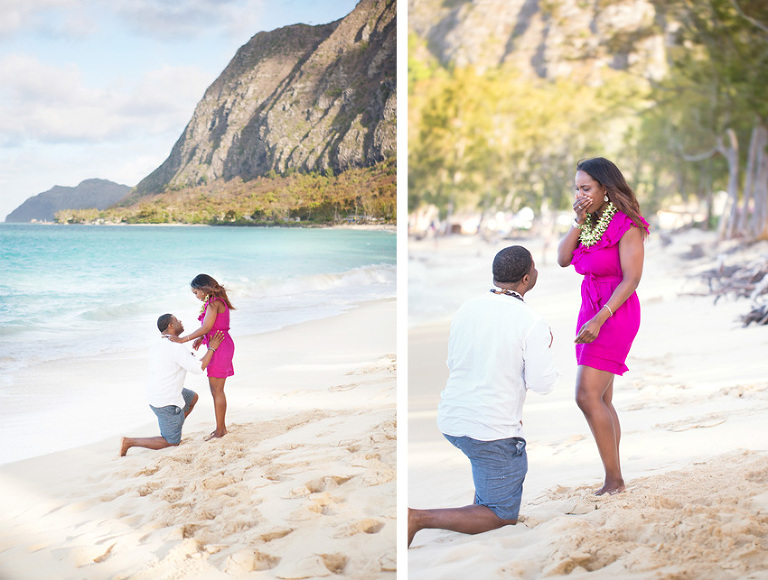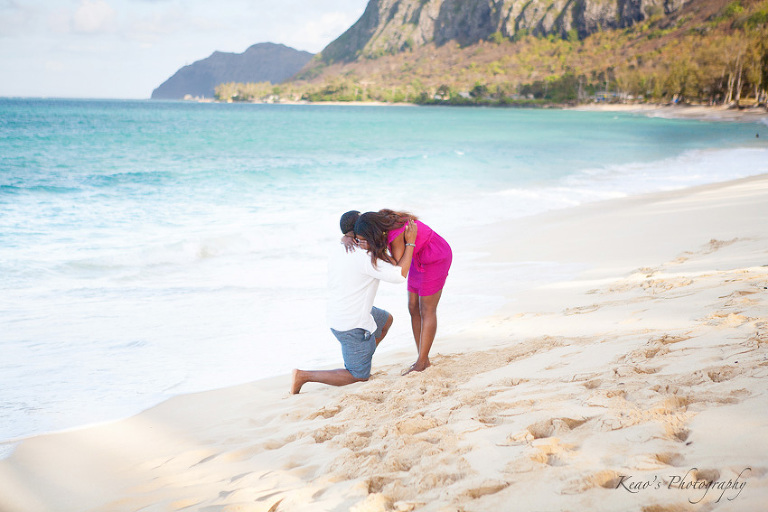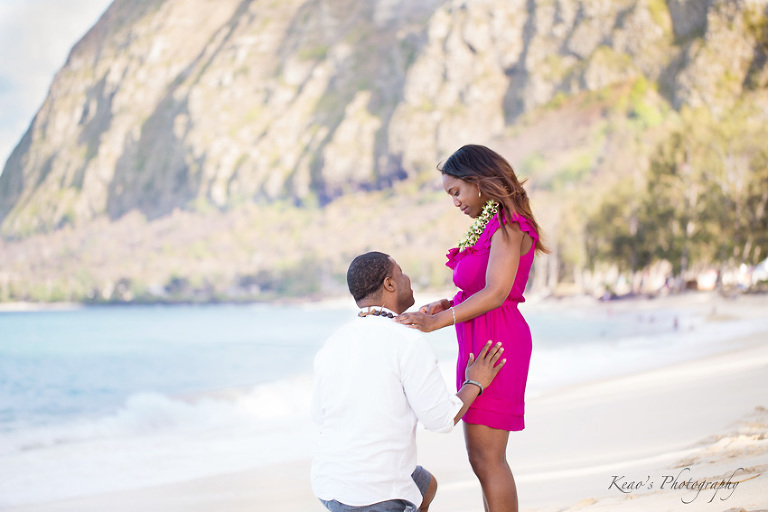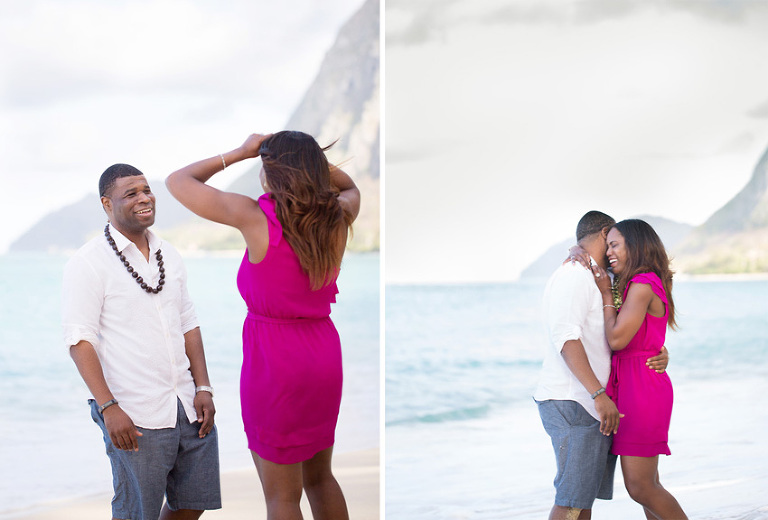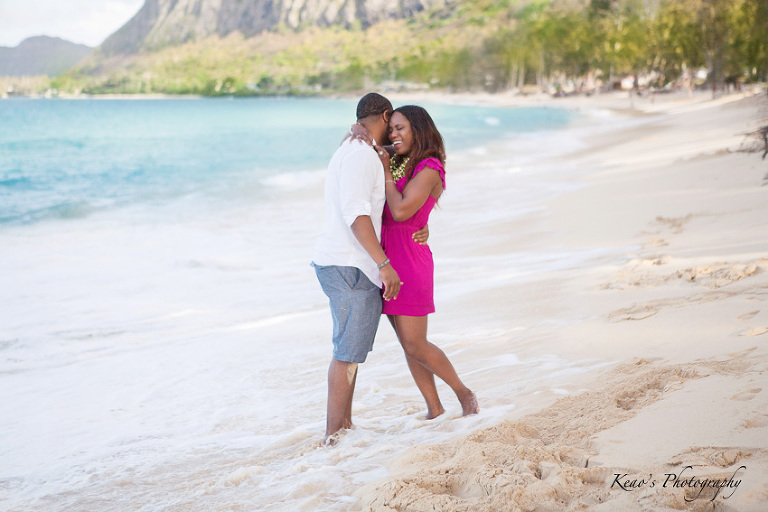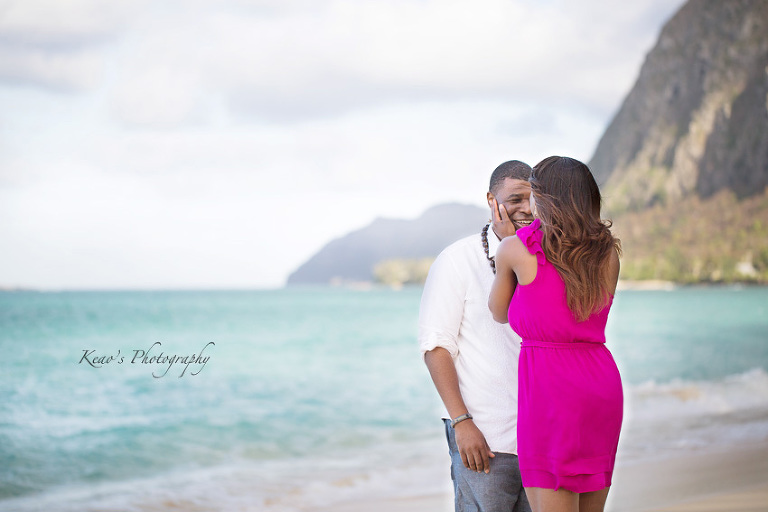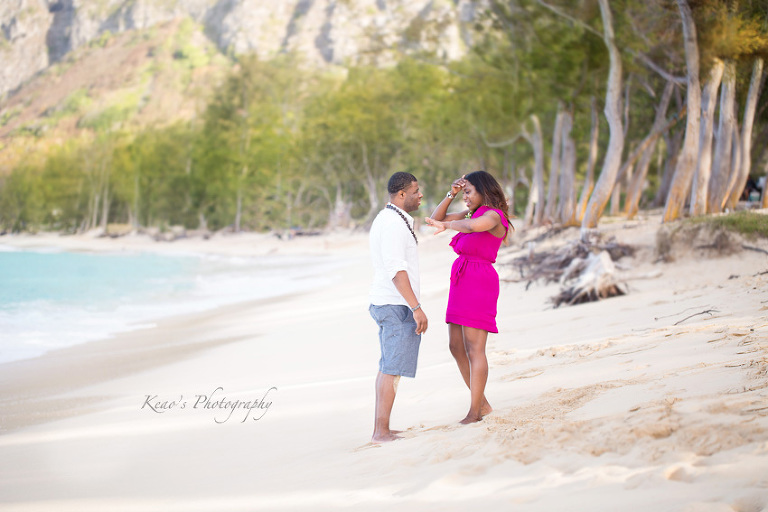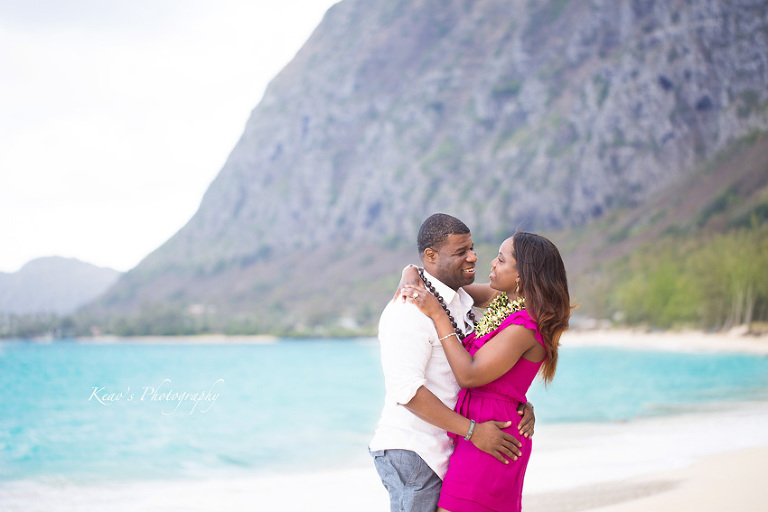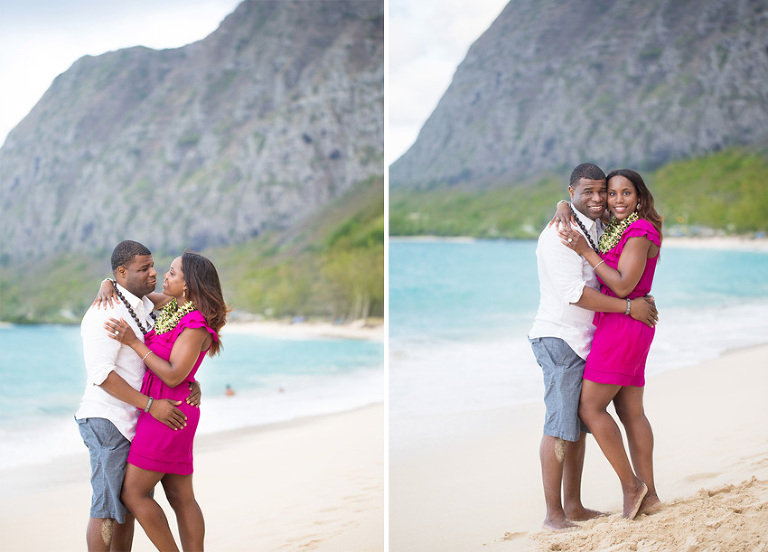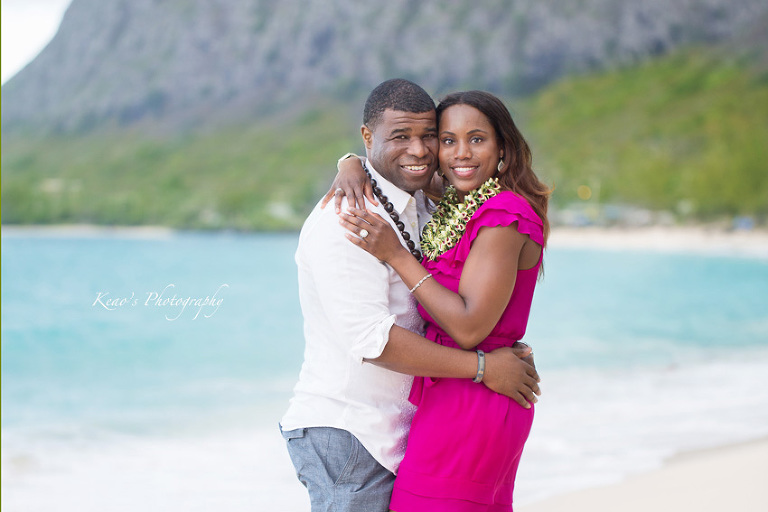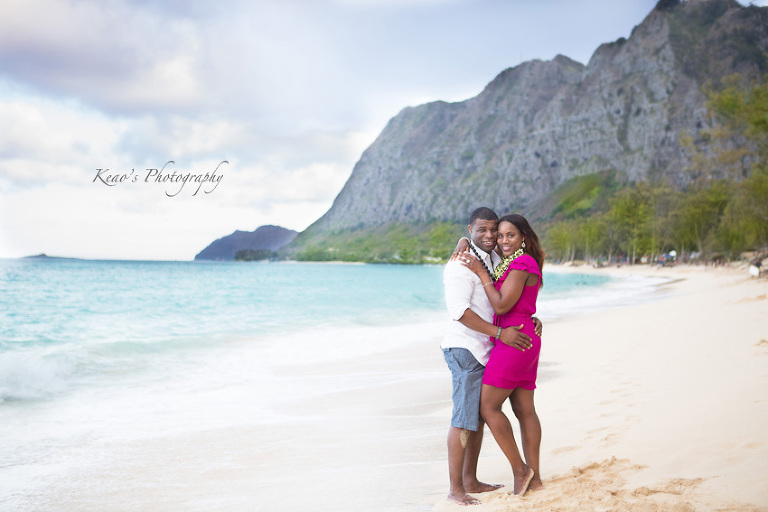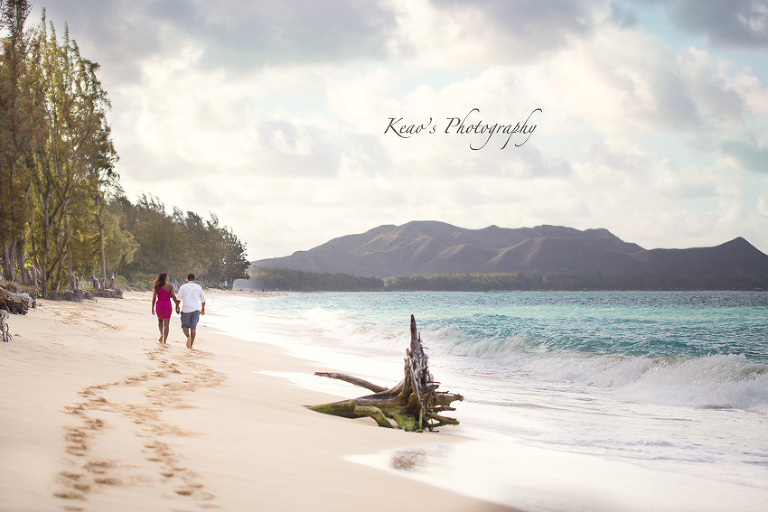 I don't think I've ever walked away from a photo shoot without having been blown over by the couple or family and feeling driven to deliver photos that will knock their socks off.  This was no exception.  I know what a huge and intimate moment this is in a person's life and I felt so privileged to be a part of it.  I will never forget the night Scott proposed to me and unbeknownst to me, fifty of our closest friends and family members were waiting behind nearby bushes.  I remember crying and saying yes (although Scott swears I never actually said the word "yes") and then suddenly being surrounded by the people who meant the world to me.  All there to share our joy with us.  I fell in love with Scott even more, realizing how much thought he had put into planning the proposal and then thinking about how we could share that joy with our friends.  From the get-go, Davon wanted to make sure that he and Robin could have photos of their moment to share with their loved ones back in New York.   And I understood exactly how important it was to make that happen for them.
Congratulations, Robin and Davon!!!  It was beautiful moment and we feel so honored to have been a part of it!