Last weekend, we spent our Saturday afternoon in Hau`ula enjoying Hawaiian food and Hawaiian music goodness at Jasmine's 1st Birthday luau.  Her parents, Shannon and Ka`ala, are dear friends of  ours.    Shannon is a broad-shouldered surfer from Florida who runs his own flourishing IT company.  Ka`ala is gorgeous and intelligent, a successful lawyer but still a country girl through and through.  She grew up in Hau`ula and lives there now with Shannon and their beautiful little girl.  Shannon assimilated perfectly to country life.  He's always inviting everyone over for beach BBQs and promises of home-made shave ice.
We've known them for years but they really became a fixture in our lives when they joined a mission team that Scott led into Japan.  They have such a heart for ministering to others.  They share a great sense of humor and they constantly crack us up.   We ended up getting married just a day apart.  Ka`ala and I are both part-Hawaiian (although you might be squinting at my profile picture in doubt) and one of the sweetest traditions we have is that the bride dances a hula during the wedding reception. I decided to cheat a little and outsource.  Let's spare my friends from having to watch me dance.  Not when I have this amazing friend who is an incredible hula dancer.  So, we asked Ka`ala to dance to one of our favorite Keali`i Reichel songs for our wedding.  Let's not forget that our wedding was the day before her own wedding and she had more than enough on her plate.  But she didn't hesitate and it was one of those moments on our wedding day that I truly cherish.  They'll do anything for their friends. And the next day, we got to sit as newlyweds and watch as the two of them wed.  Scott returned the favor a little by emceeing their wedding.
Six and half years later and Scott is the emcee again, this time at the first birthday luau of their daughter, Jasmine.  Jasmine with her chubby-so-cute-I-can't-take-it cheeks and sun-kissed light brown hair!  She's already showing off her smarts.  She loves books and often goes around in circles having everyone read her a different book.  She wasn't just walking by her first birthday, she was running!  She's got places to go and people to see!
In anticipation of her first birthday, Shannon and Ka`ala scheduled family photos with me.  We chose a location that really fit them and Ka'ala did an amazing job picking out outfits that matched the beauty around us.  We first started off with photos at their home and Jasmine broke out into a ridiculous smile when a truck pulled up and it was Ka`ala's sister, Racine.  Jasmine and Aunty Racine are best buds.  The two of them get all crazy and crack each other up with their wild antics.  That's it, Racine, you're coming with us!!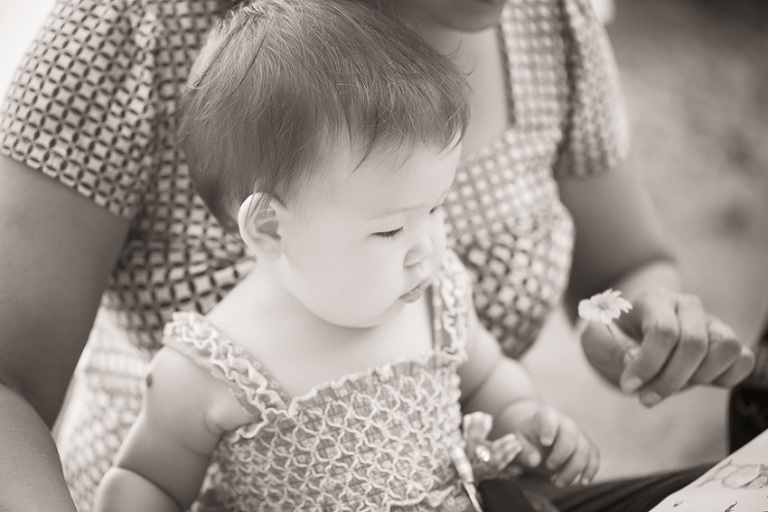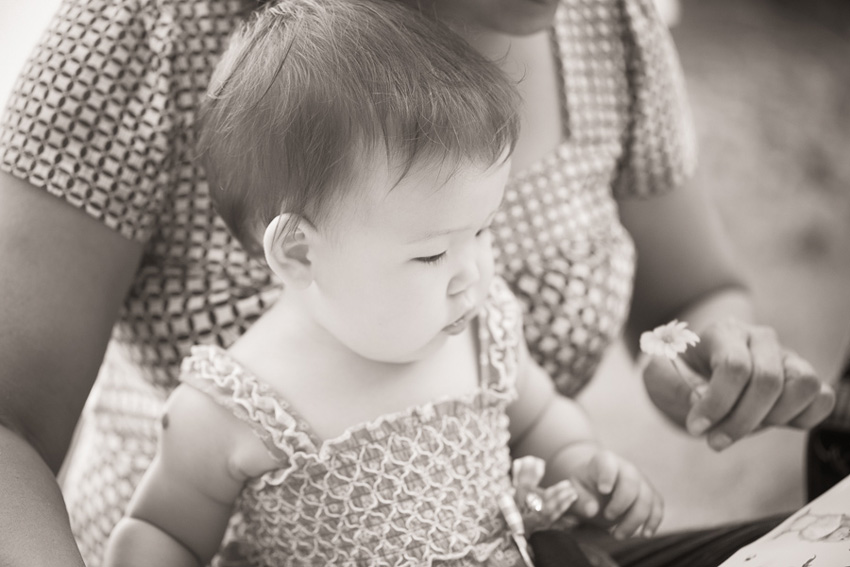 After reading her way through the Canterbury Tales and Moby Dick, Jasmine was ready
to start her first professional photo shoot.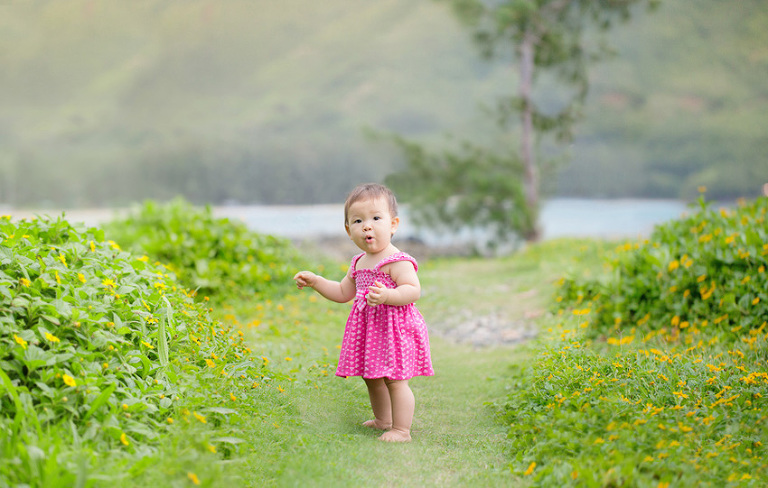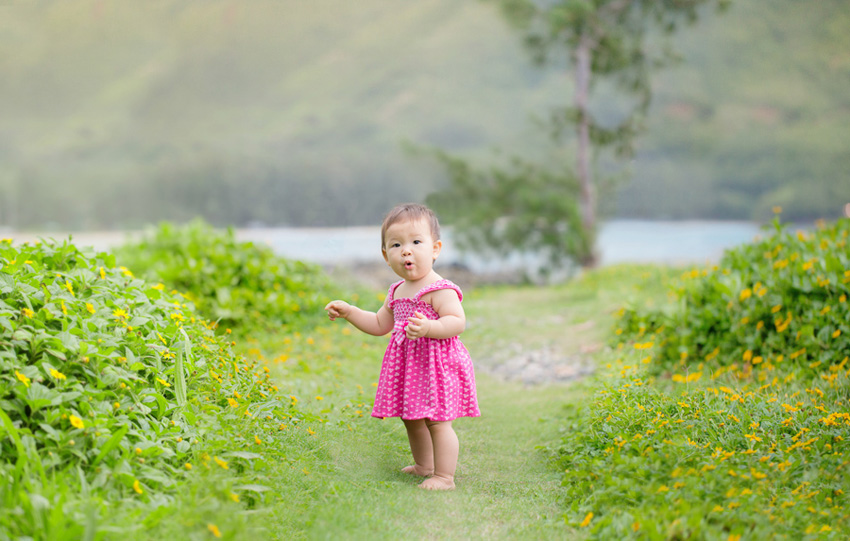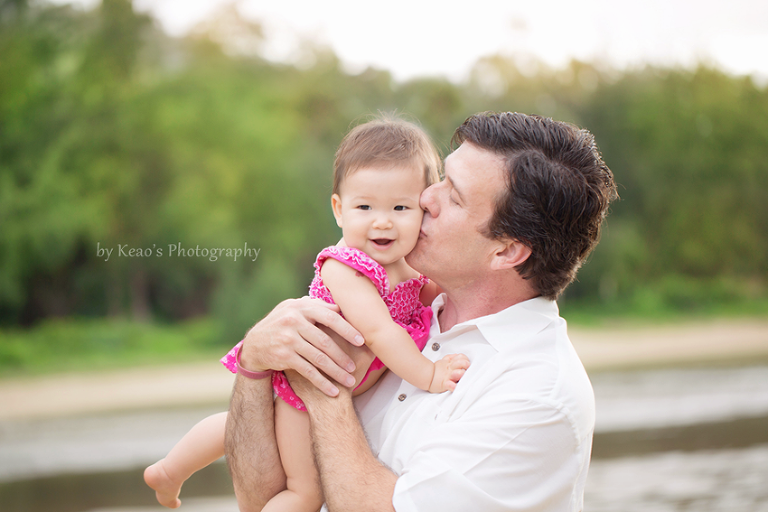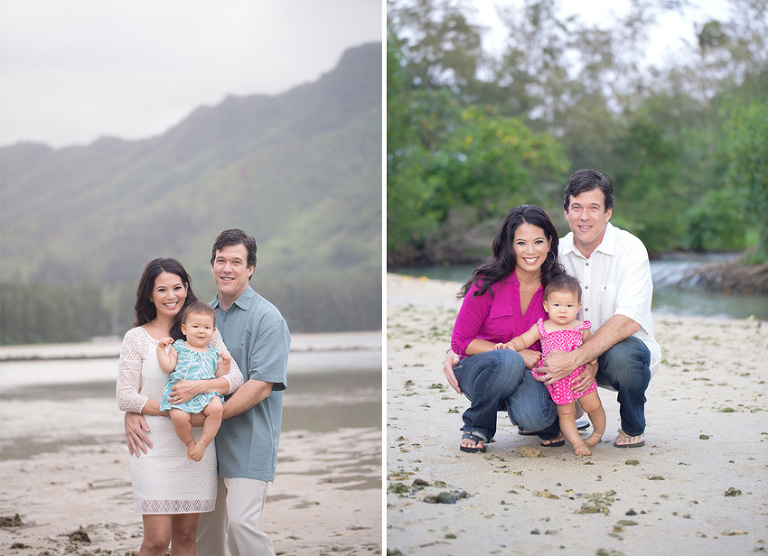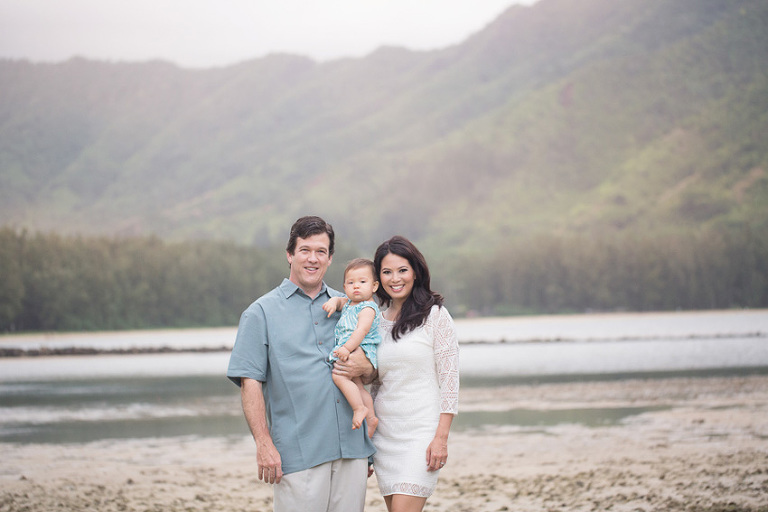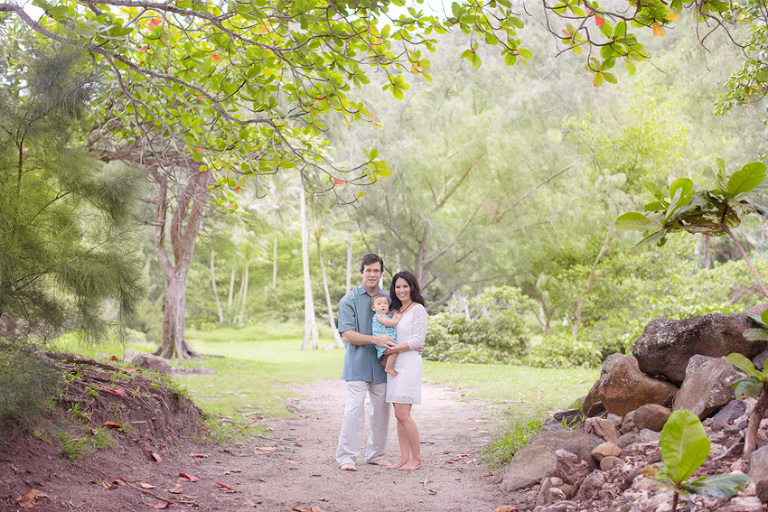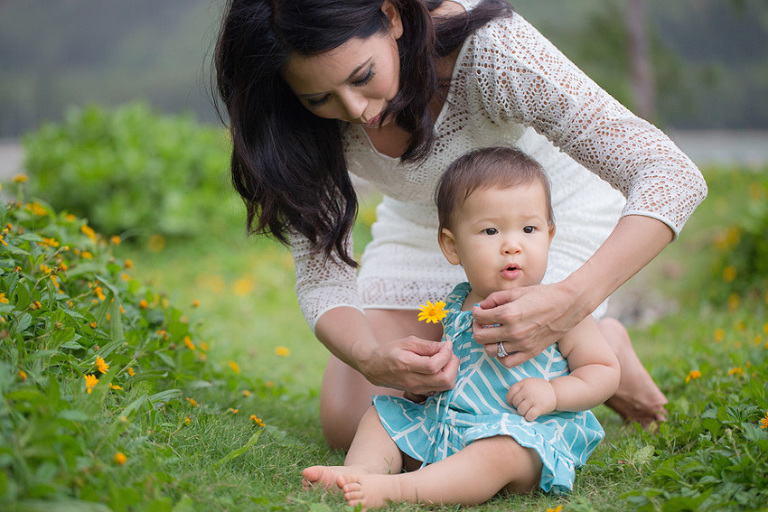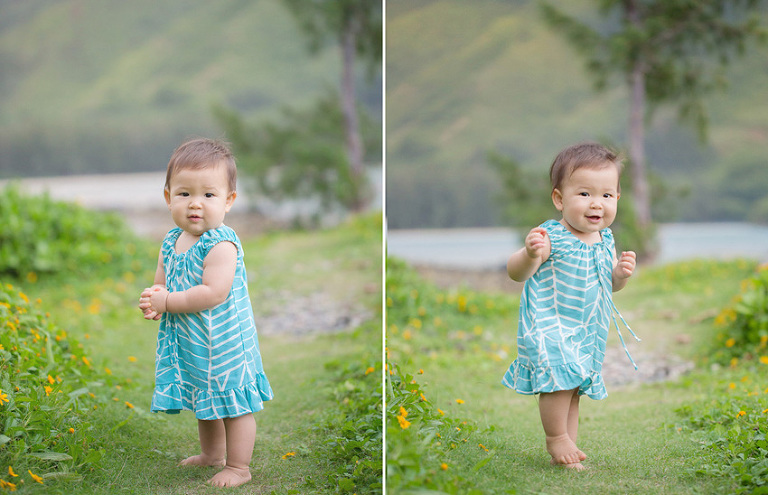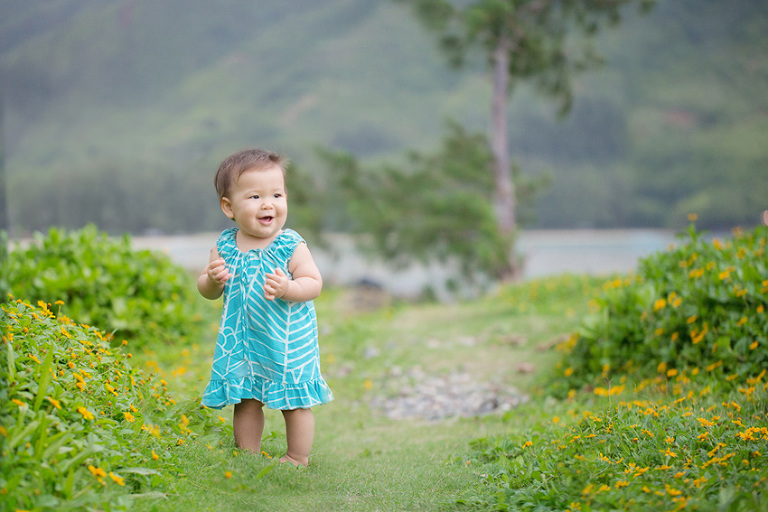 When planning your baby's 1st birthday, I recommend scheduling their photo shoot for at least 2-3 months prior.  I love when families are able to use their photos in tons of different ways.  Ka`ala used photos from their session for everything, from a butterfly-themed invitation to banners and displays during the party.  They were a perfect ending to the slideshow that played at the end of the party.
On your dream Oahu vacation or are you fortunate to call Hawaii your home?  Now is the perfect time to book family photos here in island paradise.  Keao is a Hawaii family photographer available on the islands of Oahu and the Big Island.  She loves books, chewy chocolate chip cookies, is unable to keep from rambling when writing, and would absolutely love to tell your story next.   If you would like to schedule a family photo shoot or book one of her amazing wedding packages, fill out the contact form found above in the menu.  Mahalo!!