Sam is a firefighter on windward Oahu and he and his wife, Melissa, are also avid supporters and promoters of doTERRA Essential Oils and Products.  They were chosen to be featured in a national doTERRA magazine and set out to find an Oahu photographer that not only could capture beautiful photos for their magazine feature but also photos that that they could cherish and display in their family home.   When Sam emailed me, he said they had scoured the internet and searched through numerous portfolios when they found me.  They lived in Hau`ula and really wanted to stay close, for convenience and sentimental reasons.  The area is so beautiful with  the most gorgeous stretches of beaches on Oahu, we actually had some difficulty in choosing a location.  It took quite a few emails and we didn't finalize it until the night before! Too much to choose from, they're all amazing.
I knew from our session planning that Sam and Melissa had four young children ages 7 and under.  Recently, my family sessions have been filled with children on the shy side, and it takes some time and silly fun to win them over their reluctance in front of the camera.  So, four kids under 7?  I was expecting anything but easy, but all I got was easy fun.  I met them at a family member's house and a string of increasingly adorable and cherub-faced children traipsed out of the house and flashed me welcoming smiles as they piled into the van.  Once at the beach, they eagerly swarmed around me with curiosity and sweetly helped me carry my gear.
Best part of my job is getting to spend an afternoon at the beach getting to know people.  I learned that Sam works with one of my high school classmates, Jay.    Melissa was so photogenic, every picture was perfect so I suspected she must have done some modeling.  She smiled shyly and said "No, but our dad is a photographer."  Ah, that explains why they were total pros in front of the camera.  I wonder if my girls will pick up a few things too.  We chose to stay close to home and it really felt like a family affair.  Melissa grew up in Laie and has five sisters.  One of her sisters, Michelle, came with us and was a star at grouping the kids together and keeping them entertained and energetic between photos.Another sister, Kallie, stopped by as we were finishing up…right about the time that Sam could no longer resist the call of the ocean and went for a swim…collared shirt and all.  You just can't put a local boy that close to the waves and expect everyone to stay dry.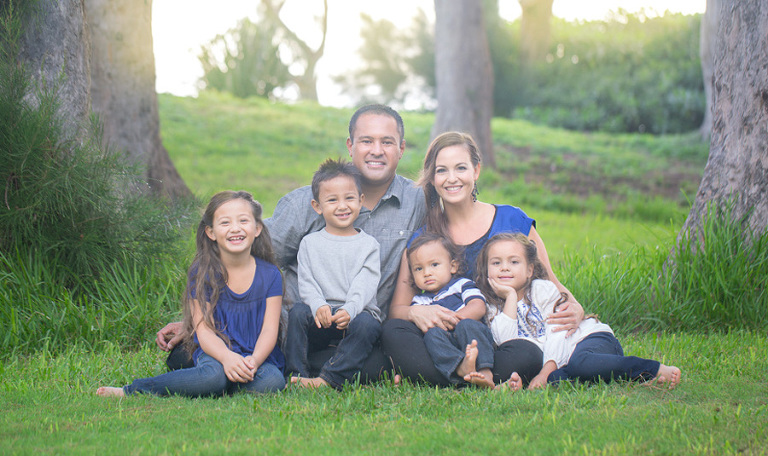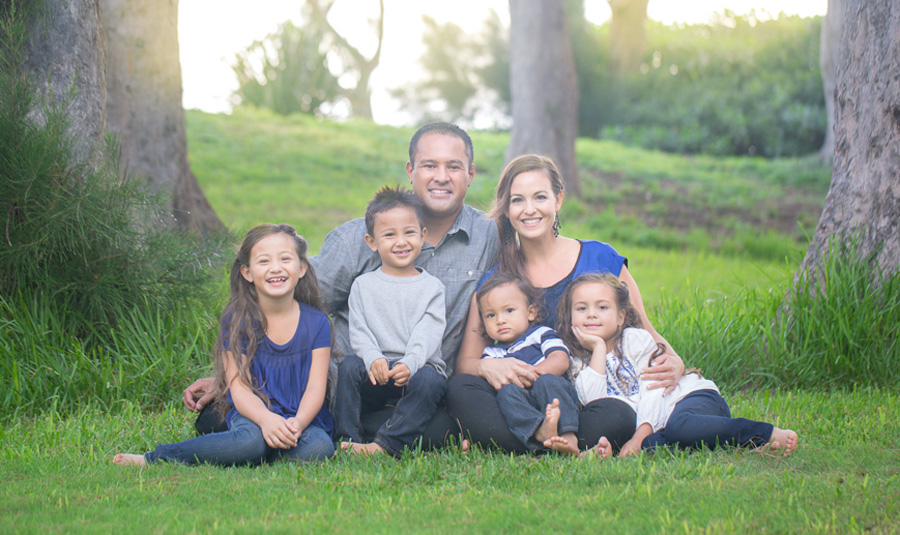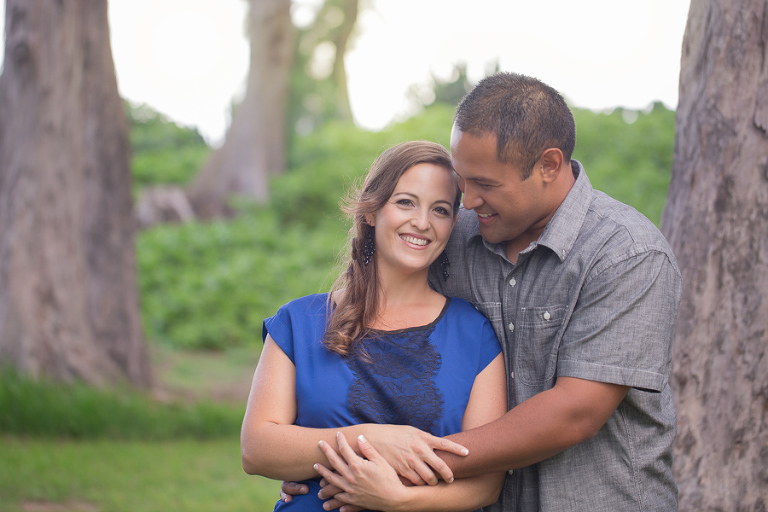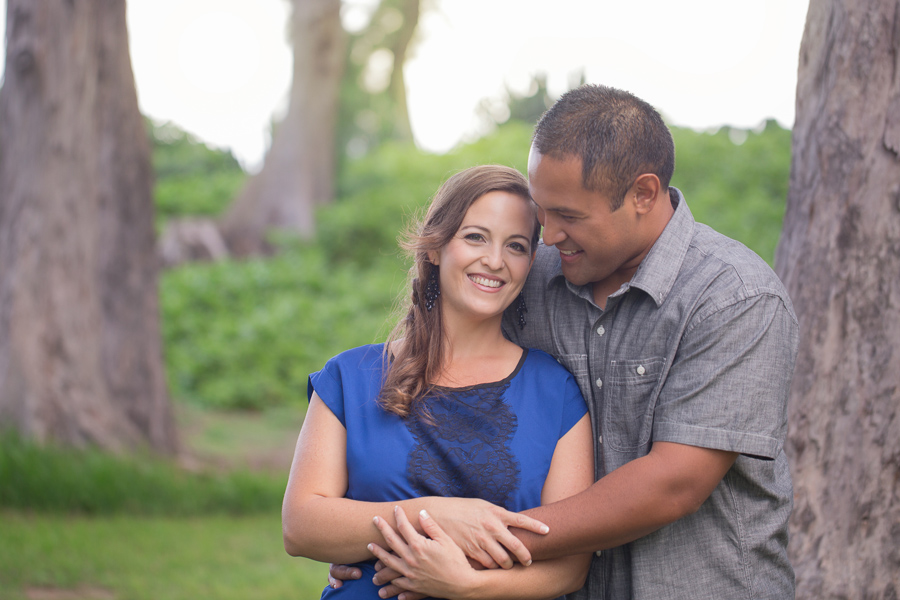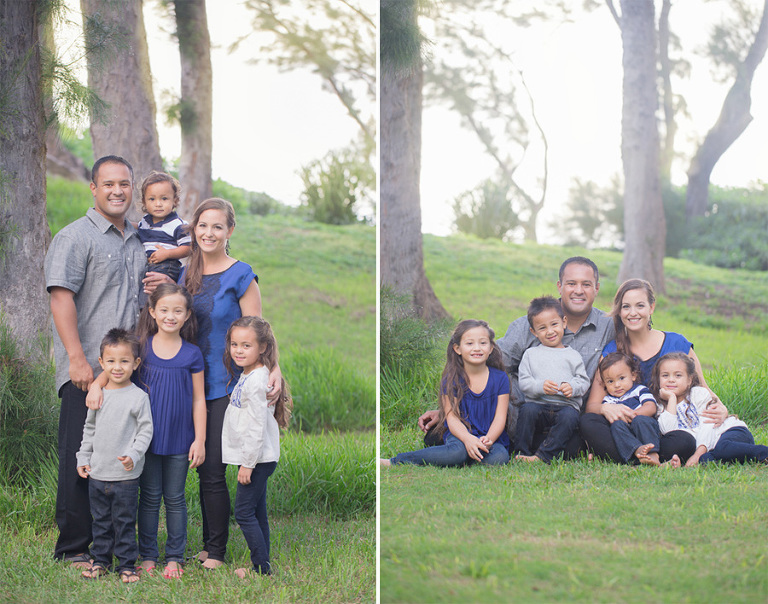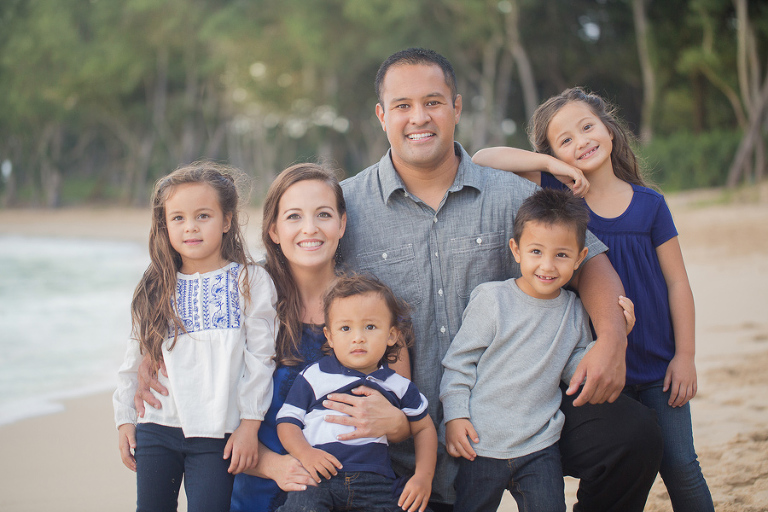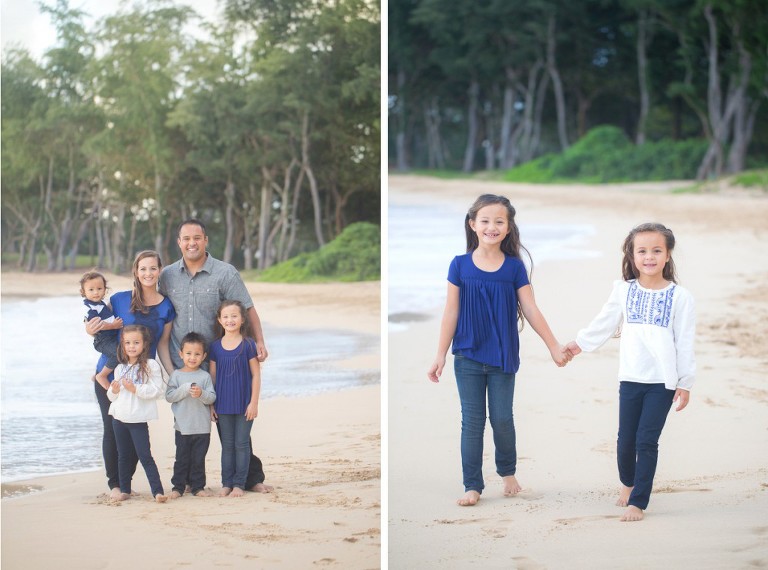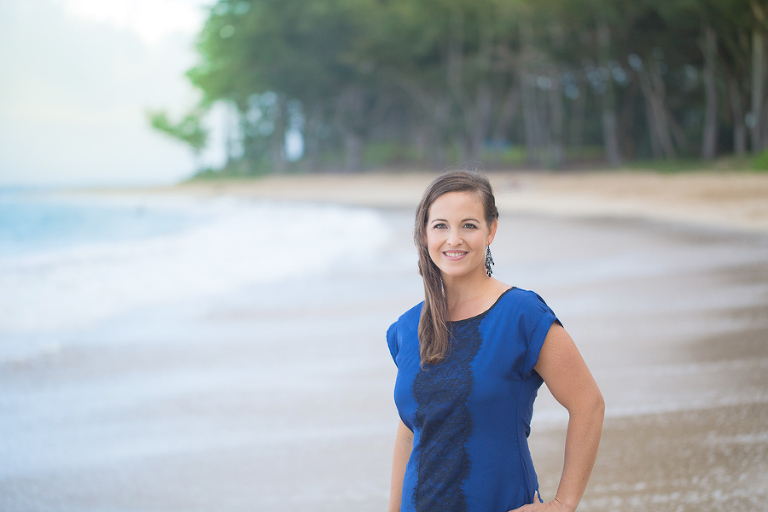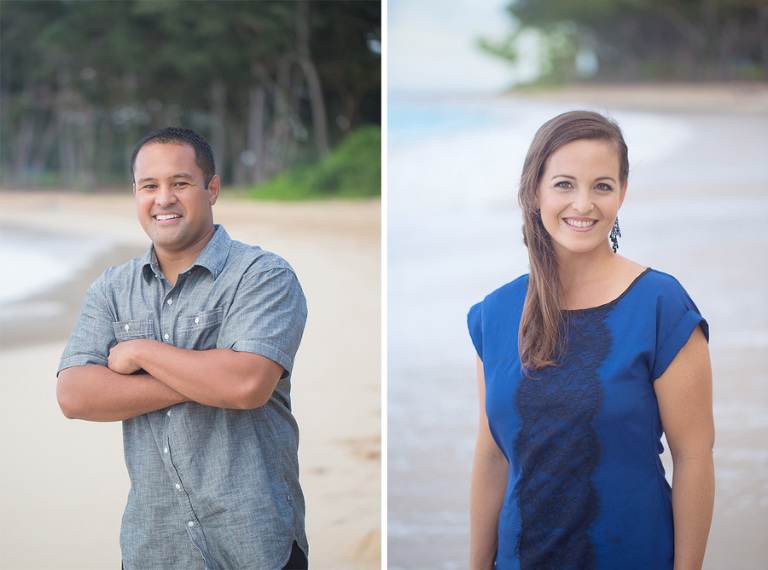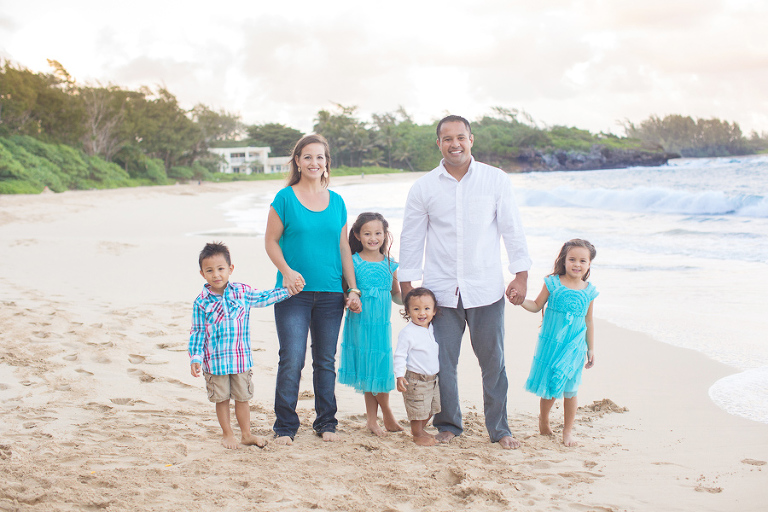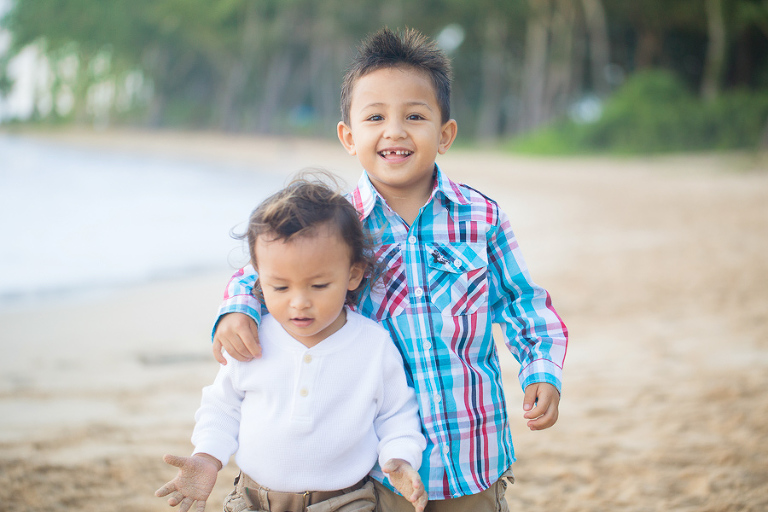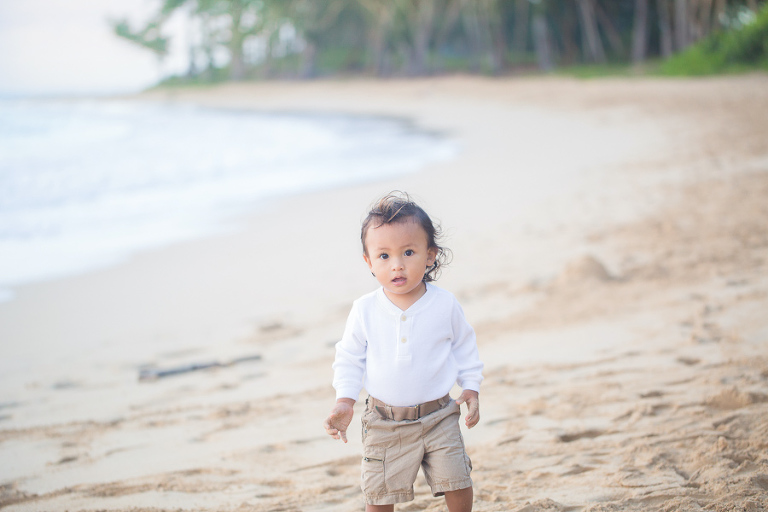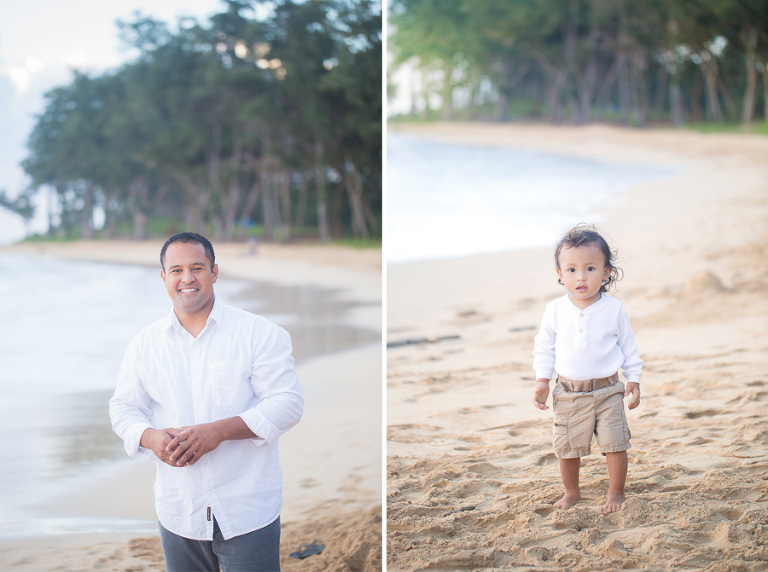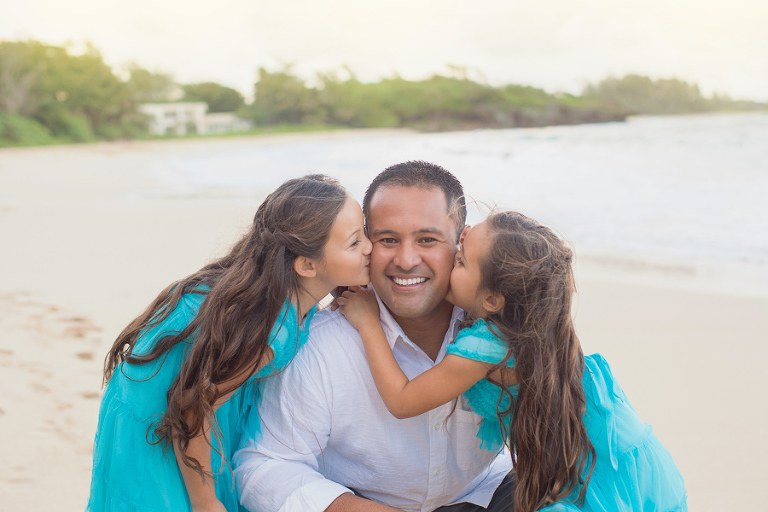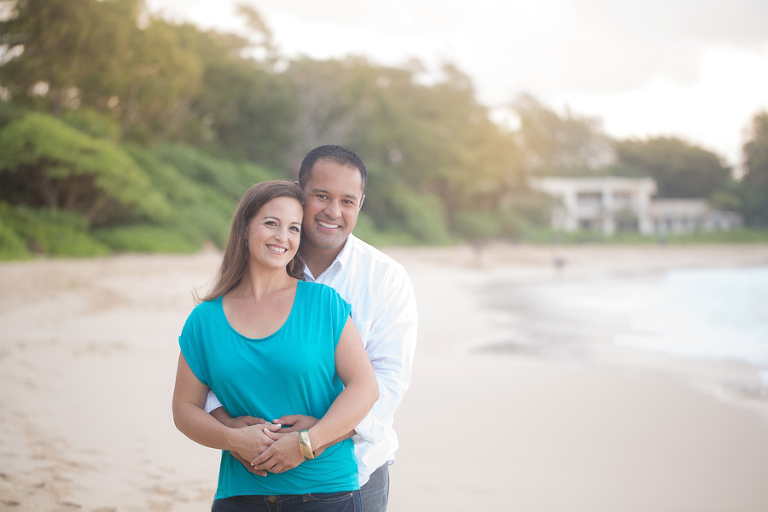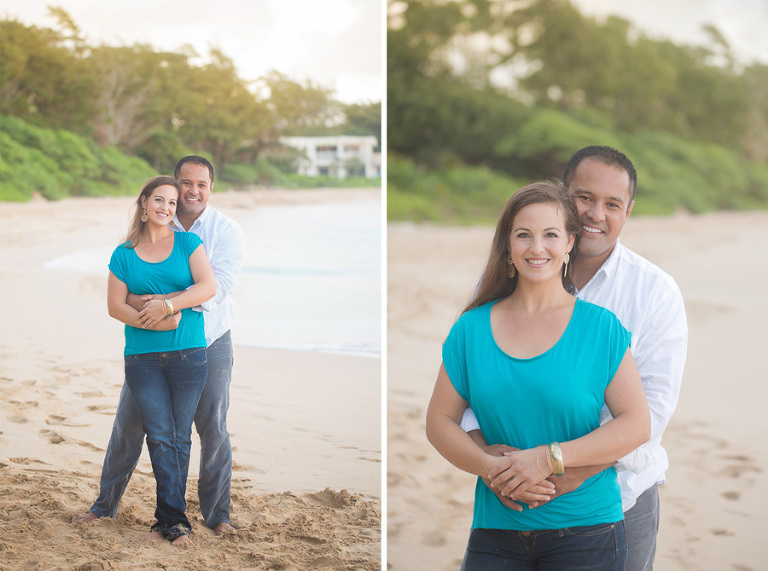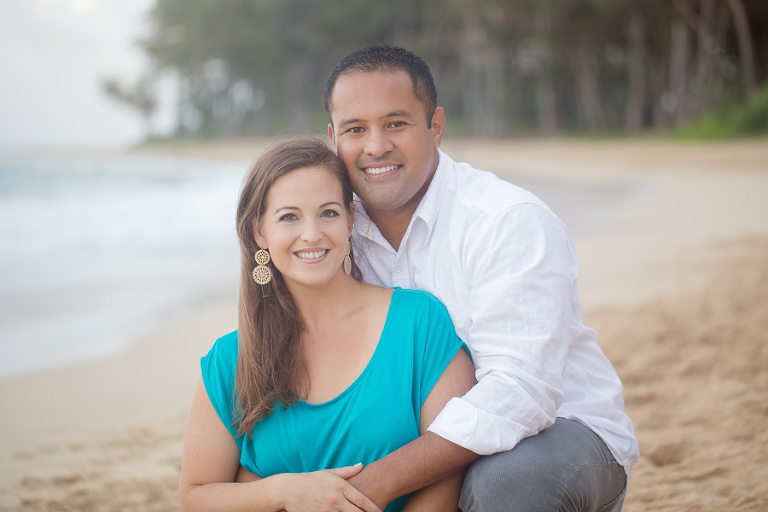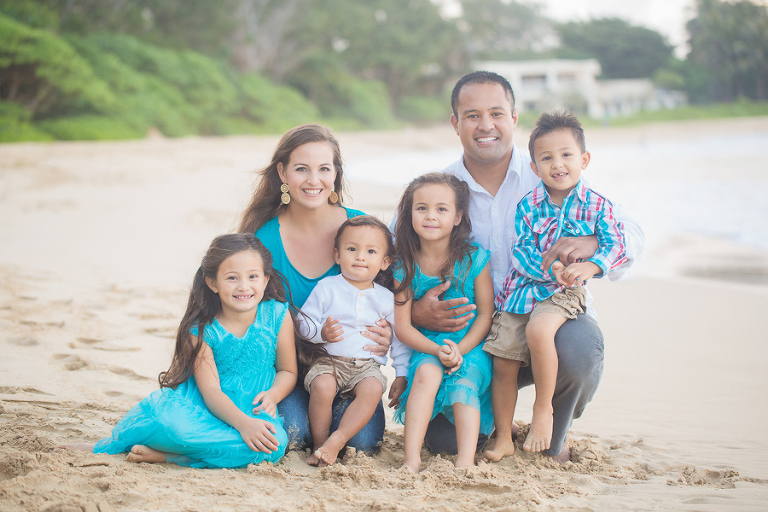 I love this stretch of sandy paradise and hope I get to shoot there more.  It was a bit of a drive for me, almost an hour one way, but I would do it in a heartbeat.  So, let's schedule one!
As we were hosing the sand off our feet at the end, I was talking with Melissa and she asked "do you use oils?"  Like a complete dork, thinking along the lines of canola and vegetable oil, I asked "you mean, like to cook with?"  Oh, boy, Keao.  She had brought me a little box of essential oils and she sent me a long list of all they ways they could be used.  I can't wait to try them (just not to cook with=).  And if you're curious, you can check out their website.
On your dream Oahu vacation or are you fortunate to call Hawaii your home?  Now is the perfect time to book family photos here in island paradise.  Keao is a Hawaii family photographer available on the islands of Oahu and the Big Island.  She loves books, chewy chocolate chip cookies, is unable to keep from rambling when writing, and would absolutely love to tell your story next.   If you would like to schedule a family photo shoot or book one of her amazing wedding packages, fill out the contact form found above in the menu.  Mahalo!!