We lived in Hilo when I was little little and my dad worked as a cook in various restaurants.  The earliest restaurant I can remember was a steakhouse by the name of Rosie's Boat House, sadly it is no longer around.  I loved the few times my mother would take us over to visit my dad while he was at work.  The kitchen bustled with metallic clangs and loud voices calling out.  And there was my dad smiling, swooping down to hug us. He would kneel down to hug us, crouching down so he was on the same level as us.   And there he stayed, looking around at the kitchen and tall shelves.
He said aloud but somewhat to himself "so this is what the world looks like to you."
That's my dad.  A curiousity to see things the way we saw them.  Willing to kneel on the floor to get down to our level and see us as equals.
One of my greatest regrets is not being able to meet Scott's dad, Leslie.  He passed away while Scott was still in the college, four years before we met.    I see how much Scott misses him, especially when he became a father himself.  It's not always easy but we are blessed to have a wonderful step-father who just loves on our little girl.  Our little girl spent some time in the hospital after her birth, and Grandpa Pat was a faithful visitor.  Most days, we would arrive at the hospital only to find out that Grandpa Pat had already been there earlier in the day to fawn over his grand-daughter.
This year, he wanted just one thing for his birthday.  Pictures with his grand-daughter.  That's one gift that we were more than happy to give him.  Words can't express how grateful to have people in our lives who love our children as much as we do.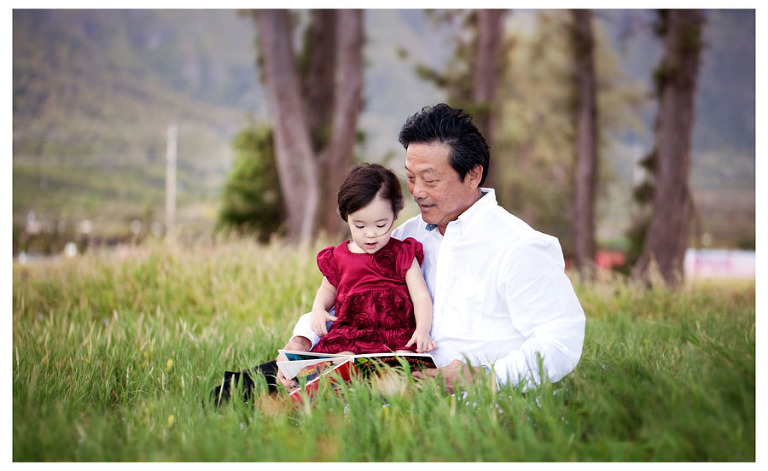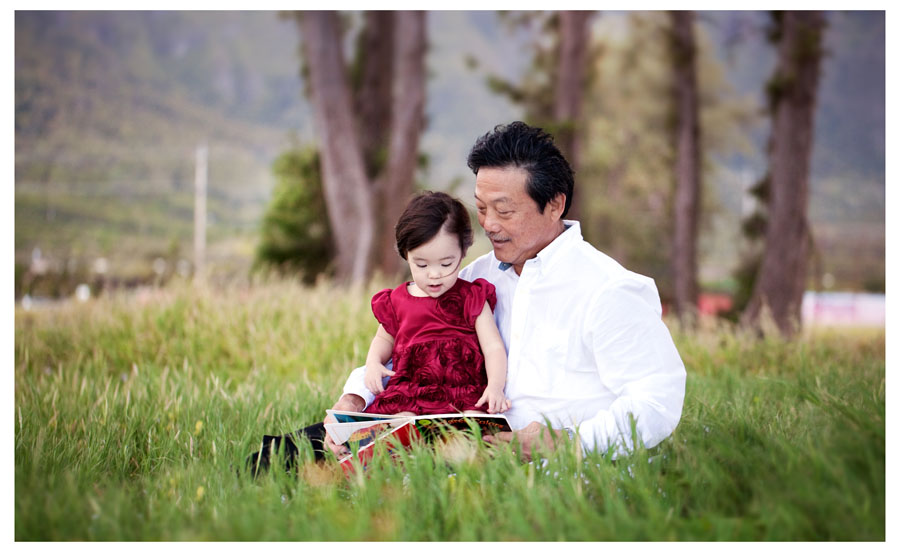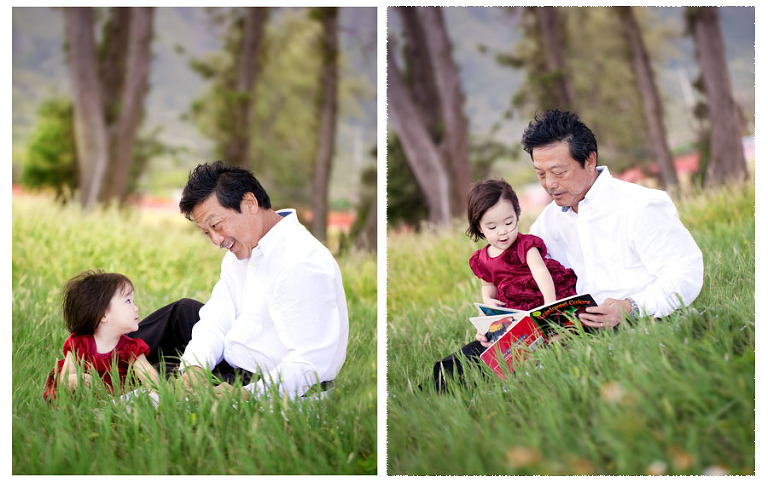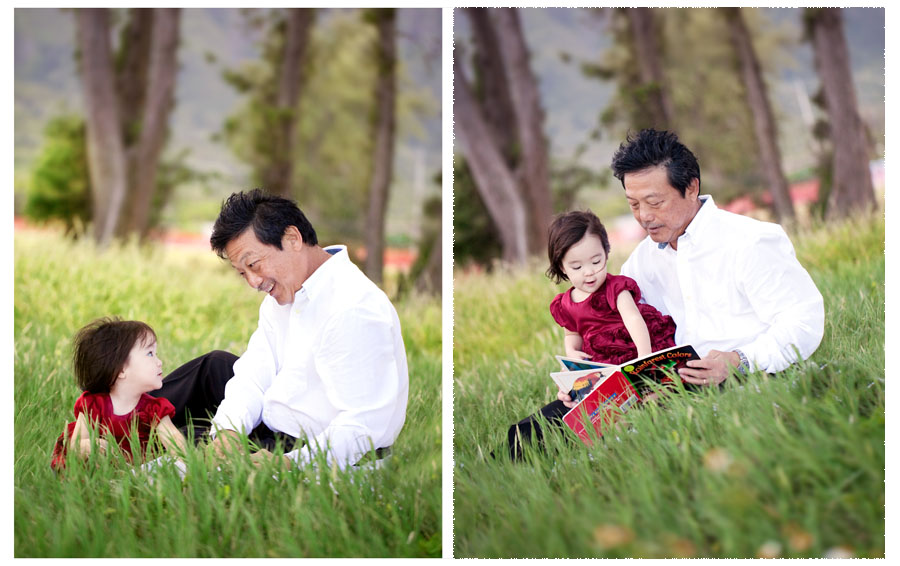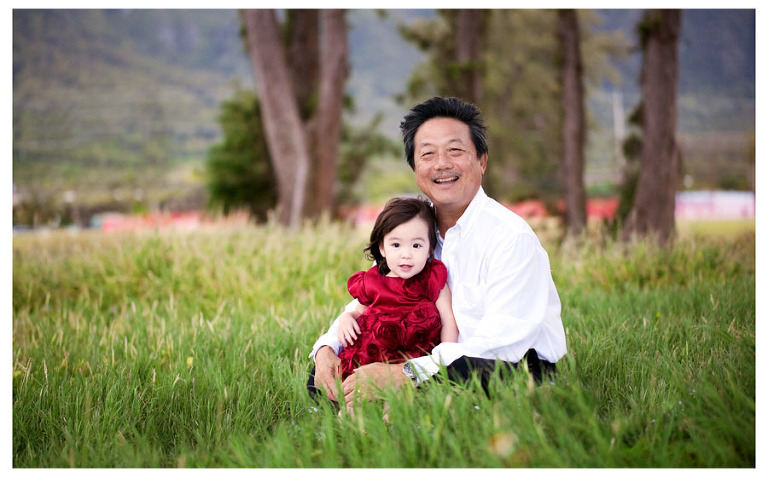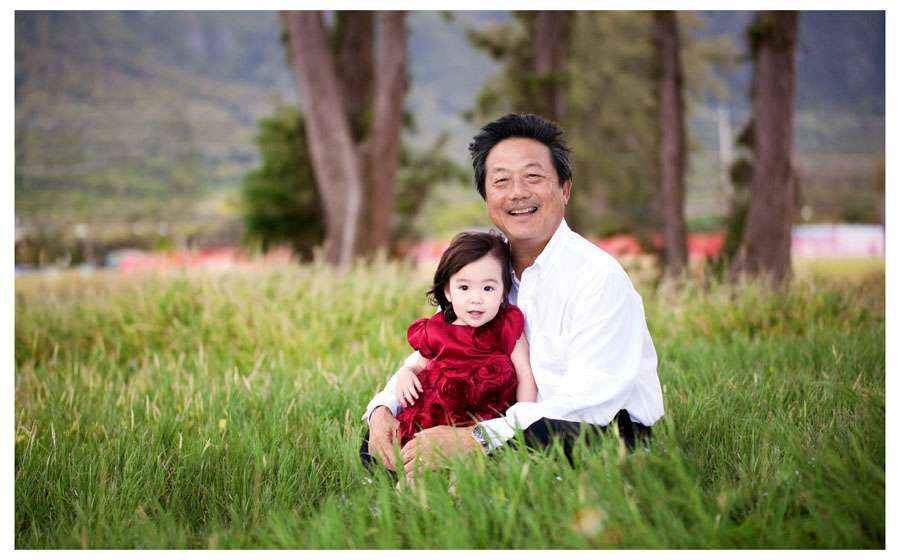 I want to wish a special Happy Father's Day to  my husband, Scott.  Sadly, as soon as church was over, my hubby and daughter stripped off their perfect Sunday morning outfits and began watching golf, one in just shorts and one in just a diaper  (you figure out who was wearing what).  Darn this sweltering summer heat for robbing me of my Father's Day photo!  Actually, that probably makes for a more realistic and funnier Father's Day photo anyways.