I grew up across the street from the Honokaa rodeo on the Big Island of Hawaii.  I remember running up there to play during rodeo weekends, lured in by the hum of the crowd, the clop of horseshoes on the dirt paths, and the clanging of the metal gate as riders rocketed into the the arena.  Although I live on Oahu now, it is a new family tradition to visit home on Memorial Day for the Honokaa Rodeo.  We were really disappointed to miss it this year.  Still, we had our own cowboy experience when we visited  the Big Island at the end of July instead for our large Edward Kikini Kaupu family reunion.
A part of my family, including myself, has migrated over to Oahu and it is a rare moment when we are all together on the same island.   My uncle came up with the idea to ask my brother-in-law, Marti, for a chance to ride horses.   Despite my love of the rodeo, I must confess the only time I have ever been on a horse was as a kid at the Farm Fair in Hilo.  I was pretty nervous.  But I figured, if I was going to look like a fool, at least it would be in front of my family…who would be sure to hold on to the memory and mock me for years to come.   Marti and my sister, Genesis, treated us to a day of horse-riding at the Honokaa Rodeo Arena.  Even their little 2 year-old girl, Anaiah, showed off her obvious familiarity with being on a horse, right down to her adorable mini cowgirl boots.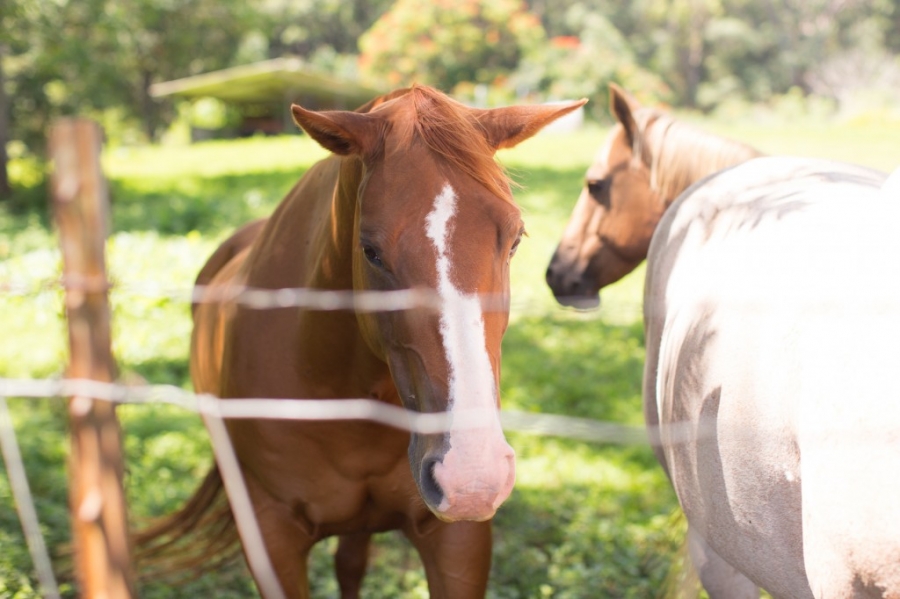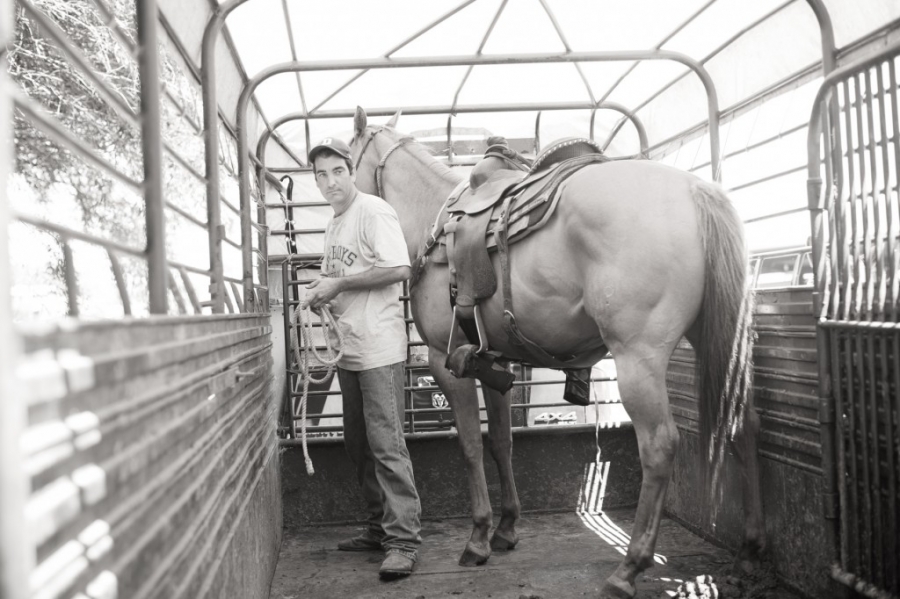 My four year old daughter is a bit fearful and horses, as adorable as they may be are large and intimidating up close.  I was hoping she would have a chance to ride but I really did think she was going to be too scared.  So I felt rather silly when she eagerly squealed as Uncle Marti swung her up on top of the horse.  These kids were naturals.  They never wanted to get down so we had to double them up so they could get more riding time.   She buddied up with her cousin  as Uncle Marti walked them around and around…and around…and around…well, you get the idea.
My niece even renamed one of the horses.  The minute she saw him appear, she shrieked and excitedly exclaimed that it was Maximus ( a Tangled reference for those of you not well-versed in cartoon movies).  And thus, he became known as Maximus.



Even the youngest in our party, my little nephew got a ride with Aunty Genesis.






My niece, Anaiah, was thrilled to spend a day with her city cousins and show off her cute boots.


Now that I can add this to my short list of horse-riding experiences, I am hooked!  And a huge heart-felt thanks to Marti for getting the horses together and ready and walking a half-marathon so we could have fun.
 If you're visiting the Big Island or Oahu and you're not fortunate to have a cowboy in your family, there are many horseback tours available on both islands.